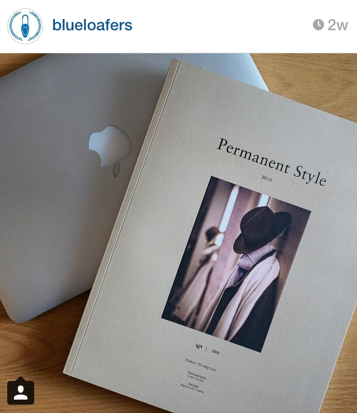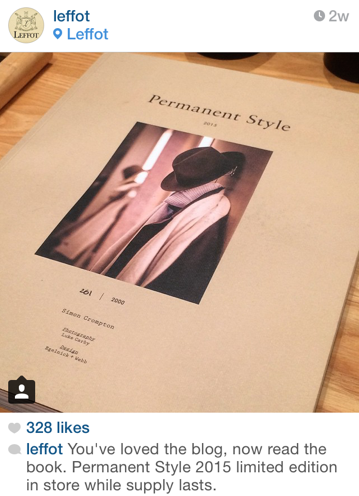 One of the lovely things about our Permanent Style 2015 book has been the notes of appreciation from readers around the world – in Korea, Japan and Australia as well as New York, Dallas and Rio de Janeiro.
Some of those notes have come via Instagram, of which a selection above. I particularly like Ale at Caruso's (bottom row, first on the left) for his hand wrapped around the book, as if he has just walked out of the shop where he bought it. And Kevin Seah (top row, far right) for his nice little still life – with panama, measuring tape and sunglasses.
So far just over half of the books have been sold, so 1000 gone. This is a limited edition, so there will be no more. Paul Stuart have finally put theirs on sale by the way (for anyone in NY midtown) and Brio in Beijing should be getting its restock this week.
Thanks again, one and all, for your support. It feels so nice having a hard copy out there, on the rugs, desks and tables pictured above.