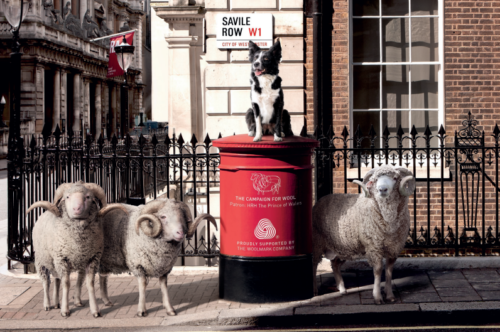 In two weeks' time, on Monday October 5th, there will be a reprise of Sheep On The Row – the event that five years ago saw the Row carpeted in grass and covered in sheep.
You can see coverage of that previous event here. It was a wonderful atmosphere. Sheep strolled peacefully, bespoke-clad shepherds tended casually to them, and all the bespoke houses had work on display – with their front doors open.
The format will be similar this year. There will be two sheds at either end of the grass, housing information on the major sheep-growing regions. There will be two flocks of sheep on display, Bowmont Merino and Exmoor. And 25 tailoring houses are making special pieces to be displayed on models, in cloths of different mills. (It will be the biggest group of tailors ever to put their work on display at the same time.)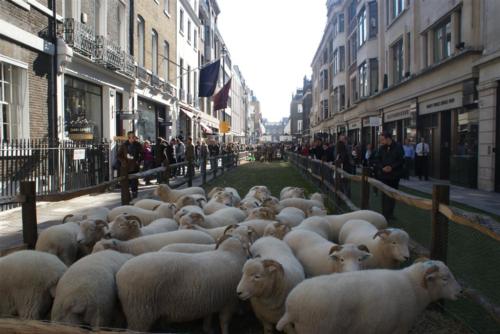 The event is open to anyone to come along, though be warned GQ will be roving about taking street-style photos. It runs from 10am to 6pm and marks the beginning of Wool Week in the UK.
For any young tailors and apprentices out there, a photo shoot is also being organised for the morning of the 5th, around the postbox on the corner of Burlington Gardens. Intended to celebrate the wealth of new talent coming into the industry, it is open to anyone to come along. Email [email protected] for more information.
(I can't believe it was five years ago. And I had hair back then!)