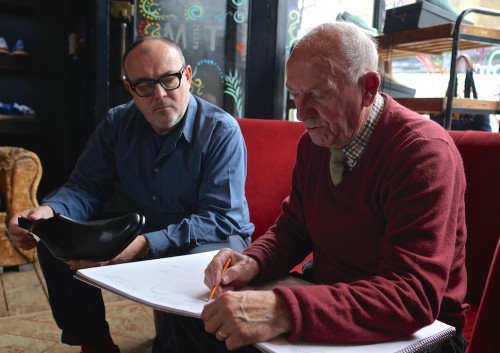 A few months ago, I got to know Tim Little – the owner of the Grenson factory in Northampton and of his own eponymous shoe brand (pictured above, on the left). Not only has Tim been a modernising influence in Northampton ever since he took over Grenson, but the range of shoes he now offers covers pretty much every potential customer, from hand-made bespoke to Indian-made RTW.
Tim is open and honest about every part of this offering, but it can still be hard to get your head round it all. As the first part of a few posts on Tim (and particularly his bespoke), I therefore thought it would be good to start by explaining the full range – how it's made, where it's made, and what it offers.
First off, Grenson v Tim Little.
Grenson is by far the bigger of the two brands. It has four stores in London and around 400 wholesale accounts around the world. Tim Little is just one shop, in Chelsea.
Both offer bespoke to some extent, and different types of RTW, but the biggest difference is the style. "At Tim Little the customers tend to be a little older and more formal. The standard last is chiselled and we make far more black shoes. Grenson, on the other hand, is known for tan brogues, with chunky soles. There are many other styles, of course, but that's the overall aesthetic – more casual shoes for younger guys," says Tim. (Albert, £375, below)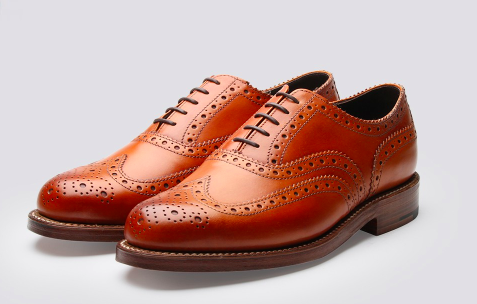 Second, the two bespoke offerings.
Tim Little offers full bespoke. Measurements are taken by Tony Botterill (below), a mainstay of Northampton shoemaking and a patternmaker by trade. He works with Springline to have a bespoke last made – explaining the measurements in person and checking it afterwards, before making the patterns himself and then sending it all to an outworker (who also does bespoke for some of the London houses). It is all handsewn.
Bespoke is £1950 for the first shoe, and £900 for every subsequent one. There is a direct and clear cost for making the last, which is then the customer's to keep. The first shoe should take 12 weeks, others 8 weeks. Tim makes around 50 pairs a year.
You may well question how good the fit can be with the last being made externally. We'll test that soon enough, with a pair of boots I'm having made.
Grenson, on the other hand, offers 'factory bespoke' (£1100). A last is made for the customer, again at Springline, and then made in the Grenson factory to the same standards as RTW shoes. So you get a factory shoe with something approaching bespoke fit. This is similar to what Tricker's offers, for example.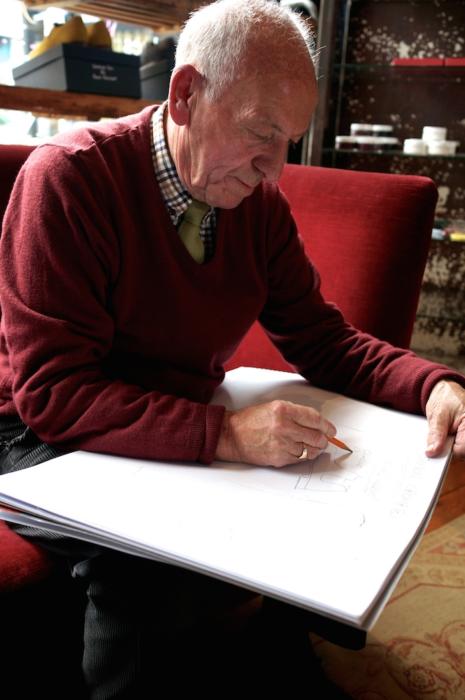 Third, the RTW options.
Grenson shoes vary from £190 to £460, and divide into three categories: G: Zero, G:One and G:Two. The first two categories are entirely made in the Grenson factory, with the difference between them being materials and finishing. G:One has an open-channel sole, for example, while G:Zero is closed, and the latter also uses chestnut- or oak-tanned soles, lining leather that is the same quality as the upper, hand-painted waists and so on.
G:Two is made in India. The design, pattern-making and most leather sourcing is done at Grenson, and then it is sent to a Goodyear-welting factory in India. "Although the shoe is almost more handmade than in a Northampton factory, simply because they don't have the machinery," comments Tim. (Marcus, £190, below.)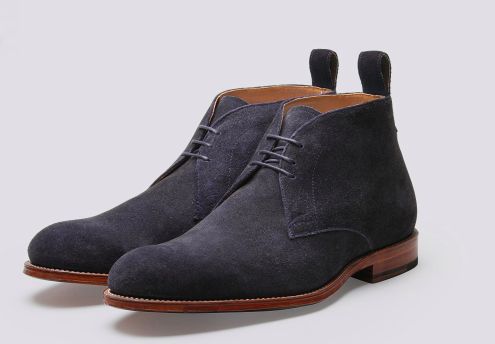 The distinction between G:Two and the other G: brands is important to Tim. So G:One and G:Zero are made entirely in Northampton – 'skin to box', as the phrase goes. There are a few low-end brands that half-make a shoe in India, put the sole on here and then call it 'Made in England' (they are perfectly allowed to do so). I won't say which those brands are without having it confirmed by them, but in any case they are not ones ever featured on this site.
"You can spot them fairly easily if you tour their factory – they will have almost no one doing any closing, where at a high-end producer that's almost half the factory," says Tim. "It's also pretty easy to tell from the price of the shoes. The higher the price, the more that's made in England."
Grenson also has G:Lab, which is essentially made-to-order, which Tim Little also offers (both around 30% more than retail price for the model). All the Tim Little shoes are made at Grenson, except for things they can't do, such as moccasins, which are made in Italy.
I think that's it. Hopefully a useful guide to a big brand – and more on the bespoke side, which is great value for money, soon.