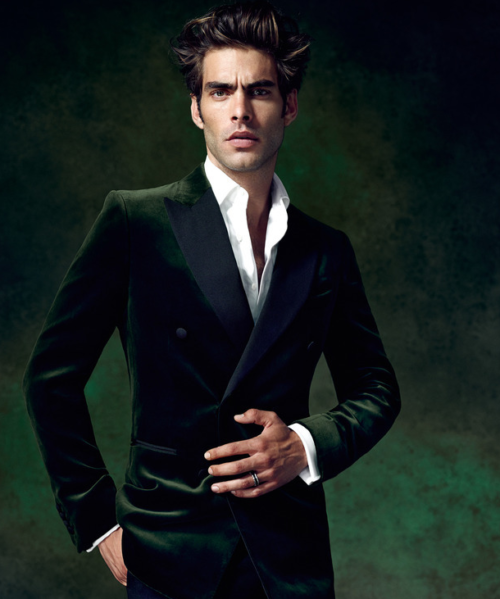 Martin Nicholls, the cutter at Dunhill in London, has had a fascinating career. Trained at Huntsman under Hammick and Hall, he worked at Gieves and Norton's, headed up the bespoke department at Harrod's, and launched Hackett's bespoke offering on the Row.
It's hard today to imagine either of the last two having a bespoke department. Indeed, Martin's career demonstrates what short memories we often have, and yet how quick we are to jump to conclusions about the death of the industry.
Dunhill are investing a good deal more in bespoke tailoring – they've had an offering for a long time, but Martin only moved on site at Bourdon House a few months ago. It also follows the introduction of bespoke leather goods with our friend Tomasz, of course.
You can read more about Martin and Dunhill in my most recent column for How to Spend It, which gave a little depth to the magazine's charity auction of bespoke and made-to-measure suits.
Above: model wearing Dunhill's entry for the auction