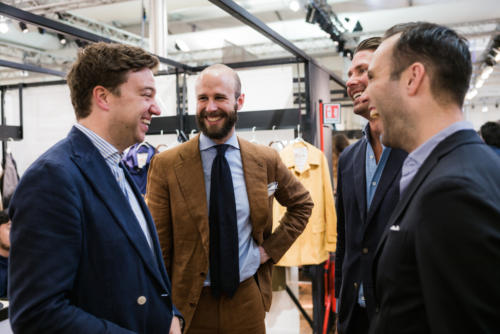 For anyone that hasn't noted it already, Permanent Style on Instagram now contains a fair bit of content that doesn't make it to the blog: preview shots, extra shots, little diary things.
Over the past few weeks you would have seen the frankly ridiculous back to my Edward Sexton overcoat – although we haven't gotten round to the full post on the website yet – and some off-diary moments like the shot above, plus The Finest Menswear in the World in various book stores.
A few of the posts lead to some interesting conversations in the comments, and while I'd always rather keep content in one place, it is good to engage with an audience that often hasn't heard of the blog.
Follow us for more @permanentstylelondon
The books, by the way, are still available: The Finest Menswear in the World to buy through me, and Permanent Style 2015 on the Hanger Project website.
The former is also in all good book shops (and some bad ones). Man I love that line.

Photo of James Priestley (Priestley & Priestley agents), myself in Langa linen suit, and Mats and Tim of Trunk Clothiers. Photo by Luke Carby