My new watch: Why I bought a seventies Speedmaster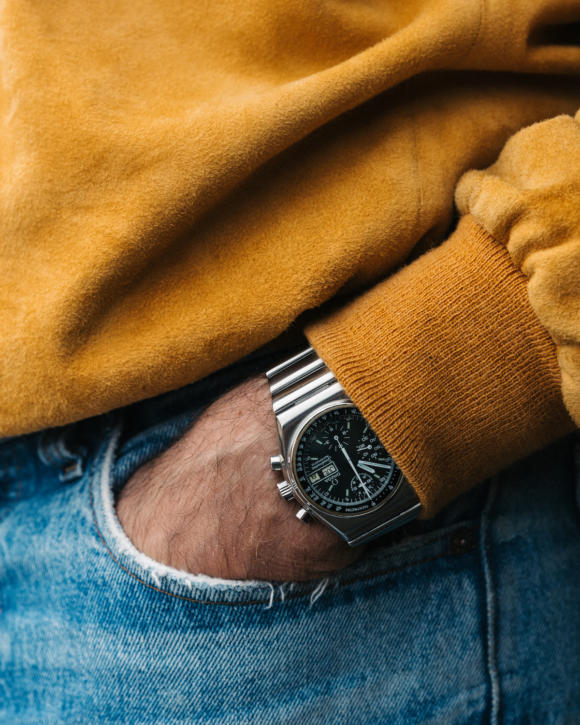 Back in August, I wrote an article with some reflections on my watch collection, and mentioned that I was thinking of replacing my IWC Portugieser with a steel sports watch. I also asked horologically minded readers what their suggestions might be.
The flood of comments and recommendations took me a little by surprise. There were over 200 comments in 24 hours, and many of them in depth, offering wide-ranging thoughts on watches and value, as well as specific suggestions.
I guess this is what happens when you step from one hyper-geeky area to another.
As I read through them all though, and answered each in turn, the thing that started to surprise me more was that I didn't like any of the suggestions.
Even though I'd set out some fairly specific criteria, in terms of material, rarity and budget, none of the watches readers were putting forward - from a Cartier Santos to a Tudor Black Bay - really appealed.
Now, sometimes that was just because people hadn't picked up a detail I mentioned. Given I was replacing the Portugieser, a similarly sized, similarly dressy chronograph was never going to be right.
But the bigger issue was that the thing I value most in watches is design, and design is highly subjective. It involves a lot of preferences and prejudices - some of which are irrational, and many of which are subconscious.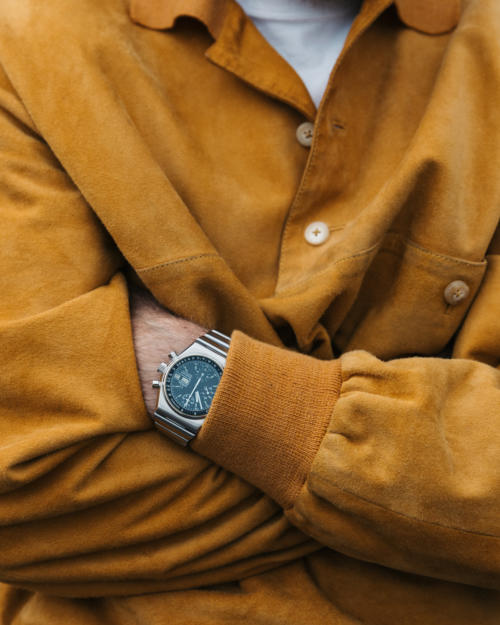 As suggestions started to come in, I quickly realised I don't like sports watches with big dials and pushers - the kind that you only actually need if you go diving. They look a little silly and pretentious to me - but that rules out quite a few sports watches.
I realised I have a particular dislike of watches that look like they're cheaper versions of more famous models. I'm at a point in my life where I would rather have nothing at all than something that's a stand-in. And while I know Tudor has its own rich history, too many of its and other brands' designs look like they're trying to be a Submariner.
I also realised I particularly prize the quirky and unusual. There's plenty of that around in watchmaking, but the models don't tend to be the ones people suggest initially. But then I hadn't been specific enough about any of this, mostly because you don't really analyse your preferences unless you spend a lot of time talking about the subject, or are actively looking to buy.
With this in mind, my next move was to turn to a friend who was not a watch expert, but whose eye I valued from a design point of view. He showed me a few vintage pieces he had his eye on, and we were immediately on a better track.
The watch I ended up going for is pictured here. It is a 1977 Omega Speedmaster, reference ST176.0015, an automatic chronograph with a caliber 1045 movement.
The first thing that drew me to it was that it had such a distinctive design, with enough of the Speedmaster feel but unlike any other model I'd seen. On closer inspection I liked the deep case - which gives it a very different feel to my GMT - and the slightly yellowed seal, which shows its age (it varies between models).
All this was quite instinctive. But given I was going to write about it, I thought I should know a little more. So I spoke to Petros Protopapas, a PS reader and head of brand heritage at Omega, who knows his way around the Omega archive better than anyone.
"The design with its integrated bracelet [meaning the bracelet runs up into the case, forming a continuous line] harks back to the 1969 introduction of the Speedmaster Mark II," said Petros. "Also to several proposals for NASA's programme office from within the legendary 'ALASKA Project' series of prototypes.
"While they were eventually not chosen for adoption by the American Space Agency, the design itself trickled down to several new and rather professional iterations of known models – hence the Speedmaster Mark II, the Mark III models and the automatic models like the one in your possession."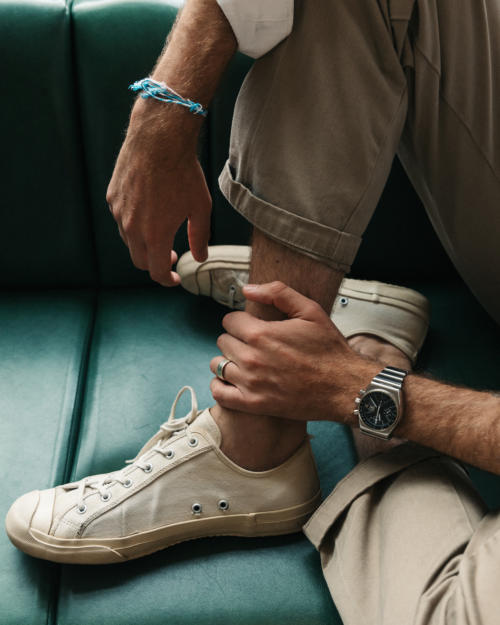 This was all quite interesting, as was the background on the caliber, but it wasn't until we started talking about the design of that period that I hit on what appealed to me.
"The watch is very much a 'child of its time'," said Petros. "The deep 'tonneau' shape of the case - what Omega called the 'pilot's line' - was distinctive of the early to mid-seventies. And even more so is the thick integrated bracelet and big links."
He was putting in expert language what had appealed to me instinctively - that this felt like a very seventies watch. In the same way that I love my Reverso for its deco influences, I liked the Speedmaster for its distinct and time-specific design language.
Watches appeal to me as pieces of jewellery rather than engineering, and jewellery is always driven by a combination of individual flair and broader cultural influence.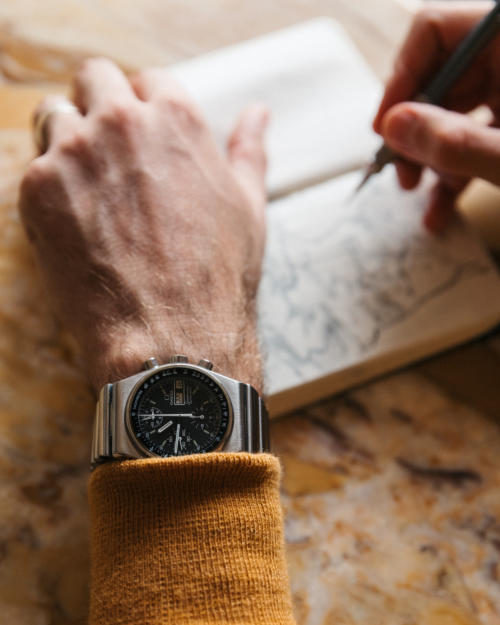 A nice thing about preferring uncommon designs, often, is price. This watch cost me £2,700 on Chrono24, which is well within the £5k budget I set out in the initial piece.
My experience with the seller was not great, in that one of the pushers for the chronograph was faulty when it arrived. I was able to take it to the Omega branch on Oxford Street, who have a watchmaker on site, and they fixed it immediately with no charge.
But if I ever bought a pre-owned watch again, I think I would always try and do so in person, both for the reliability and to see it physically on the wrist.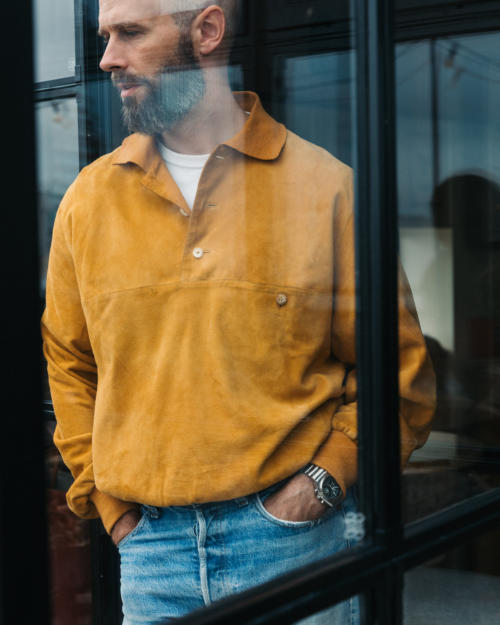 I've found this process fascinating, and I'm very grateful to PS readers for taking the time to give their advice and suggestions. Even if I took up none of them, I feel I know my own taste a lot better now than I did before, and I've reached to a very satisfactory outcome.
As ever, I feel there are parallels here with clothes, in that finding the right person to give you advice - whether it's a friend, a writer or a shop founder - is invaluable.
In particular, we should value shops (online or not) not just for how keenly they price their cashmere sweaters, or flannel trousers, but what advice and style they inject along the way. It's all nothing without style.
P.S. yes, the days of the week are in Spanish. One more quirk that I liked - though I realise for some people it might be the oddest choice of the lot!
Thank you to Silas and the team at A Collected Man for their advice with this article. For details of the clothes shown, see article on loafers and jeans here.
Photography: Milad Abedi