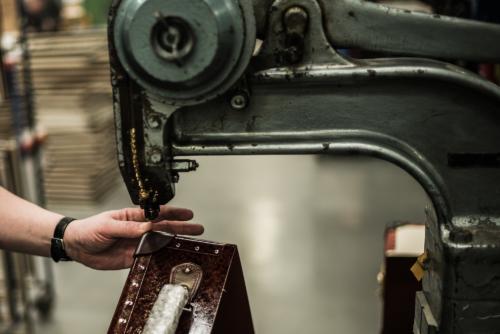 Two of my regular columns appear this week – one for We Are the Market and the other for How to Spend It. In the first, available here, I look at the problem of assessing quality in menswear.
Bespoke is easy to assess: the signs of craftsmanship are visible, and the process rarely changes. Most ready-made clothing, on the other hand, is a nightmare. Brands use a range of factories, have a variety of suppliers within a collection, and make hand-brake turns whenever there is a switch in management.
The answer to the question 'what do you think of the quality of brand X' is normally, I have no idea. Nor does anyone else, except a vague notion that they are a value, quality, or luxury retailer. And that's pretty much reflected in the price. This month's column for WATM is therefore an apology and some form of explanation, for all readers who have asked me exactly that question.
Image: Globe-Trotter factory