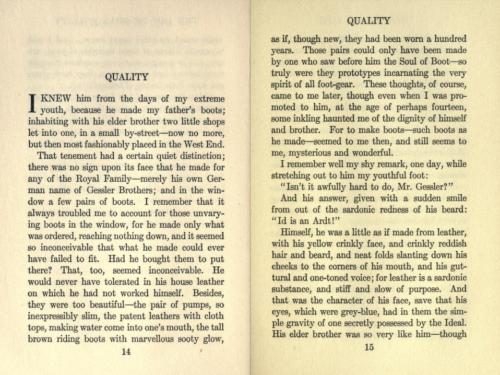 I was recently sent this beautiful little story by John Galsworthy. Although written back in 1911, it has many echoes in the shoemaking of today: an industry everyone thinks is dying; the dignity of those dedicated to their craft; even the 'gold-brown leather' of Russian reindeer.
"He was a little as if made from leather, with his yellow crinkly face…and his guttural and one-toned voice; for leather is a sardonic substance, and stiff and slow of purpose."
You can read the whole story, short as it is, by enlarging the images above and below.