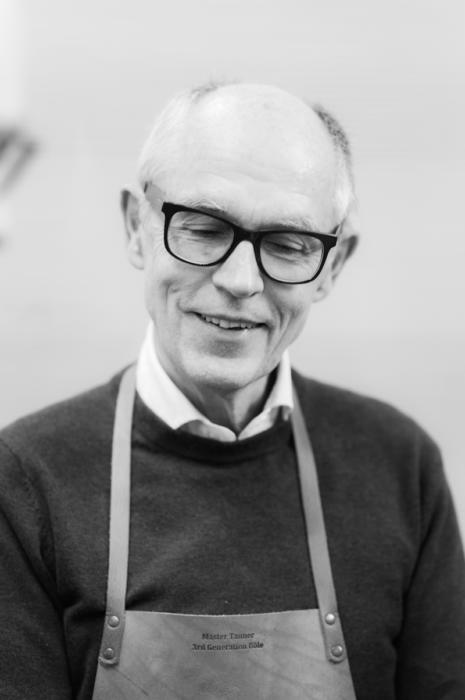 Böle is a Swedish tannery and leather goods brand, with a beautifully made product and unique selling point.
Böle is the last remaining spruce-bark tannery in the world. Leather is often tanned with a variety of barks in combination, particularly oak and chestnut in Europe. Good shoes have oak-bark-tanned soles, of which there is only one left in the UK (J&FJ Barker). In southern Sweden oak is also a common tanning material, but Böle is in the north of the country, in Pitea. There's it's all spruce trees.


So how is spruce-tanned leather different? It's a little warmer and lighter in colour than most veg-tanned leathers, and has fewer tannins. It is also more flexible, although northern Swedish tanneries traditionally use heavy cow hides, which give it a little more stiffness.
"Spruce is more of a clean finish. It creates a very pure, pale colour," says Jan Sandlund – master tanner and the third generation of the family to run the company, whom I met earlier in the year (pictured above). "Of course, we're biased given it grows all around us, but we think it is a beautiful leather, and now of course very rare."
Historically, Böle has used its leather to make a range of things, but launched briefcases in the 1980s. It is best known for its Minister's briefcase (below), which is sold alongside other Böle products like aprons and cases at Trunk Clothiers in London (as well as Harrod's and other resellers). It also has its own online store, although it's rather hard to find on the site – you can see it here.


Böle bags are not hand-sewn – as with most bags except the very top end of the market, they are machine sewn with hand tacks and other details at points with particular stress, for example. They are painstakingly lined with reindeer skin, and have brass hardware. They also include many extra details that others would pass up, such as the wooden bars on the bottom of the Minister cases.
These points, along with the leather and the small production, make them rather expensive – the simple office bag is €950 and the Minister's case €4,5000.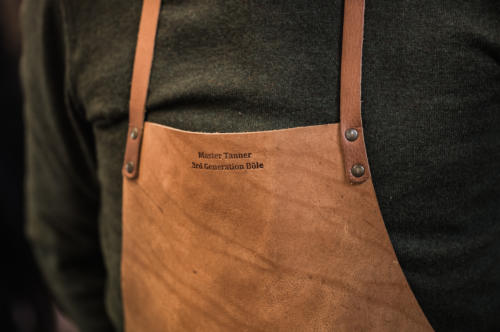 I tend to prefer the simpler designs in any case, such as that office bag and the Portfolio. I also love the aprons – it's worth a trip to Trunk just to feel that gorgeous expanse of leather. Unfortunately I'm not sure polishing your shoes counts as heavy enough labour to justify a full leather apron.
My one criticism of the designs would also be that the brass is treated to give it an antique look, and to stop it from naturally tarnishing at all. I tend to prefer brass that tarnishes and that I can look after, or let it tarnish and just oil it occasionally – which gives it a different, but again very natural look.
There is a wealth of information on the site under the 'Böle' section.