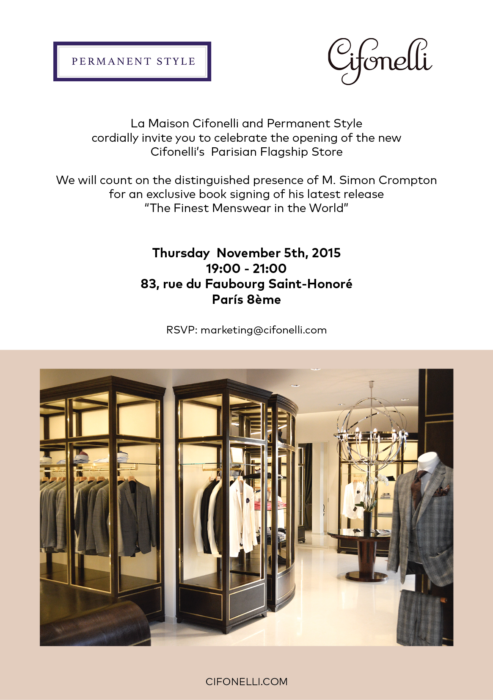 On Thursday, November 5th I will be helping Cifonelli officially open its new ready-to-wear store in Paris, with a book signing event for The Finest Menswear in the World in the shop.
If you are in Paris and would like to come, please RSVP to me or to [email protected].
There will be books available to buy and be signed, or bring along a book you already have to be signed and dedicated. I'm happy to sign copies of Permanent Style 2015 as well.
See you there.