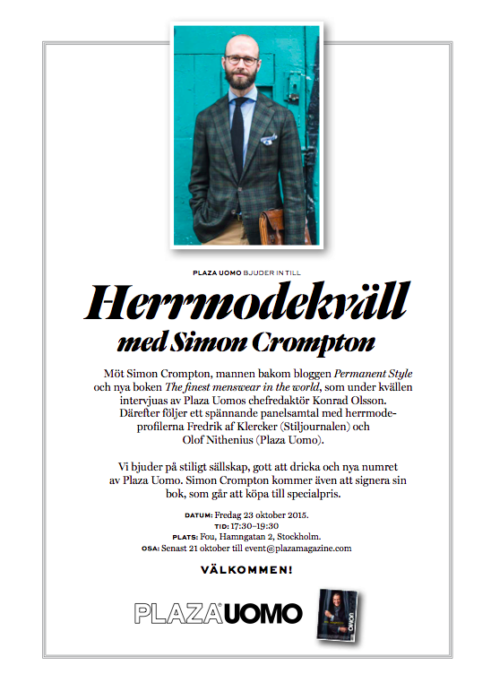 Next week in Stockholm, Plaza Uomo magazine is holding an event to launch my book 'The Finest Menswear in the World'.
There will be an interview on stage, book signings afterwards, and some coverage to feed back to readers elsewhere.
If you are located in Stockholm and would like to come – or can travel in from elsewhere in the region – please let me know (usual email address) and I will put you on the guest list.
Looking forward to meeting everyone in Stockholm.