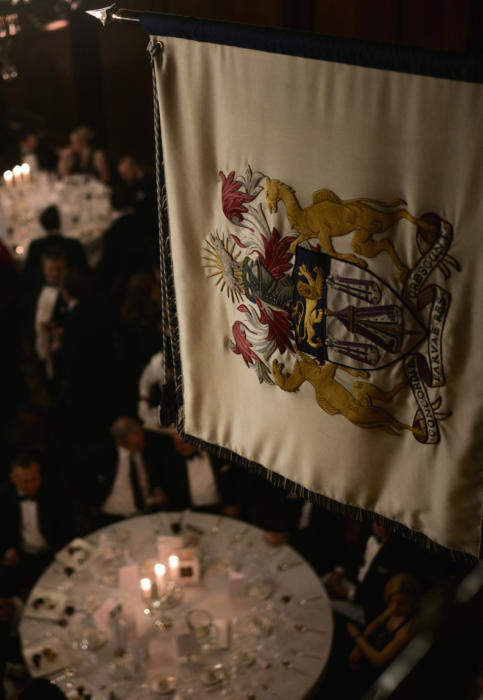 The Bespoke Tailors Benevolent Association dinner is a wondrous thing.
Every year, 300 or so tailors, friends and cloth merchants gather at the Merchant Taylors' Hall on Threadneedle Street in London.
There are speeches; there are medals; there are toasts. Everyone stands up and shouts 'The Queen!' then sits down again.
It is put together by committees. There are officers and a hierarchy. Everyone wears black tie and casts sideways glances at the fit of each others' jackets. The antithesis of Pitti in that respect: everything sober, classic, bespoke.
You also get announced as you walk into the room. I always loved that part. So ridiculous yet somehow so dignified.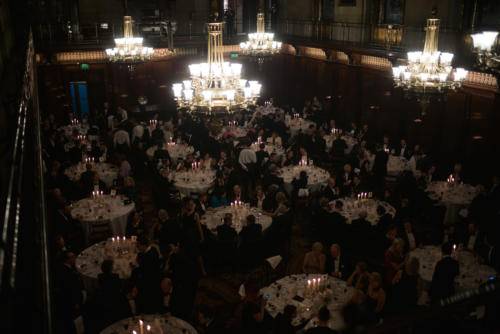 I've been to the dinner perhaps half a dozen times in the last 10 years. I last went 2 years ago. But this year it struck me particularly hard what a wonderful event the BTBA dinner is.
Yes, the speeches often last too long, and yes it is a very hot, close place to sit for two hours. But in an age when we bemoan the lack of appreciation of craft, this event does so gloriously every year, with a degree of pomp and celebration that borders on the silly.
If someone suggested creating an event like this today, they'd be laughed out of the room.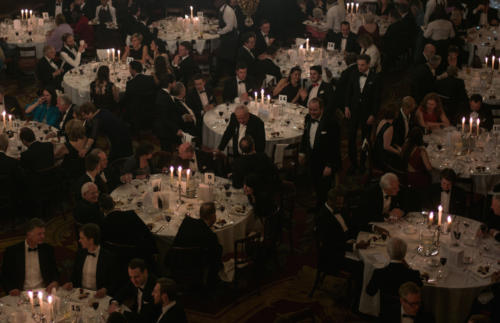 Although it is held in the Merchant Taylors' Hall, the tailors don't receive anything more than use of the hall. This is a commercial space and they pay the going rate for food and drink. At the same time, they raise thousands of pounds for charity (to support tailors with problems or out of work).
The popularity of the dinner shows no signs of waning. But eventually, as the trade becomes more international (more travelling, more clients using different tailors) it would be great if the BTBA brought in more foreign tailors.
Few places outside Naples could support an association this big, and tailors have far more to gain from working together than apart.
Tomorrow: the best dressed men on the evening.