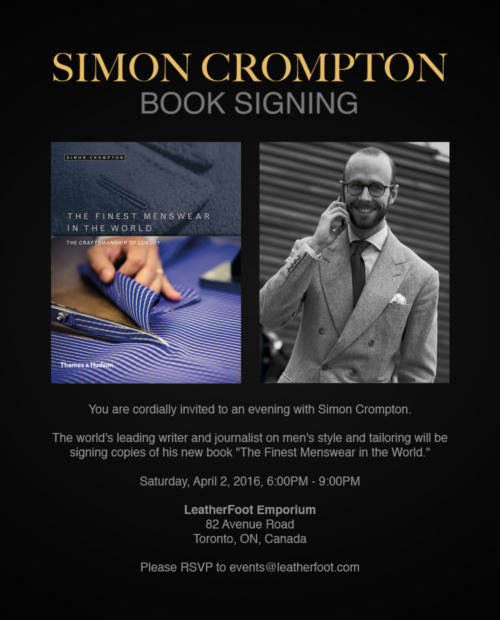 Our next book signing event will be in Canada in a couple of weeks – at LeatherFoot in Toronto.
I think this is the ninth such event we've held in the past six months, and I enjoy them so much. It's great to meet everyone face to face and to hear about their experiences locally and around the world.
The event will take place on Saturday April 2nd from 6pm to 9pm. Please RSVP to [email protected].
See you there.