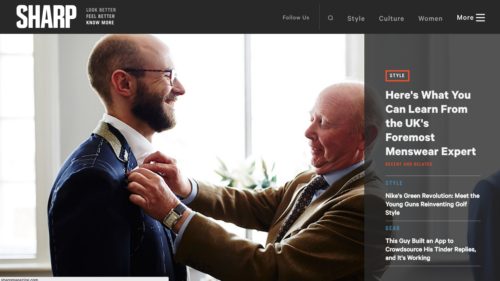 Sharp magazine interviewed me during a recent trip to Toronto, Canada and wrote up the nice piece above.
They were particularly interested in my wardrobe staples, and basic tips on dressing well.
You can read the full text on Sharp's website here.
There was also a nice piece in Mr Magazine in the US, around an event there. That piece can be seen here.