For a long time, men's running clothing has been pretty poor - dominated by a few big brands, with few design options and sold largely off the basis of celebrity endorsement.
That has started to change in recent years, as men care a little more about how they dress and - crucially - spend more on it. The potential of that market has been made clear by the growth of women's brands, and a few start-ups have started to compete.
Over the past two years, I have interviewed three of those brands, written about them, and most importantly, regularly run in their kit.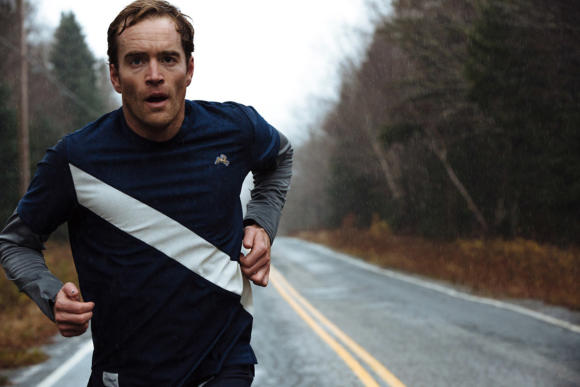 1. Tracksmith
Each of the three has a slightly different approach to creating better running gear.
The first, Tracksmith, focuses heavily on style and experience. Located just outside Boston, their stories are about New England racing, about inspiring runners and the beautiful local scenery.
They were referred to as the 'Rapha of running' early on, given the involvement of ex-Rapha man Luke Scheybeler, and more explicitly their focus on this inspirational side of the sport.
The problem is, Rapha introduced both style and substance to cycling clothing. They genuinely changed the way a lot of cycling clothing was made, with for example the use of merino and merino-mixes in base layers and jerseys.
Cycling has far more technical potential. Most of your body is static, in often cold and wet conditions, for hours. Running doesn't have that issue - some runners will still prefer a vest and a tiny pair of shorts when running in the snow.
I have and run in Tracksmith's 'Grayboy' T-shirt. It's great, it's stylish, but it's not really for long-distance or high-tempo running - just basic training. And I have tried their silk- and wool-mix winter tops - the latter works well, but the former shrank and is now no longer in production.
I love Tracksmith's style. I'm a sucker for style, as you might suspect, and I entirely buy into the New England look, as well as being genuinely inspired by the emails telling me to go run. But the technical side is a bit hit-and-miss.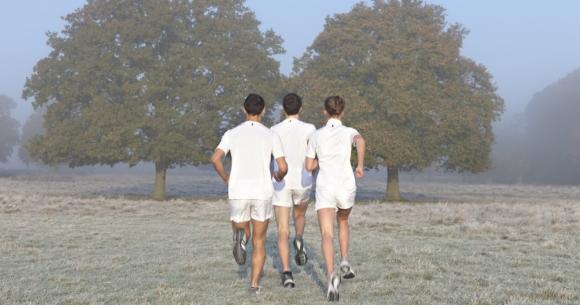 2. Iffley Road
The English brand Iffley Road was founded by two runners, Bill and Claire, who run in Richmond Park close to where I grew up. I went running with Bill for my piece on them in the Financial Times last year.
Iffley Road is, from a product branding point of view, the complete opposite of Tracksmith. Where a Tracksmith top has a striking slash across it, or indeed 'Tracksmith' in big letters, Iffley Road gear has a tone-on-tone logo that a passer-by could miss completely.
There's also a little tricolour band on the back of the collar (the equivalent of Tracksmith's hare) but that's it.
The materials are simple and high quality - a variety of piques in different weights and fibres, with the winter ones entirely merino. The branding and experience side is also less flash, although the packaging does include Rapha-esque running stories, often centred around the Iffley Road running track in Oxford where Roger Bannister ran the first sub-four minute mile.
I run in the T-shirts, winter tops and gilet. The materials are great, although I do find the fits sometimes a little boxy. If you like the low-key aesthetic, I would recommend them.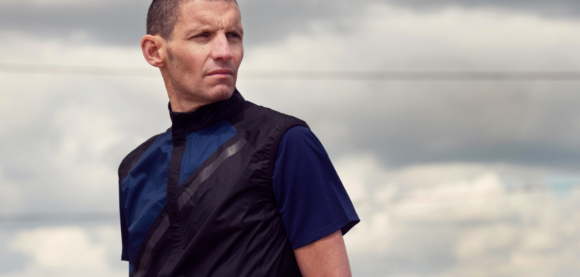 3. Soar
Tim Soar's running brand is different again, in its more modern style and make.
Soar uses bonded seams throughout, which are much smoother than a stitched seam. It's hard to argue this isn't the future for sportswear, and makes particular sense in running where lack of chafe is a crucial aspect of any clothing.
The fabrics are also innovative and lightweight, with the addition of laser cutting in various places.
However, as chafing has never been an issue for me, its hard to see the bonded seams as much of an advantage. Perhaps more importantly, the aesthetic of block colours and diagonals isn't really my taste.
Running and men's sportswear still has a long way to go; for me there are too few choices that combine both style and function.
Interestingly that's reflected in Mr Porter's sports section, which was launched with a big fuss last year but whose range is rather uninspiring - a mix of Nike, Iffley Road and Ralph Lauren (most of which is barely sportswear).
I hark back time and again to Rapha, to its combination of quality, innovation and experience. It may have been overexposed as a brand, and you could certainly argue it's overpriced, but the way it has changed the industry is indisputable. Perhaps we're just waiting for a real Rapha of running.