Ayres Goncalo: bespoke tailor, Porto
The next young tailor I wanted to highlight on Permanent Style is Ayres Goncalo, a Portuguese who worked at Gieves & Hawkes in London for four years, before returning to Porto to set up his own shop in 2011.
I met Ayres over the summer while in Portugal with my family. My wife is half Portuguese, and her language skills were useful in translating the odd technical word - although otherwise Ayres's time in London means his English is fluent.
Ayres's grandfather was a tailor, and quite famous in his day, with his own shop and a client list that included ministers and celebrities. As a boy, Ayres would work in the shop after class.
His uncle and mother ran the shop, rather than being tailors. Like many of his generation, Ayres's grandfather saw no future in tailoring, and didn't want his children to take up the trade.
Ayres, however, developed a passion for it, and studied at the tailoring school La Confianza in Madrid, finishing in 2005. He also made an initial trip to Savile Row that year, just to look around, and remembers Dege & Skinner being particularly welcoming.
Six months later, he travelled to London with the aim of finding a job, and was lucky to meet Gieves's general manager at the time, Andrew Goldberg (now at Scabal).
Andrew gave him a three-month placement in the workrooms downstairs and - in a further stroke of luck - Ayres was placed under Spanish tailor Andrew Gomez, who also spoke Portuguese.
"I remember those days very well," says Ayres. "It was just after Jose Mourinho had moved to Chelsea from Porto, and it felt like that was another sign - that everyone was in London!"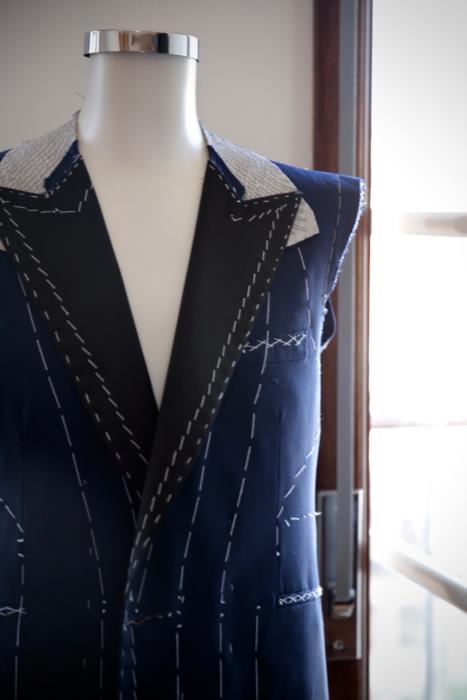 Work was very hard to start with. "Getting up to the level of the London tailors was not easy, and everyone worked long hours, often 7am to 7pm," Ayres remembers.
"Some also worked seven days a week, but at the weekend you were allowed to make your own things too, so I made a few pieces for friends."
After four years, he took the opportunity to move to New York and help set up Michael Andrews Bespoke - but that only lasted for a year before he returned to Portugal.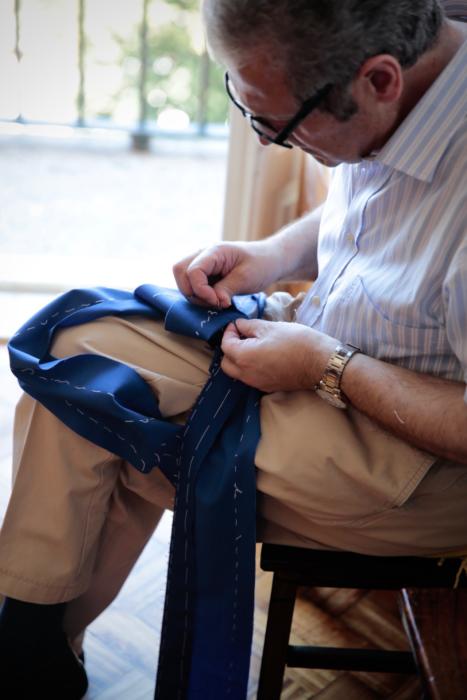 Today, Ayres has a top-floor studio overlooking one of Porto's beautiful squares. His grandfather (now 86) works there one day a week, and there are two tailors in-house, plus one outside.
His style is Savile Row influenced, but definitely made for a southern European audience. The chest canvas is lighter, without any domette, and the pre-made shoulder pads are chopped down to give a softer shoulder.
Clients come from business and politics (he travels regularly to Lisbon) but also a lot of groups. "Things are very busy at the moment with wedding requests - they often want pretty bright materials or linings," Ayres says, showing me a lary lady-covered example.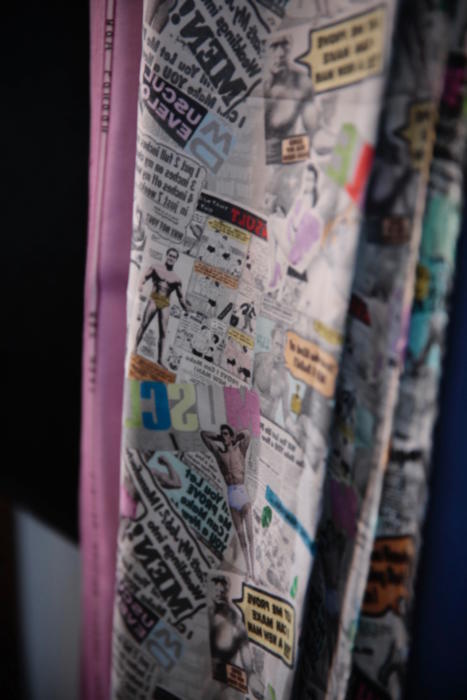 "There is very little understanding of bespoke in Portugal, and a lot of made to measure - something exacerbated by the number of fused-tailoring factories around here," he says.
Indeed, there has never been much of a tailoring heritage in the country, with Ayres's grandfather immigrating from Italy, having trained in Rome. There are a few old tailors left in Porto and Lisbon (such as Saldana), but no young ones.
All the more welcome, then, that Ayres is fighting the good fight - explaining patiently to people why branded MTM is not the same as bespoke. And then, the next day, explaining it all over again.
Suits start at 2000 euros. Contact details on the Ayres website