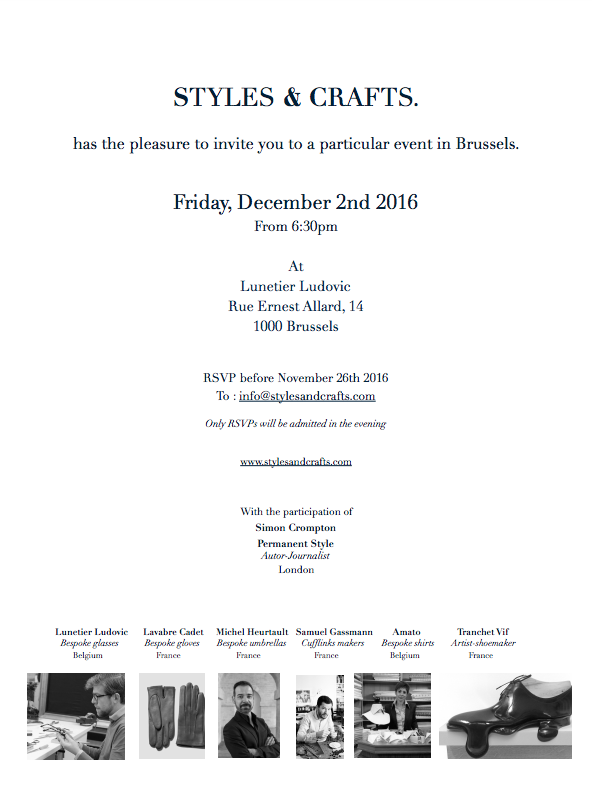 At the beginning of December, there will be an event in Brussels bringing together some of the craftsmen that featured in the Permanent Style trunk show last month - Lavabre Cadet and Michel Heurtault - as well as several others.
Those others are:
local bespoke glasses maker Lunetier Ludovic
shirtmaker Amato
the wonderful French cufflinks maker Samuel Gassmann
and Tranchet Vif - Christophe Corthay's new bespoke project.
I will be speaking and helping with the hosting, so if anyone is in town and would like to come along, please do so. RSVP to [email protected]
Other details in the invite above.