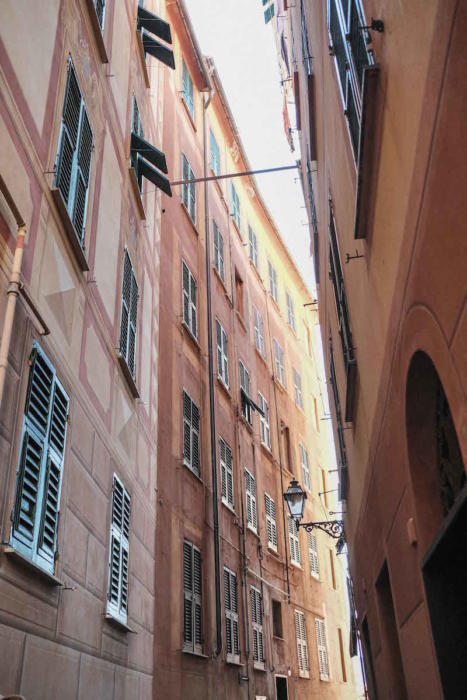 This feature is the first in what will become a series on Permanent Style, in which we analyse the seasonal offerings of all the top menswear brands, and pick out our favourite ten pieces.
As ever on Permanent Style, there is nothing commercial about the Top 10.
No one can pay to be featured, there is no other way to be placed on the list, to feature a particular product, or to be considered in the first place.
It's sad that we have to state that, but given the situation with online content today, I think we do.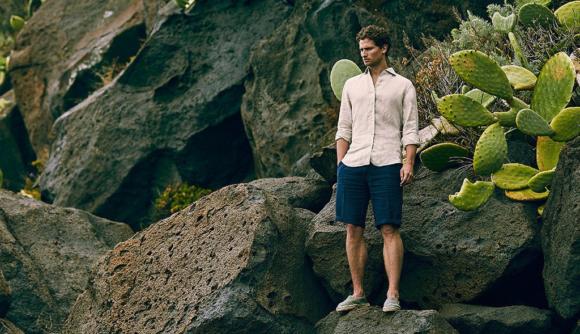 The first installment is a list of our Top 10 clothing pieces for Summer this year. It is just clothing - no shoes, hats or sunglasses.
In compiling the list, we visited over 30 stores in London, and considered online offerings from anyone that shipped to the UK.
(Though of course, given the international nature of modern retail, most of these pieces are available through e-commerce to anyone, anywhere.)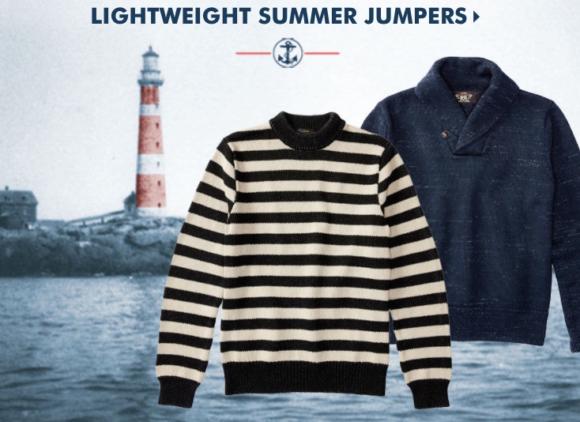 We placed particular value on those things Permanent Style readers have come to value highest: long-lasting style, quality, and value for money.
But we also threw our net wide, considering both designer brands (Zegna, Canali, Tom Ford etc) and high-street names (Hackett, Aquascutum, Jaeger etc) in order to highlight things that make up for in originality or value (designers and high street, respectively), what they might perhaps lack in value or quality.
The fact that most of the winners are not from these brands only highlights how well our favourites are doing on all three counts.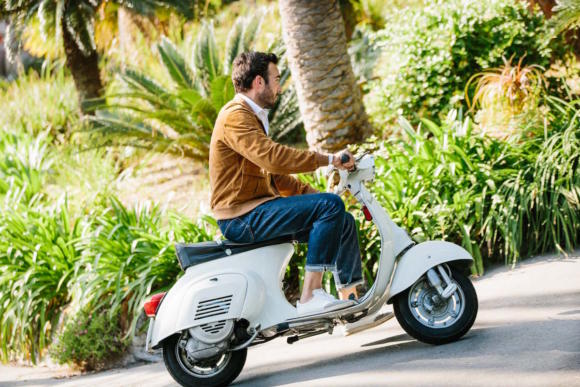 Of those brands, two stood out in particular: Drake's and Private White VC.
Drake's has now emerged as a full-look retailer, offering everything from coats to knitwear, and doing most of it very well. They therefore had strong contenders in many areas.
Private White is similar, but particularly stands out for the range of its product - every coat for every occasion, in every material. Having your own factory helps there.
Private White are also good at curating partner brands - like Inis Meain, Bennett Winch, John Smedley - and picking pieces that suit the PWVC aesthetic.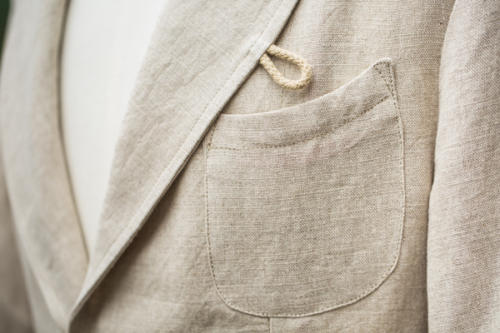 A surprise winner was Jigsaw, whose menswear collection is not that well known, but is worth a look, particularly for basics.
We found solid versions of many modern-menswear staples (knitted blazers, capri-collar shirts, denim jackets and henleys) at very good prices.
And finally a word should be said for Sunspel, whom we consistently rate but were unlucky to miss out in a few areas (shorts, lightweight jackets), pipped by perhaps more specialist brands.
1. Anderson & Sheppard silk Breton sweater
£265
Summer knitwear is an interesting and practical category.
Interesting because it involves adapting standard menswear designs to new fibres - such as linen and cotton - and practical because it is a way to dress up shorts in the summer without overheating.
It's unusual for such pieces to be made in silk, but this Breton-style striped sweater from Anderson & Sheppard is beautiful, has no silky sheen, and doesn't lose its shape as cotton and linen are wont to do.
I bought one last year and have worn it regularly - particularly with shorts in the summer. The Haberdashery also does cotton versions (in a greater number of patterns).
If you like unusual materials for summer knits/T-shirts, also check out the paper (yes, paper) shirt (£175) from Kaptain Sunshine on No Man Walks Alone. The material is both comfortable and gives the shirt a unique stiffness to the way it drapes.
2. RRL shawl-collar cotton sweater
£345
RRL is a great but often overlooked option for knitwear. One nice aspect of their summer pieces is that the cotton is often tightly knitted - in common with the vintage pieces that inspire it - and this stops it being loose and shapeless.
This shawl-collar style was our favourite of the heavier cotton knitwear we tried, for its subtle blue melange, slightly slim cut, and double buttons to roll up and fasten the neck.
Private White's pieces from Inis Meain also deserve a mention here, particularly the 'sunray' sweater in navy (£195), which has a beautiful knit detail along each shoulder. PWVC consistently pick out the best pieces from the artisan Irish knitter.
3. Jigsaw cotton Milano trucker jacket
£149
As mentioned earlier, Jigsaw offers some well-made versions of several menswear standards.
The most useful knitted piece is its Milano blazer - a piece of knitted merino cut like a single-breasted jacket. Several other brands have versions, and they are great for the guy who wants something dressier than a sweater but just as comfortable.
More summery, however, is the brand's 'trucker' jacket, which is cut like a shirt with a short collar, and (unusually) a raglan sleeve. It is also in cotton rather than wool.
On our travels around Mayfair we also liked the simple cotton knitwear at Dunhill (£150). There is a range of crewnecks in a sweatshirt style, nicely fitted, in a lovely fine cotton. Bottle-green, navy and grey.
4. Drake's linen and linen/cotton trousers
£235 and £185
Drake's trousers have become a staple in recent seasons, and the availability of both linen formal trousers and garment-dyed linen/cotton ones this summer really sets them apart.
The more formal ones (also part of suits) have side tabs, which the cotton/linen chinos have belt loops.
Both have unfinished bottoms to be taken up to length by the store. Quite a high rise, quite narrow in the thigh. My personal favourite is the blue cotton/linen.
A strong runner up for trousers was Thom Sweeney, which has a few pairs in lovely muted colours. Flat fronted, sharply tapered. Also one cream pair in a slightly wider leg and double pleats. Rather more expensive though (£395).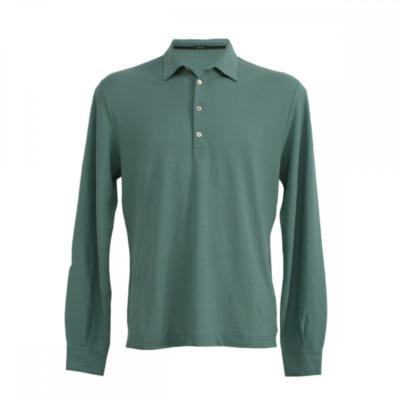 5. Zanone ice-cotton polo
£165
Zanone (part of the Slowear group) does great summer polos in what it calls its 'ice cotton'.
I've worn them for the past two years, and they are incredibly lightweight and cool - indeed sometimes actually cold, if you make the mistake of wearing them for extra warmth on a cool evening.
Available at Trunk Clothiers in the collared style I prefer (in blue, green and white), as well as in the Slowear store on Marylebone High Street in a button-through style.
Also worth a mention in super-lightweight knitwear is the linen pieces from Massimo Alba. The range on Mr Porter includes linen/silk sweaters and my personal favourite, a linen grandad-collar long-sleeve T-shirt.
6. Orlebar Brown linen polo-shirt
£125
Much as I love our Friday Polos, I constantly try other brands' versions. I've worn Orlebar Brown ones for years, and still wear them consistently for more casual occasions (eg beach) or plain sport (tennis).
This season they have linen versions, in navy and cream, which are lightweight and have a nice slubby texture - but aren't transparent at all. I rather like the long-sleeved navy, often with the cuffs pushed back.
Elsewhere for linen, if you want a casual summer shirt then I'd recommend Luca Faloni's range. As with his cashmere knitwear, they are well made and have a great range of colours. The Forte collection (£115) is shorter and designed to only be worn untucked.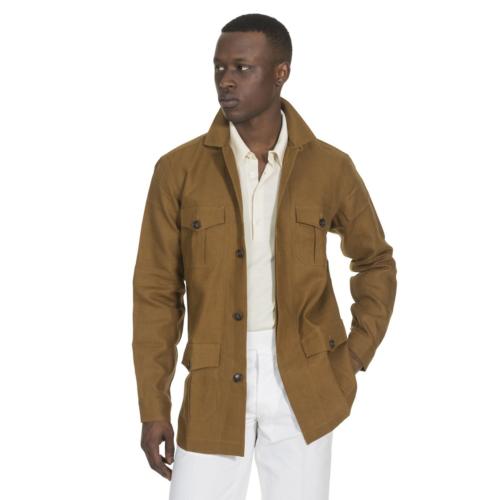 7. The Armoury field jacket
$595
Everyone does a field jacket these days. You can see the logic: it's lightweight, a classic style, and has enough pockets to accommodate everything a tailored man normally carries with him.
We tried many different versions on our trip, from Private White, Thom Sweeney, Drake's and others. But our favourite was the Armoury version, made for them by Ascot Chang.
It's very simple, with no drawstrings or lining, but has the nice stylistic details of a centre-back pleat and buttoned tabs at the waist. The linen is also fantastically stiff, which is what you need for such a jacket to retain any shape. In tobacco and navy.
A related theme is linen overshirts, which again everyone has. These are fantastically useful in warm weather, either over a shirt or a T-shirt.
Both Drake's and Thom Sweeney versions are great. The latter has a slightly finer make, and a higher price (£235 rather than £155). They both come in the same colours (navy and green) and benefit from having two chest pockets but no hip pockets (something I should have done with my Budd bespoke overshirt).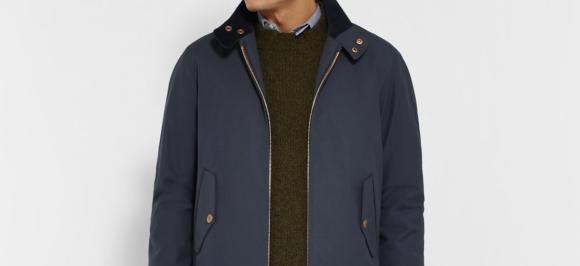 8. Private White Harrington jacket
£375 to £1450
When it comes to more casual summer jackets, it's hard to argue with the range at Private White.
The Ventile Harrington jackets come in seven different colours; the motorcycle Rain Rider style comes in suede, ventile and nylon; and there's a moleskin bomber which is surprisingly summery and lightweight. All have nice little details like hidden ribbed cuffs, as well as the lovely and distinctive copper hardware.
The alternative - and probably more suited to the classically dressed reader - is the Valstar jacket in suede, with its button front and blouson shape. Fenwick's has olive and sand colours, while Drake's has it in tan (£745).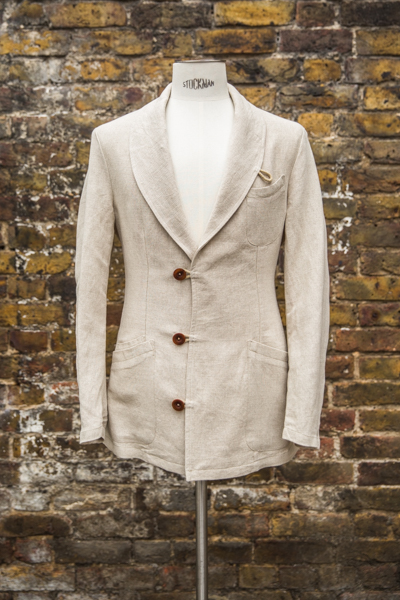 9. Udeshi linen work jacket (Duffle Corto)
£395
Worthy of mention in this list of summer jackets in the 'Duffle Corto' work jacket offered by Oscar Udeshi.
Inspired by a vintage piece, this is an unstructured jacket with a shawl collar, tabbed closure across four buttons (one at the throat) and patch pockets. The breast pocket has a nice 'barchetta' curve.
Some of the styles are too flashy for me, but the natural linen (pictured) is beautiful. It can also be altered and made to measure in-house (as with most of Udeshi's offerings).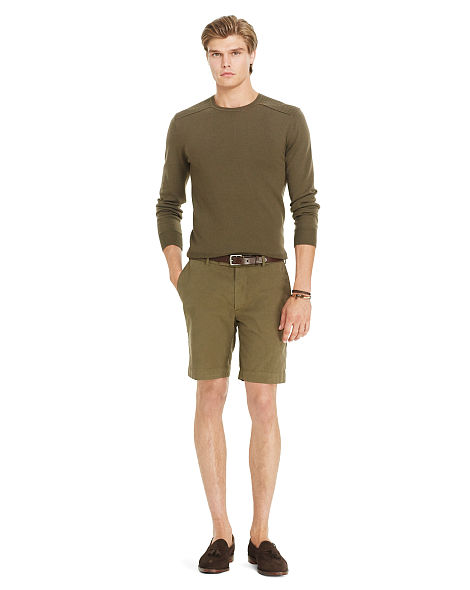 10. Shorts: Ralph Lauren, Rubinacci, Sunspel, Jigsaw
£65 to £225
I've always found shorts a difficult category, largely because modern versions tend to be low in the rise and almost comically narrow in the thigh.
We tried several brands on our tour and decided to recommend a few, with the styles largely varying in terms of length of leg, width of leg, and formal/informal style.
Ralph Lauren has the greatest range of styles and should be recommended purely on that basis. Across Polo and Purple Label there are some classic fits in washed styles, and more unusual styles/fibres, such as the Purple Label silk options.
Sunspel has a solid option, though slightly longer in the leg than I prefer (it is on the knee rather than just above it). Rubinacci's gurhka-style shorts are nice, if expensive (as are Eidos ones, though they come up very small). And again, Jigsaw is worth a look for a solid, basic option.
Top, bottom and header images from Drake's