The next Symposium: Menswear and modern media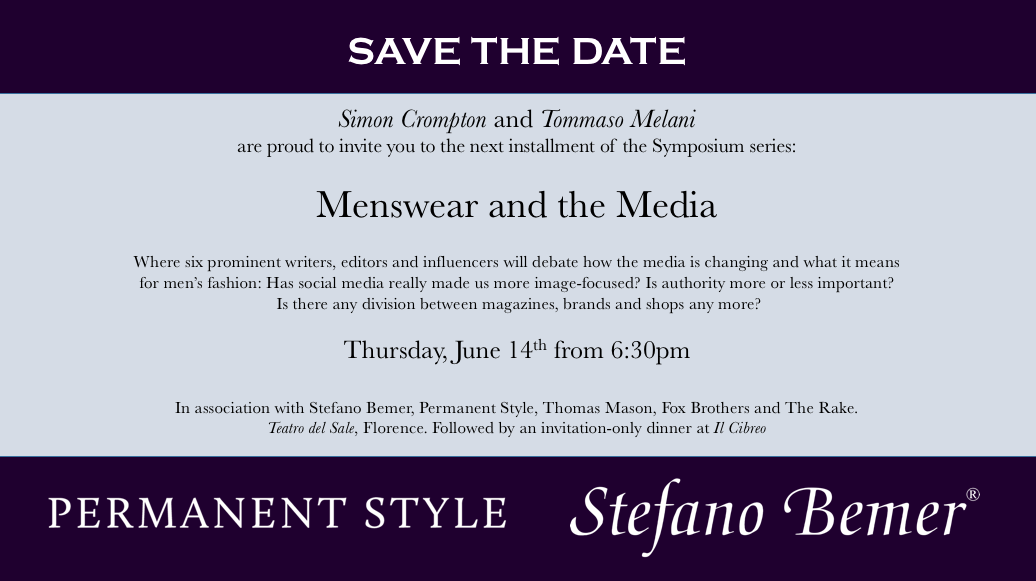 In this instalment we're going to be debating how fashion media is changing, and how it's affecting brands and customers.
Should be really interesting - and lively! Great speakers to be announced.
There will also be an exhibition of tailors in a variety of cuts and styles, each showing off a piece in Fox cloth.
Thursday this time, the 14th. If you're going to be at Pitti, stick it in the diary.
Thanks.