What are the best cheaper shoe brands?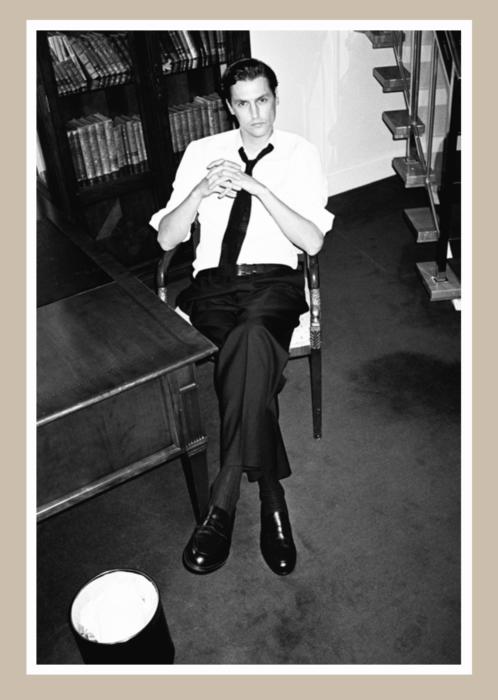 *UPDATE: Carmina say they do not use plastic heel stiffeners. Jesper's information was based on information by two Carmina retailers. That point has been removed until it can be proved either way.
Last month, Swedish shoe brand Myrqvist (above) sent me a pair of their loafers to try.
To be honest, I wasn't impressed. Everything from the finishing, to the thick upper, to the last shape seemed cheap and unattractive.
But in the same moment, I realised this was unfair. It's a long time since I've worn shoes at that price level, and I simply have no frame of reference.
Everything I have is at the level of Crockett & Jones Handgrade or above, and most are Edward Green. Of course a €200 shoe is going to look and feel cheap.
So in order to create a frame of reference, I phoned Jesper Ingevaldsson, who writes the website Shoegazing.com and now works in the industry, for Swedish shop/brand Skolyx.
This article, then, is an analysis of the market for men's dress shoes below the Crocketts Handgrade level - all informed by Jesper. The quotes throughout are his.
We start at the top end of that market, and then gradually work our way down. This means the number of brands to cover increases, as they do at the bottom of most clothing categories, so towards the end we divide into regional sections instead.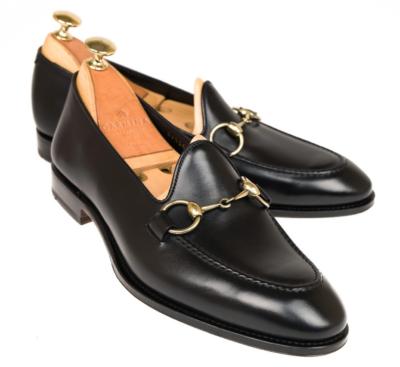 Crockett & Jones and Carmina
€490 and €395
These are two of the best known shoe brands internationally, with Crocketts a British mainstay and Carmina (above) coming to prominence in the past 10 years. They're a good place to start: a baseline of quality.
The two brands are roughly the same level of make, with the price difference largely coming down to costs of labour in the UK and Spain. But there is also some variation in what you get.
"Crocketts uses good quality raw materials, particularly the upper, but the make is a bit simpler. With Carmina you can get a more refined shoe - closed-channel stitching, a more bevelled waist and so on.
"Another area where a lot of the English makers fall down, at this price level and below, is the soles, which aren't as good as Spanish brands in general. They wear down quickly."
Throughout this commentary from Jesper, it's worth keeping in mind that some of the points are objective, some more subjective.
No one wants their sole to wear down quickly, but points like the shaped waist are more aesthetic, and it's up to you whether you care about them. You might also care more with a dress oxford than a casual loafer.
"The other thing about Carmina is they have increased prices and reduced quality in some areas in recent years. So for example, they now only curve the waist line on the inside of their shoe, and not the outside."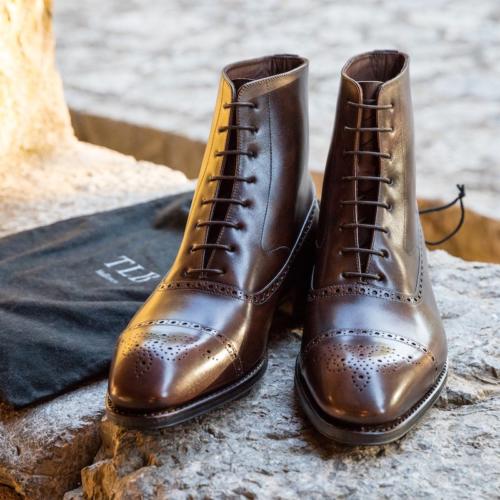 Spain 1: TLB, Yanko, Septieme Largeur and Andres Sendra
€365, €299, €275 and €269
TLB (above) is a good example of how much more dynamic the Spanish shoe market is than the English.
TLB is from Mallorca, like Carmina, but is only a few years old and is trying to gain a similar reputation. It's a comparable quality level, at a slightly lower price, and uses leather-board heel stiffeners.
The heel stiffener is a piece of the internal structure of the shoe, which sits inside the heel cup. If it is plastic, it means it can't adapt to your heel shape over time, improving the fit. Leather board can, and top-end shoes use pure leather, which adapts even more.
This is more important for those that don't find heels fit them well, generally. But if the heel is good to start with, it doesn't matter so much if it can flex and adapt.
TLB also has a new line called Artista*, which is a higher level of quality than any in this article. The shoes have a slim bevelled waist (stitched all the way to the heel), a close-cut heel and a leather heel stiffener.
I'll be reviewing them separately, as they're more similar to other shoes we've covered.
Other brands in this range include Septieme Largeur, Andres Sendra and Janko. "These are all a pretty similar level of make, though you lose a little in the raw-material quality among the cheaper ones, such as Septieme Largeur." They're all Spanish except Septieme Largeur, which is French but made in Spain.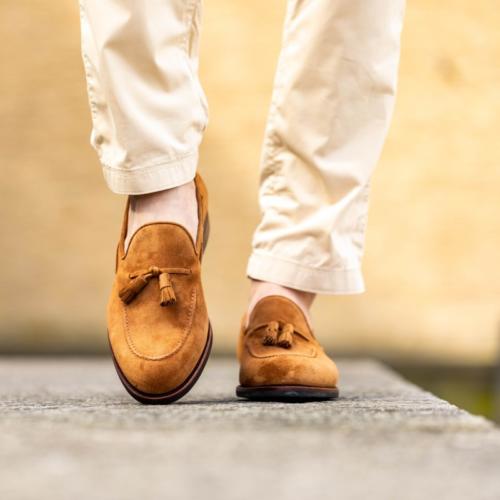 Sweden: Myrqvist, Morjas and Skolyx
€220, €230, €220
The next level of price is below €250. Here there the number of brands increases, particularly with start-ups. We'll start with three Swedish ones, all making in Spain or Portugal.
Myrqvist, which we mentioned at the start, is one of these and uses fairly good raw materials - sourced from well-known tanneries like Du Puy in France.
"However, always be careful about brands that give the impression their leather is the same quality as the top makers. There are many levels at tanneries, and cheaper brands don't get the same quality or the first selection. There's a lot of marketing in this entry-level market: everyone says their shoes are handcrafted, using the best materials."
That's a point worth emphasising. Start-up brands are often good on marketing, on styling and photography. But it's worth being sceptical about claims on quality.
Particularly annoying is when they talk about cutting out a middle man, and going straight to consumer. Not having a physical shop makes a small difference, as does not selling wholesale or using an agent, but that doesn't translate to a shoe that's twice the quality.
This is particularly true in the shoe market, given there are few designer brands spending big budgets on marketing and advertising. And it's one of the few industries where you're likely to be buying direct from the manufacturer. So if there is a middle man, it's often the brand.
"Put simply, if you pay €250 for a shoe you cannot get €500 quality. It's just not possible."
Alongside the quality of the leather, something that's lost at this lower price level is consistency. Cheaper shoes will often have small mistakes, such as little splits in the sole or heel stack. The shoes might look good on the feet, but if you pick them up and look closer, you'll notice little errors.
Jesper thinks Skolyx (above) is better in this regard than the others, though he is biased*. "With Skolyx the price is cut down by making a basic shoe, but clean and consistent. They also have thin rubber soles throughout, which some people like more, but is cheaper as well."
Morjas is similar in having a cleaner make, and is a touch more expensive than the other two.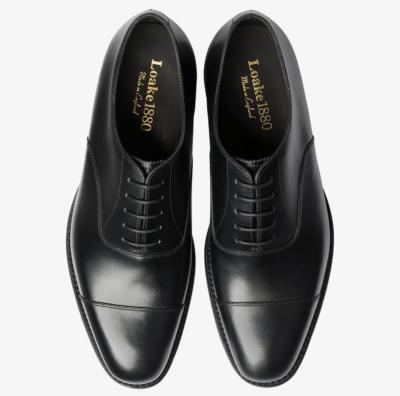 England: Loake and Barker
€250 and €250
The English brands at this price level are Loake (1880 range, above) and Barker, both of whom make their uppers in Asia to cut down on costs.
They use plastic heel stiffeners, and the make is solid and English - not that refined. But they are still good value for money.
"Overall - and this all has to be generalisation - with English shoes you get a solid make and good quality control. You know what you're getting. It's a standard Goodyear shoe, with no fuss. There might be a wide heel seat, for example, but then even some expensive English shoes like John Lobb have that."
Other than more subjective things like style, it's fair to say this is the most consistent difference between English and Spanish shoes.
On an industry level, there's also more variation among the Spanish brands, not least because a lot of them are younger, changing, and trying to fit into an increasingly competitive market.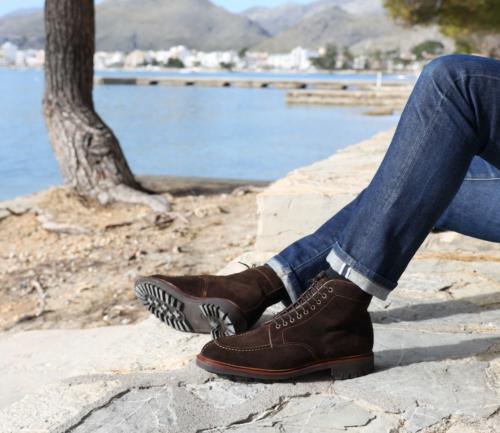 Spain level 2: Berwick, Sendra and Meermin
€200, €240, €170
This is the next level down of Spanish brands, more on a par with the Swedish start-ups in terms of quality, but much bigger organisations.
"Sendra is a factory that makes for a lot of cheaper start-ups, because they're so flexible and have no minimums. Most shoes that say they're made in the Almansa area of Spain are made by Sendra."
Sendra has its own brand as well as making for others, which is a little more expensive than Berwick or Meermin.
Berwick has become very popular in recent years, particularly in Asia, Russia and elsewhere. "For €200, it's a really solid shoe. They're also very flexible to work with. When you go to shoe shows like Micam, the Berwick stand is always the one that's crowded."
Meermin (above) has also become big, mostly in the US. "They're good at marketing and following trends in particular, and have done very well in recent years. The only issue is that the classic range is very stiff, and hard to break in.
"I'm always trying to promote Goodyear-welted shoes, but it's not easy when someone has just tried Meermin, and thinks all proper shoes are that hard. Especially compared to other Spanish or Italian shoes, which are also a bit softer than the English."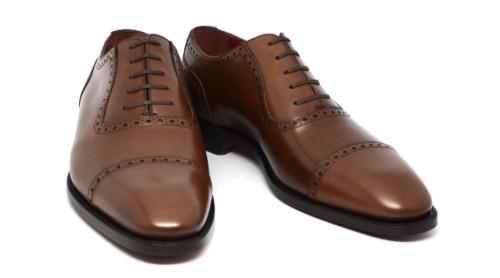 North America: Spier & MacKay, Allen Edmonds, Cobbler Union, John Doe
€220, €349, €349, €140
The US has several brands that fit into this discussion - some old, some new.
Allen Edmonds is perhaps most similar to Loake or Barker. "They're a solid make with a little paid for the brand, and decent value in the States - though not elsewhere, where duties make them much more expensive.
"The quality control isn't quite as good as the English as well."
Cobbler Union (above) is a newer brand, and more similar to TLB or Carmina, while Spier & MacKay is a clothing brand with a line of shoes at €220 which is decent for the price. The former is made in Spain, the latter in Portugal.
"After that in the US you get down into much cheaper brands, like John Doe which are made in Mexico. But they belong in a different category, a quality level down."
France, Germany, Italy: Loding, Orban's, Velasca, Shoepassion
€160, €160, €200, €250
France doesn't have the shoemaking tradition of the UK, Spain or Italy, and its brands like Loding or Orban's are all made in Spain and Portugal.
Orban's (above) is a brand started by Marcos Fernandez, who also started Septieme Largeur and other brands in France. They're perhaps most similar to Skolyx, in being a very simple make but with good materials.
Velasca is an Italian brand that has become popular (they opened on Chiltern Street recently) as has German brand Shoepassion (which makes in Spain). "Those two are quite similar, in that they both have pretty large marketing budgets, run their own retail, and have ridden the wave of classic menswear in the past few years. They're both very big brands now."
Velasca uses a Blake/Rapid construction, so not Goodyear welted - but remember Blake/Rapid is more similar to Goodyear than it is to normal Blake. The only major disadvantage compared to Goodyear is that the stitches come through on the inside of the shoe.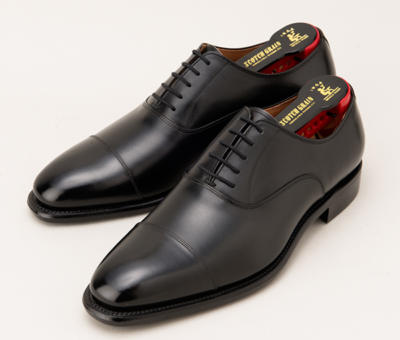 Japan: Scotch Grain, Otsuka, Miyagi Kogyo, Oriental
Japan is the biggest market in Asia for dress shoe brands, but a lot of the cheaper shoes (below €200) are made elsewhere in Asia and just finished at home (similar to Italy).
The level above that is made in Japan, and includes brands like Scotch Grain (above) and Otsuka, with brands like Miyagi Kogyo and Oriental on a level above that. Scotch Grain is particularly big and has its own production and stores, as well as being in department stores.
The problem with the Japanese brands is they're rarely available outside the country. That may change in the future though, with the higher-end ones like Miyagi Kogyo trying to make it abroad.
Asia: Cnes, Bridlen, Fugashin
€240, €250, €240
It's other Asian brands that are likely to become known in the West first, though.
Cnes (above), for example, has been exhibiting in various fairs around Europe, looking for retailers, and is very nicely made, with a bevelled waist and otherwise refined make. "Cnes also has great hand-welted shoes too, about €350 I believe, which look a lot more expensive."
Fugashin is similar: the two are competitors in Vietnam.
In India there is Bridlen (below), which makes a very solid, classic-looking shoe. "They're not as refined as the other Asian brands, but stand out for making Goodyear in the old-school way, stitching directly to the insole." So, rather than the gemming method that most modern Goodyear shoes have, where a canvas ribbing is used instead.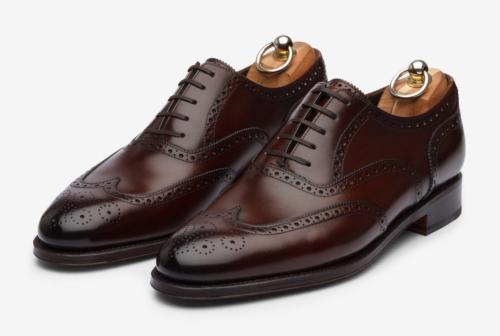 In general, I think this breakdown demonstrates that you still largely get what you pay for with shoes. The big differentiating factor is not business model, but location of manufacture. You pay less for a Spanish shoe, and still less for a Vietnamese one.
Below that, there are smaller differences created by new entrants to the market. As Carmina did when it first became popular, and as TLB Artista (below) is perhaps doing now. The question there is how long such value lasts, when the company grows or takes on new costs.
Jesper concludes by saying: "You can't expect to get a really premium shoe for an entry-level price, and you shouldn't get too excited at places that promise that.
"But at the same time, I do think you get better value now for a €200 shoe than you did 10 years ago, despite inflation, because there's so much more competition.
"And all the time there are new makers trying to offer quality for a little less, for a saving of €50 perhaps - or trying to up their quality at the same price. It's a good time to be a consumer in this area."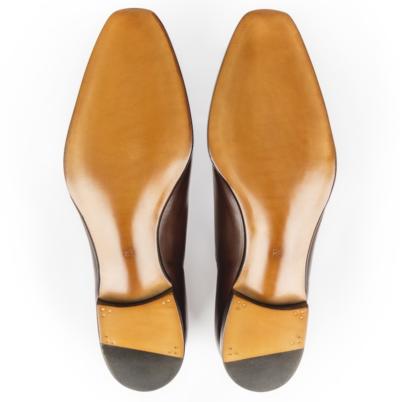 Jesper's site is shoegazing.com. I'd highly recommend it for more detail all of these brands, particularly on the technical side. In particular, if you're interested in this price bracket, check out his buyer's guide here.
*Although I trust Jesper's impartiality, it needs to be stated that he now works for Skolyx, which has its own shoe brand and sells other shoes. He was also involved in the development of the TLB Artista range, so there is a financial relationship with all of those brands.