The English Country House Look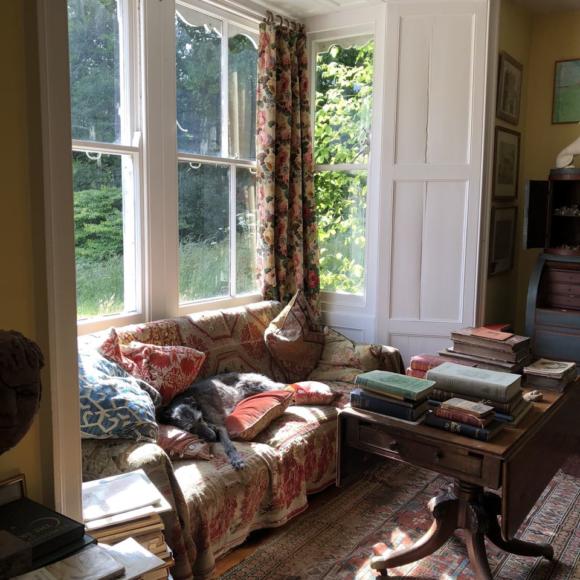 I like the way my tattered old baseball cap makes an overcoat look, not just look less formal, but more human. I like the varied hues of my old Oundles not just because they're beautiful, but because they speak of use, of life. They counter any impression that the clothes are striving – unlike, perhaps, an oversized watch or a conspicuously branded sweater.
There is a term for this attitude which I've heard before, and draws parallels with interior decoration: The English Country House Look. It's not an area I know much about, however, so I asked someone that does, Bruce Boyer, to write something on it for us.
I hope you enjoy it, and find some reflection in your own style.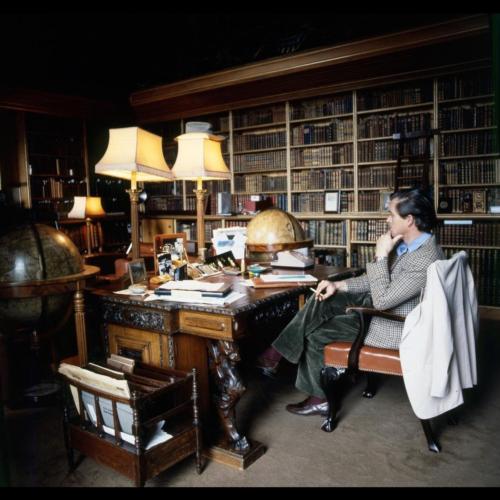 By G. Bruce Boyer
The English Country House Look is a form of what we might call 'invented history', i.e. an attempt to step back from fashion trends – which as we all know move faster every day – and adopt items of décor which carry the cachet of history, a patina of validity that cannot easily be copied.
The patched Lobb brogues and threadbare Barbour jacket worn by Prince Charles, the elbow patches or leather reinforced cuffs on an old tweed jacket, the turned collar on an ancient Burberry all speak to a personal heritage beyond the abilities of ready cash.
It's The Old Money Look – called Vieille France and Eastern Establishment Elite in its international influence. An outlook on clothing and decoration in general that is unabashedly copied in things like purposefully distressed jeans, which cost the world but blatantly signal they come from a land far from Authenticity.
Recent appreciation of the style also explains the sharp rise in vintage shops selling old military gear, sports uniforms, denim ranch jackets, work clothes and the rest of it. Is this a sign that we feel fashion cycles are now completely out of control? I leave that to the sociologists.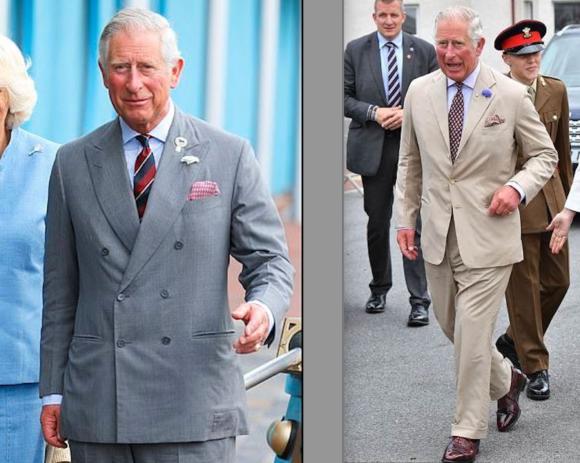 The other day I was reading an advanced copy of W. David Marx's new book Status and Culture, which I can tell you is a brilliant exploration of how social ranking creates our taste and identity, not to mention our art and fashion. In it I came across this pregnant observation:
"Similar to how status value derives from its symbolic associations with high status individuals and groups, historical value is derived from positive symbolic associations with the past… Old Money's preference for patina can provide cachet [in which] historical value is a hedge against social risk."
Interesting, no? And it hits the nail of the English Country House Look right on the head. Fashions in architecture and art, cooking and clothing, interior design and everything else we see around us come and go, but the ECHL has proved to be one of the better hedges against the slings and arrows of outrageous fashion. Not to mention that it seems to have a built-in ideology of sustainability, which accords with one of our more pressing dilemmas.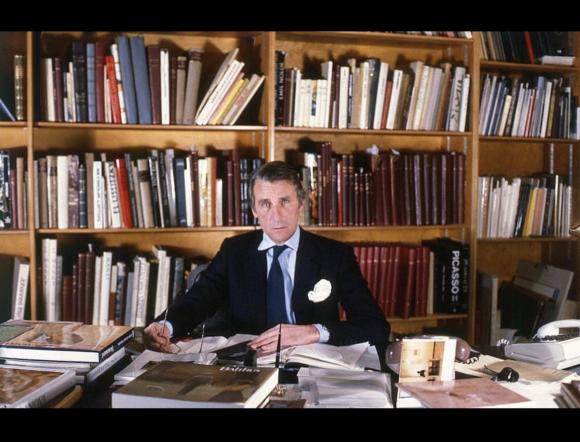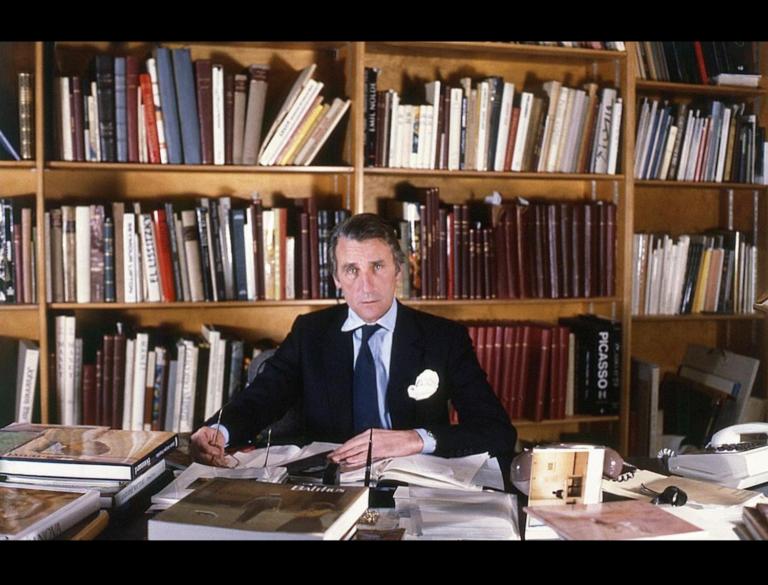 The English country house of myth, National Trust, and private possession arose slowly between 1500 and 1650, and historically served as the connecting link between the medieval fortified castle and the stately homes of the 18th and 19th centuries.
It is this history that made the style originally and uniquely English. The concept of a large family dwelling – the rise of domestic architecture – grew slowly over the years as the architectural structure, landscape, and interior design were passed along from one generation to the next.
As a result the style lacked a particular period focus, and simply accrued a motley conglomeration of furniture mixed together in an eclectic array, where the governing principle seemed to be based on comfort and individual eccentricity, rather than any overlying orchestrated aesthetic.
This slow accretion produced what decorator Mark Hampton liked to call the "undecorated decorated look". The elegantly understated, slightly tattered aesthetic we've seen so often these past few years under the banner of Heritage or Vintage Chic.
It's a look designed to send the message that taste only changes in its self-refinement. Unlike fashion, which changes seasonally and gives little rest and only momentary pleasure to those who follow it.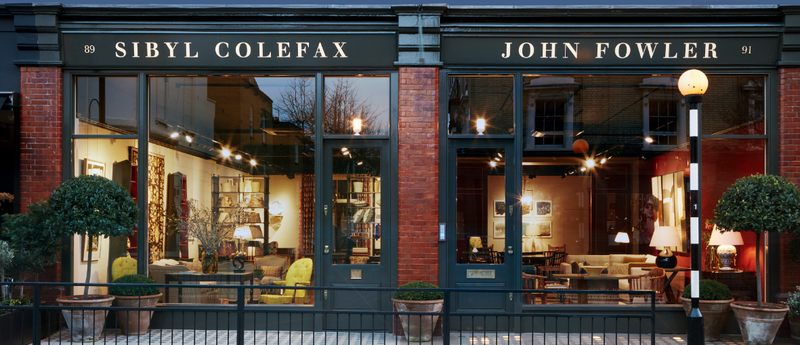 The 20th Century history of the ECHL is wedded to a handful of eminent designers: Syrie Maugham, Sibyl Colefax and John Fowler, and Nancy Lancaster in the early years; Ralph Lauren, Charlotte Moss; and a host of others a bit later with a thirst for antiques, pale pink silk drapery, pickled beechwood Regency chairs, Chinese wallpaper, seaweed- and tea-stained chintz, hand-painted lampshades, faded lilac-colored toile, mossy green Brussels or Wilton carpets and fine white muslin, not to mention hunt prints, blue-and-white export ginger jars, Stratfordshire plaster dogs, pale biscuit-colored paneling, and the cracked leather Chesterfield sofas which comprise the essential equipment in the style manual.
Formal arrangement is abandoned in favour of what Cecil Beaton called a "healthy disregard for the sanctity of important pieces". The ECHL designers can be characterised as mixing ordinary and fine design to create an effect of unpretentiousness, which quickly registered as the hallmark of supreme self-confidence. In the words of British interior designer Chester Jones, these designers "liked the ease and comfort that comes from a degree of informality. Rooms should look as if they have been used and enjoyed and therefore carry the patina of life".
This is the key. For much as the look has been repackaged and downgraded over the years, it only feels genuine when it has been lived in and worn down, the thread-bare carpet revealing exactly where the master of the house sits to have his coffee every morning.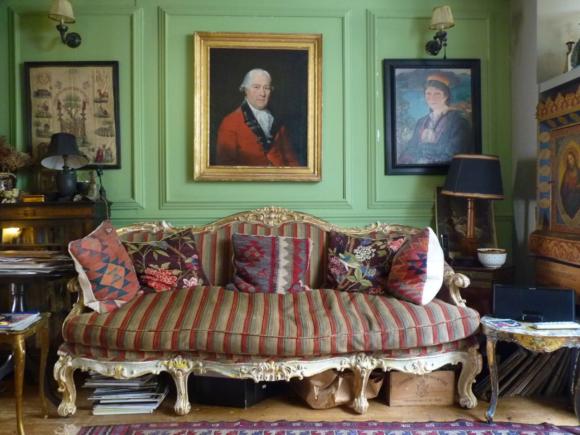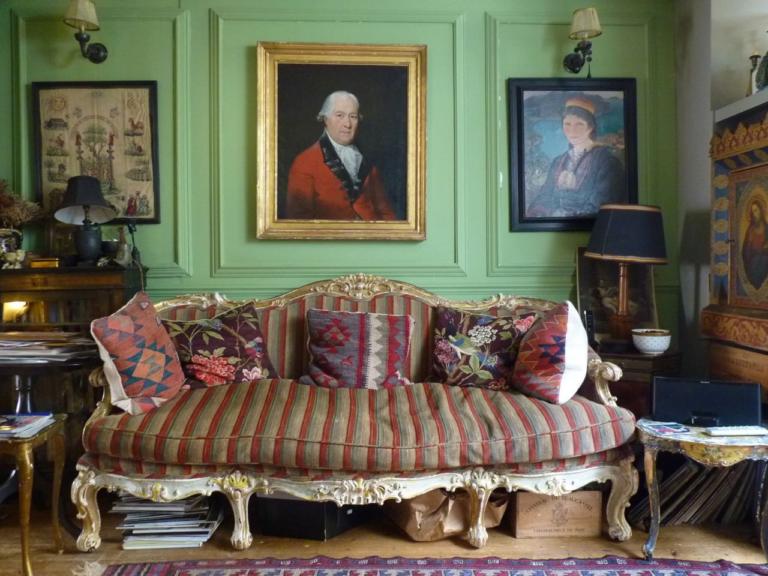 All of this applies equally to personal adornment. Fashion itself is usually the boldest of statements, subtlety not its goal or interest. But the ECHL should be subtlety itself: at its best when the elbow patches on the genuine Harris Tweed are genuine, when the highest quality clothing also has that patina of life.
Nancy Mitford's famous dictum that "all nice rooms are a bit shabby" explains the goal of appearing without the suspicion of calculation. The flaunting of newness – new designer labels, new colours, snappy new patterns, new anything really – gives the opposite impression, of insecurity and a desperation of racing with the pack.
The haphazard nature of the ECHL is then reflected in the way clothes are put together. Eccentricity within reason – i.e., tempered by wit and a sense of irony – strikes us as refreshingly individualistic. Purple socks worn with an ancient green tweed suit sends a nice message of too cool to care. Mixing town and country – a smart flannel city suit with a dilapidated hunting jacket, or the old olive-drab canvas bag which serves as a briefcase – gives the impression of not being overly hidebound and conformist.
These little ploys, these gestures are meant to suggest a certain strength carelessly held back, a confidence that while Fashion can be bought by anyone with the money to afford it – after all, Fashion is the art of making clothes that are meant to be worn as though they are objects in themselves – style must be earned with hard-won experience.
This is not, by the way, an aspect of retro fashion, an approach which raises its head regularly, perhaps cyclically when a generation revives the past more as costume and for amusement than for any sense of authenticity.
As David Marx points out, retro fashion is a conscious fascination with period stylisation, and almost always devolves into camp and parody.
Finally, it's not individual items of the wardrobe that make the statement. The key to style is not to be found in technical aspects and items, but in the mannerisms that invoke the personality. It's attitude that proclaims the triumph of elegance over rule and order.
This isn't a moral position so much as an awareness that we need courage to face the vagaries of life with a bit of panache and individual dignity, that sentimentality can be a great humanising force in our mundane lives, and that modest charm and wit, far from being frivolous, can be the weapons to insure psychic health in difficult times. After all, happiness isn't a destination, is it, it's the way you travel.