Our next talk – with Edward Sexton on December 12th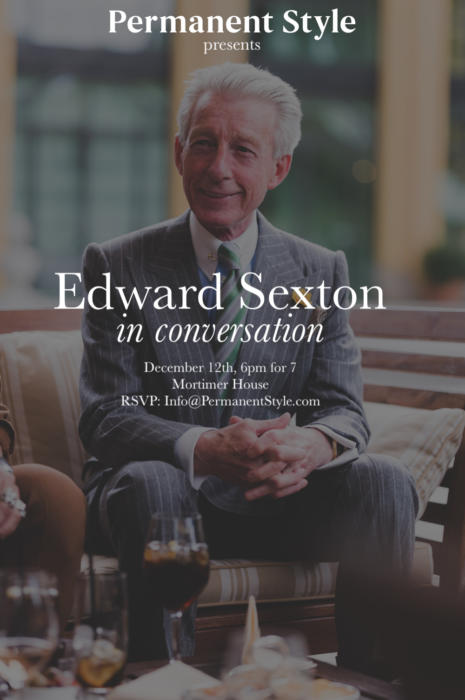 These talks - well, interviews - at Mortimer House seem to be going down really well.
We've done two now, with Tony Sylvester and Ethan Newton, and the film of Ethan's interview will be up on Monday. There are some really interesting points in it and some fun moments.
Today's post is to announce that the next event will be on December 12th, with the tailoring legend that is Edward Sexton.
I've chatted to Edward many times over the years, but we've never done a formal interview or delved into his long history of bespoke. We did the Tailoring Symposium (pictured above and below) which was fun, but nothing one on one.
As per usual, please RSVP if you would like to attend - email [email protected]. Last time we hit capacity so it's worth getting in early.
Thanks everyone. Look forward to seeing you there