Cleverley is having a last-minute sale on Wednesday, selling off bespoke shoes that weren't picked up, were made in the wrong colour or for whatever other reason (other than quality) were never sold.



There are 25 models available, in a good range of sizes. The models shown here are size 10, 8.5, 9.5 and 7, from top to bottom. They range in price from £500 to £1000 depending on the material, down from £2800 to £4800.
Readers will remember that I bought a pair in such a sale a few years ago, and they have done me proud. The sale will last one day, 8am to 9pm on Wednesday, December 18th. Good luck.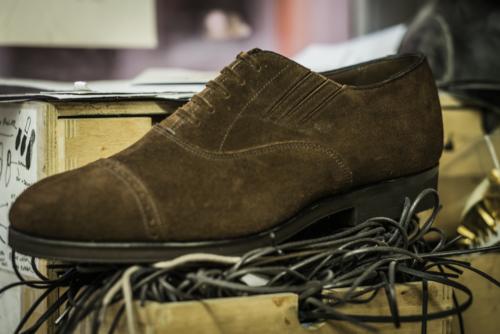 Photos: Luke Carby