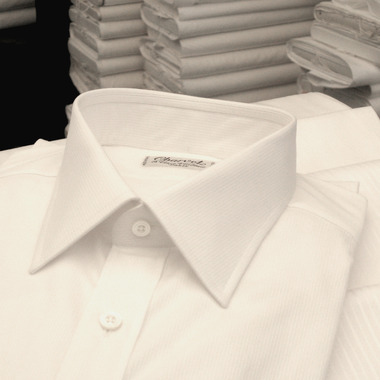 This past weekend I had two articles published that readers might appreciate.
In How to Spend It, the latest installment of my 'Inside Track' column looked at the cloth development process at Charvet, with an interview with the lovely Jean-Claude Colban. Read it to find out about trends in whites and blind dyers in Aleppo. A full version of the interview will be published on the blog on Boxing Day.
And in the Financial Times, I was asked to write about the variation in shirts for black tie. It's a crying shame that so many men wear plain shirts with their tuxes these days, without a stud or pleat in sight. The column won't teach much to regular readers of this blog, but they will learn how Karl Lagerfeld commissions his new shirt designs from Hilditch & Key in Paris.