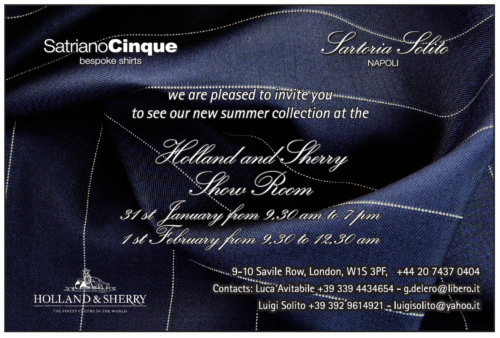 [NOTE: Luca Avitabile, the cutter for men's shirts at Satriano Cinque that I use, has split from the company and set up on his own. I recommend contacting him for any inquiries, at [email protected]]
For those with an interest in Neapolitan tailoring, shirtmaker Satriano Cinque and tailor Solito (Luca and Luigi) will be back in their usual room at Holland & Sherry on Savile Row at the end of the month. They will be there on Friday 31st January all day, and Saturday 1st February in the morning.
Luigi Solito is also carrying a nice range of silk/wool scarves, pictured below.