Last week a friend in the industry asked me what aspect of writing Permanent Style I like the most. It is always, easily, discovering a new tailor, cloth or product that is different and inspiring.
That journey from discovering something new, to seeing it in person, to wearing it and then writing about it, is exhilarating - and something I think every engaged consumer can identify with.
Which is why this feature is such a pleasure to write.
All the pieces in this second instalment of our annual Spring/Summer feature are new, and most of them I have bought and worn myself.
Hopefully the enthusiasm comes across, as well as some practical advice that you wouldn't necessarily get from the brands' websites.
I should say that last year's Summer Top 10 is here - and as with much of classic menswear, most of the pieces are still available.
We have moved it to May and labelled it Spring/Summer because last time too many of the things were low on stock by June. Given the topsy-turvy world of fashion, some of these have been in shops since February.
I'll also add that as with everything on Permanent Style, there is nothing commercial about this list. No one can pay to appear, or to influence it in any way, unlike the majority of other magazines and sites. I also purposefully exclude our own collaborations.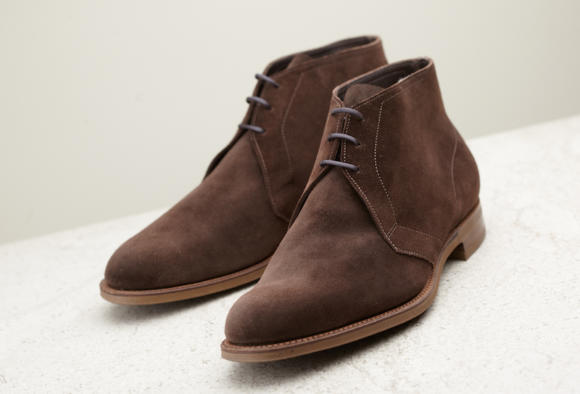 1 Edward Green 'Shanklin' desert boot
£740
My first pick is the Shanklin from Edward Green, an unlined desert boot on their 202 last. I bought a pair (in mushroom suede) at the tail end of last summer and wore them constantly - and they're now available again.
The suede of the Shanklin is soft and makes the boot very comfortable, yet it is still quite dressy: although the 202 is fairly round, it's still slim compared to most desert boots. That means it works with tailored trousers, or a cotton suit.
The colour I have, mushroom suede, is great with denim and casual trousers, but mocha (brown, above) would have been more versatile. I would have gone with that if I didn't already have my Saint Crispin's boots.
I know it feels very English to have a boot as your first recommendation for summer (though the Shanklins are rather comfortable in the heat...), so I'll add that the Castaner 'Pablo' is also my favourite espadrille.
It has a really light rubber sole that stops the rope underneath wearing down, while also retaining some of that crunchy espadrille feeling. Too many brands use a thicker, harder sole that removes any point in having the coiled rope underneath.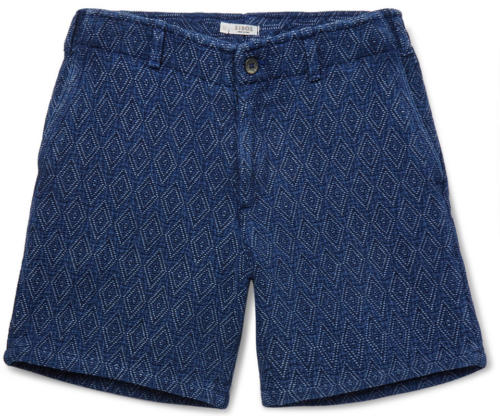 £195
Good-fitting shorts are hard to find (a gap I hope ours will fill when they come out in a month or so). But equally rare is a short that has some personality to it, without going super-bright or covered in lobsters.
These Eidos 'Morgan' model shorts do that nicely, with the indigo dyeing and sashiko stitching combining to make a subtle but distinctive design.
Note that they are a heavy cotton, however, and feel substantial on. That's not something that necessarily comes across online.
Other shorts I have tried and like are these from Ralph Lauren - side adjustors, pleats, and a sugary blue that would work well with white or navy - and Luca Faloni's new cotton/linen shorts.
The latter are a little too long for me (just below the knee) and I find the drawstring inside a little fiddly, but that does make the waistband clean, the material is great and the single, brown-horn button makes a nice focus point.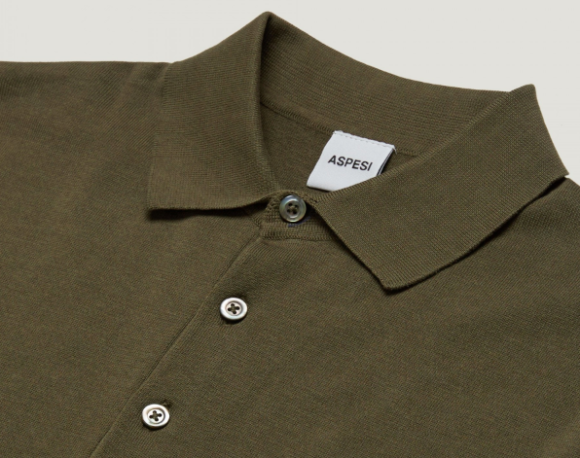 3 Aspesi fully fashioned polo shirt
£140
I mentioned these polo shirts in my piece on travelling to India recently, and have since bought the pink to add to the green.
Pink won't be an easy colour against pale skin, but it looks great with lots of colours, so building up a tan will be worth it.
The polo is relatively slim in cut, and looks dressier by virtue of being fully fashioned. (That basically means it's made like a sweater, rather than 'cut and sew' like a regular polo shirt.)
It needs to be washed cold and on a delicate cycle as a result - which can be a pain - but looks much smarter than a regular polo.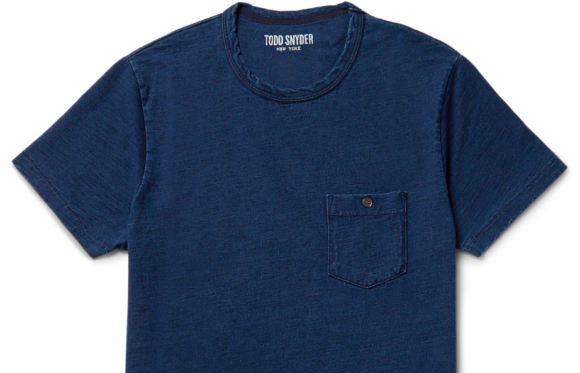 £80
I wouldn't normally buy from a brand like Todd Snyder, but designer brands are often a good source of slim-fitting T-shirts.
I've also wanted an indigo-dyed T-shirt for a while (shamelessly copying one that Jamie has) to wear very much as outerwear, rather than underwear as most of my T-shirts are. The breast pocket on this model is also small and subtler than most.
On the subject of T-shirts, I've been wearing a Hamilton & Hare tubular-knit T-shirt recently under knitwear, and have found it the most comfortable I've ever had.
The tubular knit means there are no side seams, and the resulting stretchiness also means I find it stays tucked in better than pretty much any other shirt. It's underwear rather than outerwear for me, but others will wear it as both.
5 Anglo-Italian cotton safari jacket
£420
Jake and Alex are doing many nice little things up in Marylebone, but perhaps one of the most unusual in sartorial terms is their cotton safari jacket.
Where most brands are producing safari jackets that mimic tailoring in their details and sharp lines, Anglo-Italian have done the opposite. Their safari jacket is lightweight and sloppy, and garment-dyed to make it look much-loved and worn-in.
It's more suited to jeans and a polo than a dress shirt, but it makes a refreshing change to all the other models out there. (The Anglo-Italian smock is similar, just with fewer, more workwear-like details.)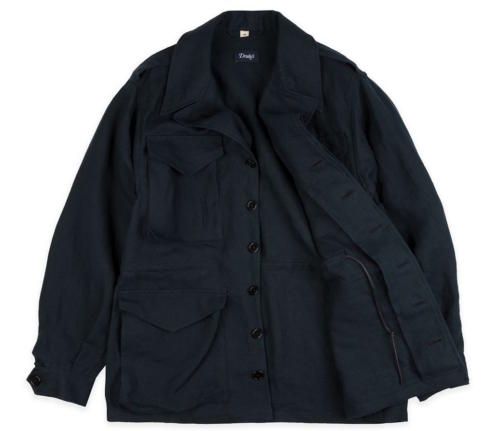 £495
This was probably a bit of a no-brainer for Drake's - take their successful version of a waxed field jacket and make it in linen for the summer. The result, though, is even better than I expected.
Again, like the Anglo-Italian example, it's different to the standard linen field jacket/overshirt, as its length, epaulettes and slanted pockets give it a more rugged, motorcycle feel. Also very helpful it comes in navy as well as green.
Elsewhere at Drake's I would recommend the ready-made linen trousers, but I notice I did that last year in this feature. That recommendation stands, however, and there are new colours (tan, brown, olive, navy).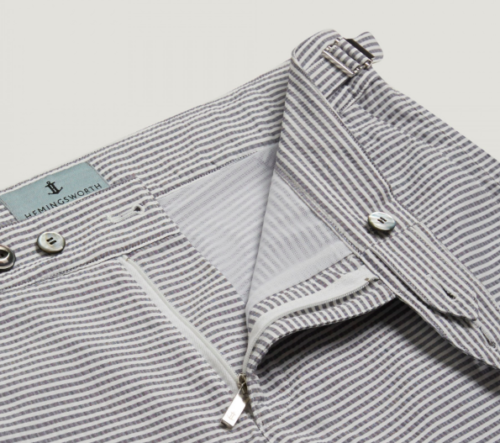 7 Hemingsworth swimming shorts
£185
Swimming shorts made with tailoring details seem rather familiar now - ever since Orlebar Brown first raised the game.
These, however, from English brand Hemingsworth and stocked at Trunk, take things a step further.
There are no less than three mother-of-pearl buttons fastening the waist band at the front, one on a small front pocket, and another on the back. That waistband is delicately pointed, and the material itself feels lovely (yet apparently dries quickly).
The only thing I'd change in the design is the side tabs, which pull on elastic at the back, rather than cynching the waistband. This is the same as Daks adjustors, and it does make for a cleaner look - but I found it didn't keep the short tightened.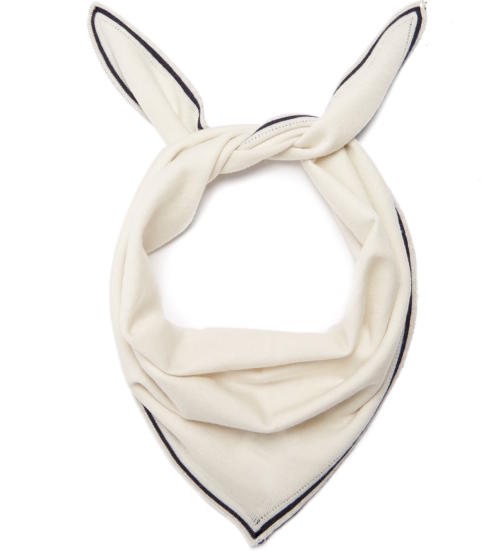 £150
This is a small thing, among all the other big, bright and bold pieces in Connolly's Spring/Summer collection, but I really like the merino neckerchiefs.
This is chiefly because the merino is woven as a jersey, which gives them great stretch and greater comfort at the neck. Also comes in navy.
I also love Connolly's Sea Bag, which is now in a new mushroom-coloured nubuck. It's capacious, yet just small enough to look like a day bag rather than a weekender. And the leather feels amazing.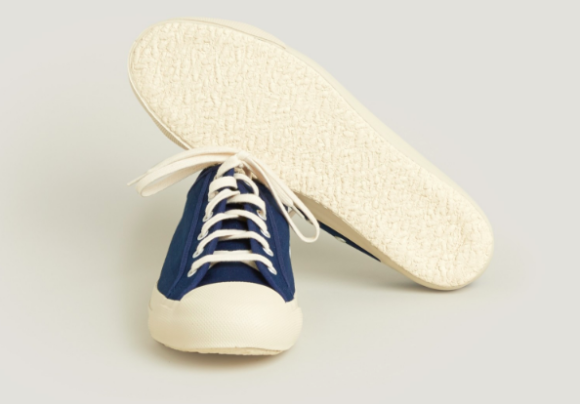 £145
My trainer of the summer so far, having worn them around India for two weeks on a recent trip.
As mentioned then, the design is understated yet unusual, with a double layer of rubber around the toe. The hard-wearing canvas is a natural, flecked cream (or an indigo-dyed blue that fades nicely). They have no form of external logo or branding. And they're very comfortable despite just having a cork inner sole.
For shorts and a polo shirt, or dressing down something smarter like linen trousers.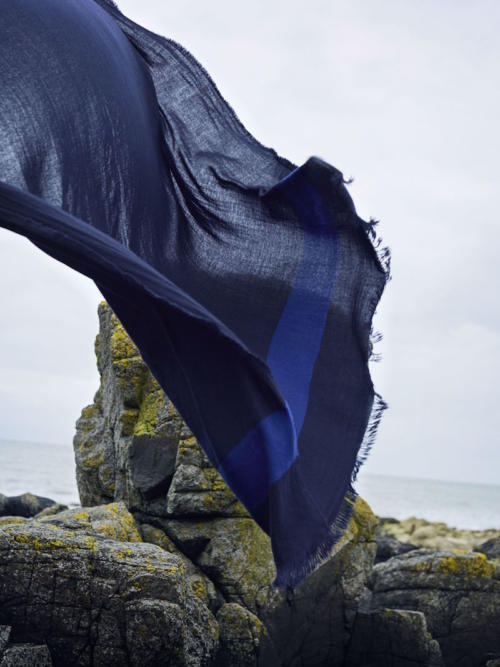 £445
We'll end with something that could equally appear in an Autumn piece, just as we began with the desert boots.
I often pack a lightweight blanket when I travel, and indeed when I'm just out for the day around town on a warm day. It's great to put around the shoulders inside, or when the evening gets cool.
A reader actually commented the other day that he found it hard to know what to wear when the weather changes so much during the day - as it often does in Britain during the Spring. My answers would be layering, and a lightweight shawl or blanket.
I recently bought this Begg & Co one - navy with a single stripe of blue. I've had another in a biscuity colour that I bought at their factory shop years ago, and while it was lovely, I didn't find it that versatile. Navy should solve that.
Roll on Summer.