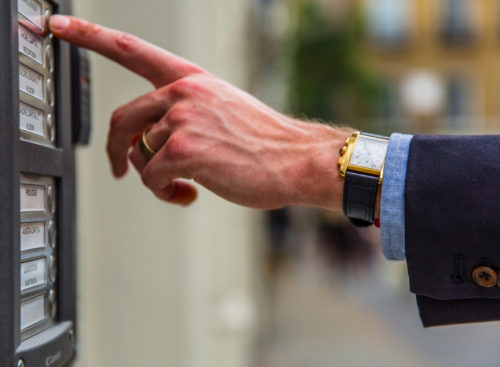 A watch is your greatest investment piece. You may wear it every day of your life. It can enhance every outfit you ever wear (except black tie and beachwear, perhaps). It is worth saving up for more than anything. But that doesn't mean it has to be expensive.
The key to buying a good watch is to understand what you get for your money: brand, movement, design, re-sell or precious metal. Select the things you want to pay for, then find a watch that matches.

1. Know the movements
Watches are largely quartz, manual or automatic. A quartz watch uses a battery, and therefore has a much simpler movement. But that's not necessarily bad. Cartier watches were always largely quartz movements – because their emphasis was on the watch as a piece of jewellery.
An automatic movement is the one wound by the movement of your wrist. The vast majority of high-end watches are automatic, but that can be annoying: you have to wear it every day, wind it each time you put it on, or keep it wound in a watch-winder.
A manual movement is the old-fashioned option, winding the spring using the crown. Many prefer that for an occasional watch. Despite its simplicity, however, it is sometimes more expensive than an automatic.
Then there are all the other complications: chronographs, calendars, tourbillons etc. They are beautiful pieces of engineering, but usually you pay through the nose for it. Unless you have bottomless pockets, or really value that craftsmanship, stick to a simple chronograph at most.


2. Choosing metals and design
Most watches are steel or gold. If you're going to invest in a dress watch, it should probably be gold – rose or yellow, or, if you're really fussy about your metals, white gold/platinum. There are some cheaper watches out there that I love the design of – Junghans x Max Bill, for example, or the UniformWares 302 series (both shown above) – but they are largely quartz movements and steel cases*.
Sports watches are another matter. Most look best in steel, though whether they go with more formal outfits is a style question (to be addressed in another post). Certainly, a man could look well-dressed his whole life with a collection that comprised a good dress watch and a good sports watch.
Design is most people's biggest priority in buying a watch, and rightly so. It's a good reason to stick with classic designs such as Cartier Tanks, JLC Reversos or Omega Speedmasters. Your watch has to last decades after all – you can't change your mind in five years, or the investment angle goes out the window.
Yet it's also important to stick to your own tastes. (I've never seen a Patek I liked.) Confidence in those tastes will come with time.
*The Junghans is automatic, however, and UniformWares is planning on upping its watch range later this year on both fronts, so watch out for it.


3. Changing the strap
An obvious way to add variation, but one few people do. A canvas NATO strap is a nice change of pace on a sports watch, or a Milanese mesh (as on the Junghans above).
On a dress watch, try a good supplier of straps and see if they can make both your old and new one interchangeable. I did this last year with Jean Rousseau in London, and my Cartier Chronoflex now has tan-calf and navy-crocodile options (pictured top).


4. Buying second hand
Unless you value that retail hit of walking into a swanky watch store, second-hand watches can be a good option. You'll generally save 20%-30%, with no damage to quality or longevity (you can get it serviced any time anyway).
This will also give you a good idea of the re-sell value of the watch – perhaps 30% less than what you paid for it. The biggest downside is that the range is often limited to these popular resell items: a look of Omegas, a look of Rolexes, and a smattering of Cartier.
More at a later date on my watch collection, and the propriety of watches with different aspects of dress
Picture: The Rake/Luke Carby