Following my first post in this series, on buying value in a watch, here are a few pictures of my own watches. A few readers have asked for details of what I wear myself, and these will be useful reference points for the last installment, on watches and style.
These watches were all bought second-hand, represent my favourite styles across the gamut of wristwear, and form a highly versatile collection – from formal to casual, black shoes to brown.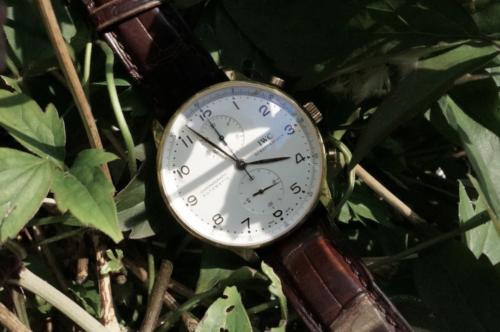 Top: Jaeger LeCoultre yellow-gold Reverso, manual.
Next: IWC Portuguese rose-gold chronograph, automatic
Below: Cartier yellow-gold Tank Francaise chronograph, quartz; steel 1966 Rolex GMT, automatic.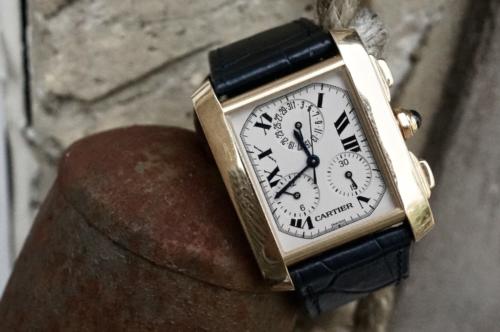 The IWC was my first purchase and my first love. It is still my favourite watch and perhaps the most beautiful thing I own.
The JLC feels like the dressiest of watches, given its slimness and simplicity, while the Cartier is the watch I most often travel with – particularly given it has two straps, tan and navy (made for it by Jean Rousseau).
The Rolex is a classic but given much greater character by its age – the original watch strap, the marks on the second hand and the lovely fading of the dial in particular.