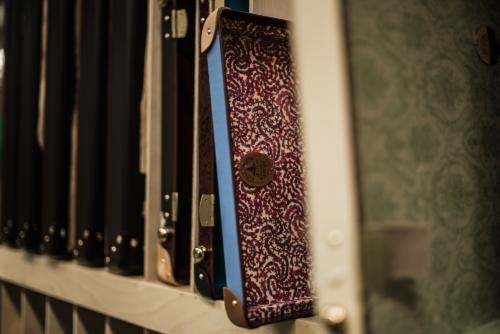 One of the most interesting things about visiting Globe-Trotter recently was learning how the company has evolved. Like most British brands, although old, its history is a chequered one – which is all the more reason to celebrate its current stability.
Globe-Trotter was most recently acquired by Jeff Vaughan in 2001. He has been in the industry for a long time: back in 1988 he was the chairman of the British Luggage Association, which at the time had 21 factories among its members. Today there is only one.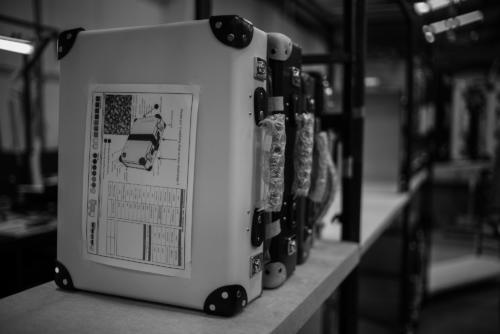 Jeff used to be a licensee for Globe-Trotter, selling the product around the world – particularly in Japan. When the company was in trouble, he didn't want to lose his best supplier, and ended up buying the factory. Jeff's biggest client – the Japanese distributor – later agreed a cross-ownership structure with Globe-Trotter, with both taking stakes in each others' companies.
That relationship explains part of the brand's popularity in Japan. It was also sold alongside Japanese-owned Mackintosh for several years, under a Vulcanised brand, given the products' sharing of that process. That structure has been good for Globe-Trotter, which has grown from 16 workers to over 100. (It's a big generalisation, but it's hard not to wish that more British brands were being acquired by Japanese companies, rather than Chinese.)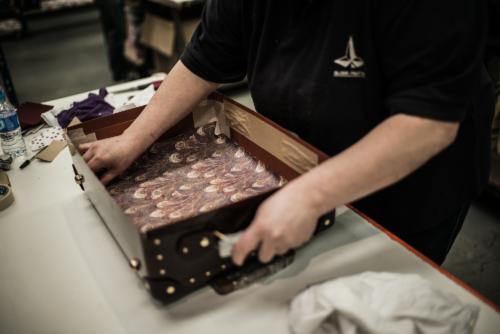 Globe-Trotter is opening its first big, flagship store on Albermarle Street in London on 22 May. The most noticeable changes from previous stores will be the leather range (of which more in another post) and the space dedicated to bespoke. Bespoke cases have been popular in Japan for a long time. At the biannual bespoke evenings in Tokyo, an average of 80 cases are ordered. But this will be the first time a store will have a big space permanently dedicated to it.
The process at the factory required to make so much bespoke was interesting. Jeff used time-and-motion studies to look how different aspects of the production operated, and swapped around teams from section to section to see how they compared. The resulting process is more efficient and allows the factory to swap easily between big runs – say twenty 30-inch cases – and small or bespoke orders. At the factory it is easy to see this in operation, with a wide variety of case-tops lined up waiting to be worked on.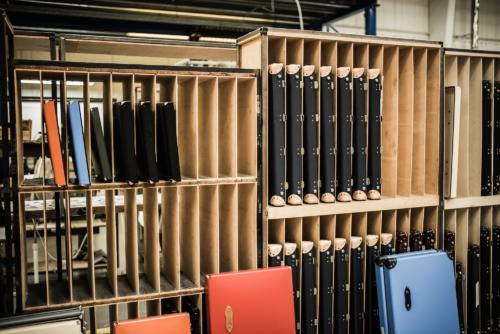 "I would call this handmade luggage," says Jeff. "It's not hand-sewn and in fact many of the processes aren't that different to how a case might be made in the Far East. But the difference is the lack of mass production. We have infinite flexibility and apply individual care to each case."
That may seem like so much spin, but I know what he means. It's not as easy to point to as a suit's paper pattern or a shoe's hand-sewn welt, but the lack of mass production is a significant differentiating factor.
Jeff has also refined several things about Globe-Trotter cases in the past 10 years, such as having wheels made specifically for them (rather than buying a standard design), improving the trolley handle so it is slimmer and subtler, and making the end handle the same as the side one – which is substantially stronger.
The ultimate aim is not to produce anything as slick and functional as a Rimowa, however. For Jeff, it is about refining the quality rather than changing the DNA. I like the line he uses often to describe the difference: "We're making a Ferrari, not a Lexus." Ferrari owners may be able to tell many stories about the impracticality of aspects of the cars; but they wouldn't swap them for a Lexus in a million years.