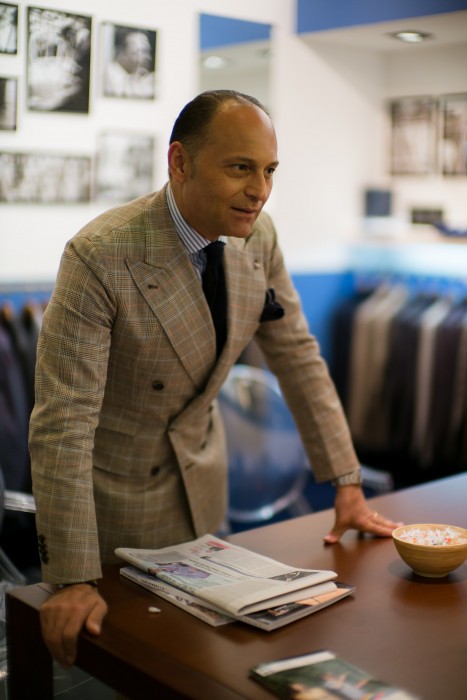 Orazio Luciano has an opportunity. It is expanding into the North American market at a time when Neapolitan tailoring is becoming increasingly popular, and other brands (most notably Kiton) are a fair bit more expensive.
Orazio Luciano does classic Neapolitan tailoring: soft construction, shirt shoulders, curved pockets and a flair for colour and pattern. Indeed, its desire to brand itself as such is obvious by its tag line: La Vera Sartoria Napolitana. Americans like comfortable clothing, and the market has become more casual more quickly than almost anywhere else. Soft suits could fit right in.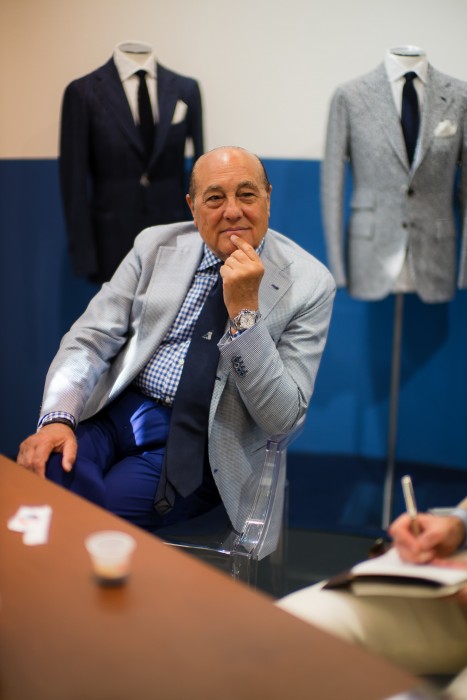 The make is extremely good. Hand finishing everywhere from the buttonholes to the double rows of edge stitching, plus parallel attention to detail inside. As you can see from the imagery here (taken at Pitti in June), the styles encompass a range from the conservative to the downright dandy. But like any collection many of the statement pieces – like the entirely unstructured white cotton suit shown below – are there to get people in to buy the navy suits.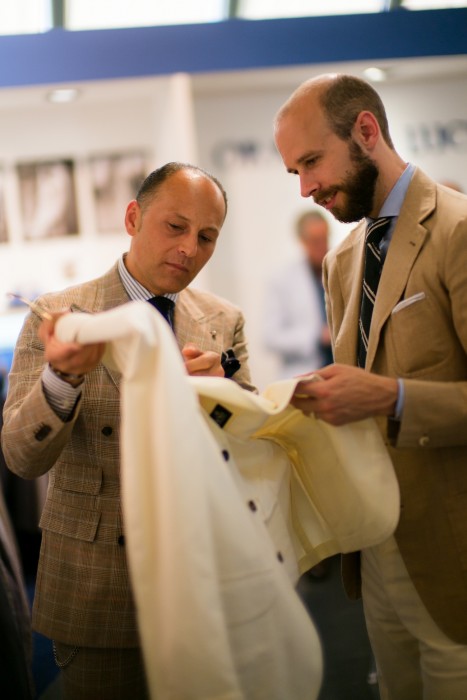 Orazio Luciano is stocked in Hong Kong and New York by The Armoury, in 5 Hazelton in Toronto, and in Artigiano in Miami. There are also outlets in Japan, China and – from November – Dubai.
A suit is €3500 and made to measure starts from €4500. There is bespoke as well, but it's not an immediate part of the expansion plan. There are too many existing bespoke customers and it's too hard to scale. At some point, Pino (the son, and now the driving force behind the company) wants to buy an atelier next to the current one, dedicated to bespoke. But until that happens, and he has more time to travel, bespoke will be limited.