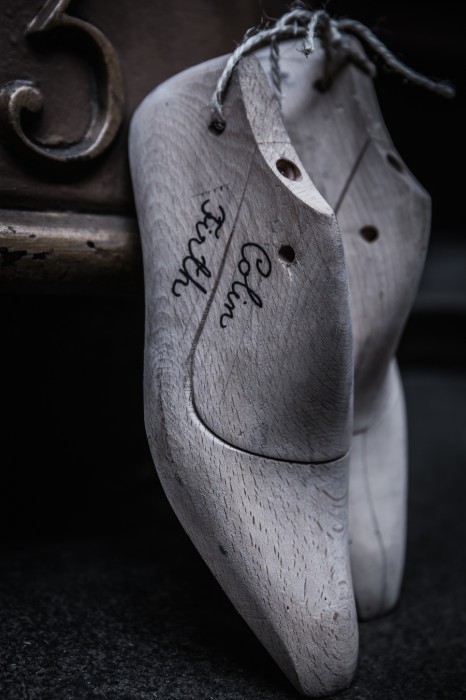 Kingsman: The Secret Service launches in the UK in February. There are several nice things about this. Sections of it are set in Huntsman, on Savile Row. The clothing is all supplied by British brands (and nearly all made in the UK): George Cleverley shoes, Turnbull & Asser shirts, Drake's ties, Swaine Adeney cases, Cutler & Gross glasses.
And it brings spy thrillers back to the kind of sharp, serious clothing we love. In fact, if there's one thing I like about it most, it is that the lead actors all had bespoke shoes (and largely suits) made. Film doesn't normally work to the timescales or budgets of bespoke clothing, but this time it did.


Pictured, some of the shoes made by Cleverley for the stars. And in the trailer below, you can see Colin Firth's in a moment a knife pops out of the toe. Apparently it is 'sick'. [If the trailer doesn't appear, try refreshing this page.]

There will be a branded 'Kingsman' range of clothing on Mr Porter from January, including designs from all those makers mentioned above. Look out for a Cleverley competition on its instagram account (@gjcleverley) that month too, to win tickets to the premier.