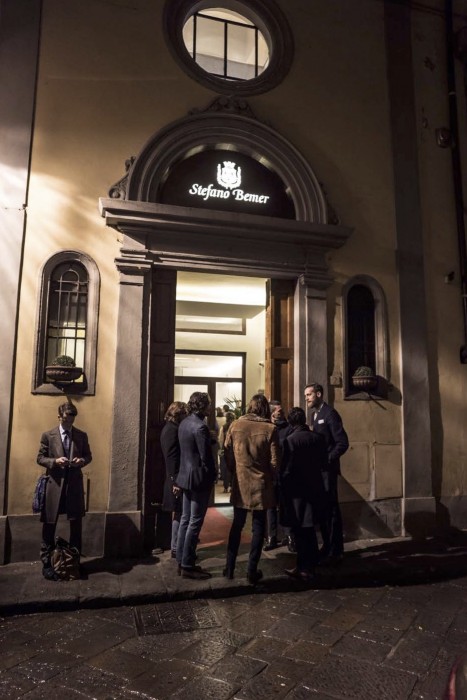 After the bespoke shoes symposium, it was off to the party at Villa Cora, just outside Florence. Sports cars were on hand to take participants from the Bemer workshop, above. (Though they got a little held up by Florentine traffic and people wanting to take photos…)
The party itself was most pleasurable, as mentioned in the first post, for bringing wonderful people together: tailors and shirtmakers, buyers and writers, many of whom had never met before.
Bespoke magazine had also held a photo shoot during the day using shoes from the makers featured at the symposium, various watches, and suits from Caraceni, Rubinacci, Cifonelli, Sciamat and others, which were on display.