I am in Paris tomorrow, and one of the highlights will be catching up with Jean-Claude Colban of shirtmakers Charvet.
A scholar and a gentleman, Jean-Claude is both one of the most knowledgeable people you will ever meet in the industry, and one of the most self-effacing.
At least it seems that way. Jean-Claude speaks so softly, with such modesty of tone, that it's easy to miss the occasional phrase such as 'but of course, we make the finest shirts in the world'. They slip in, almost unnoticed, and you find yourself nodding in agreement even if, as with me, you don't necessarily.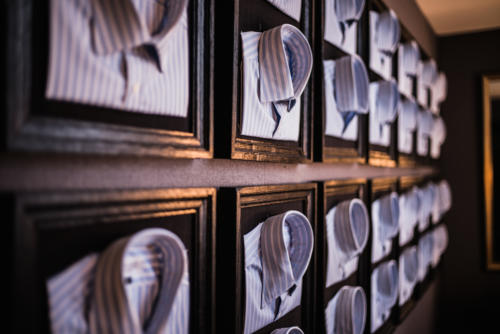 Jean-Claude has been my source of truth for matters relating to shirting cloth for several years now, and as such you will often find him quoted in The Rake, the Financial Times or How to Spend It. He will set us right on denim and chambray (the former, essentially a matter of indigo dye, but culturally a twill weave and certain weight and finish – the latter, merely a contrast in blue and white threads) as well as silks, cottons and cottons that feel like silks.
There are few places in the world I am so fond of, where the aesthetic is not actually, largely, to my taste. The ties are often too bright or have too much sheen; the velvet jackets and dressing gowns equally. There will always be something – travel slippers, or handkerchiefs – which will catch my eye, but really I go for the erudite, the eloquent Mr Colban.