The Sagan loafers are ready, from Baudoin & Lange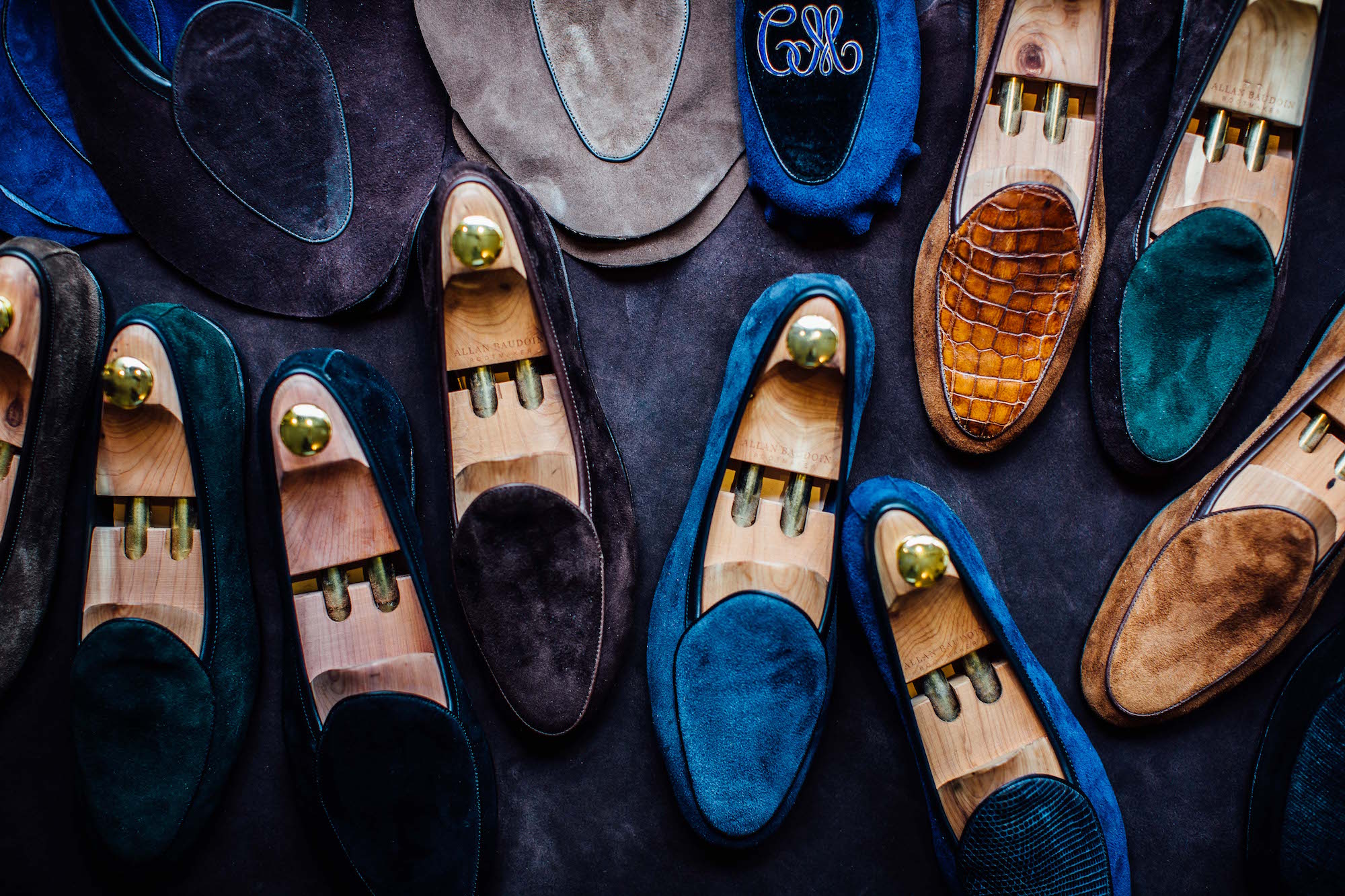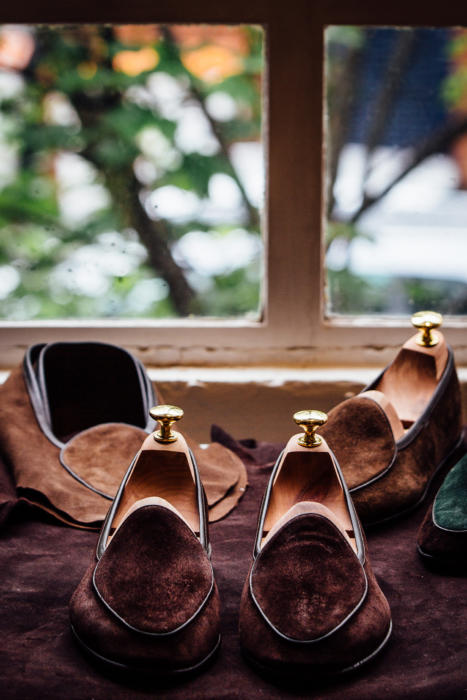 I promised on my original post that I would tell readers when these loafers were available to buy, and they now are.
The site www.baudoinandlange.com is up and running and you can now purchase, rather than just pre-order.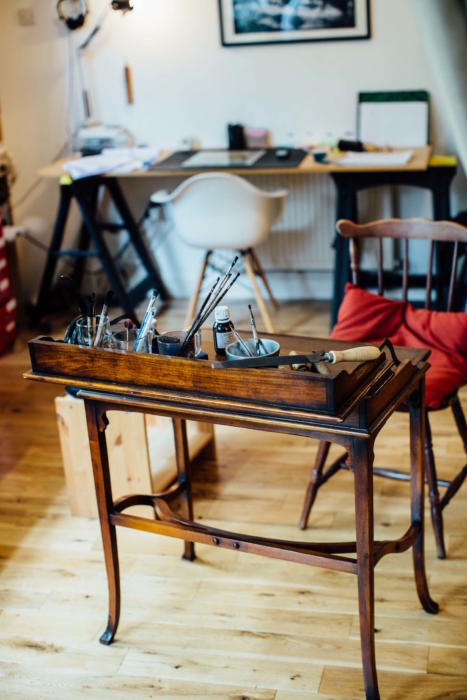 I thought I'd also use the opportunity to give a few more details about how Allan Baudoin and his team are making these Belgian loafers, in their studio in East London (above).
The team comprises: Kasim, pictured further below, who does all the lasting; a closer, Efi; a pattern maker who comes in when new patterns are required, Nik; and Allan himself, also pictured, who does all the clicking and finishing.
They work in a studio that's part of Allan's house in Dalston Junction - a loft-like warehouse conversion with nice high ceilings and big windows.
Having your studio actually part of your house is rarely a good idea, however, and they plan to move to a new location in the Haggerston area that could combine an office, workshop and showroom.
The first stage for a new pair is cutting (clicking) the leather for the uppers and the binding (shown above). The closer then stitches the upper together and folds the binding over the edges, with a hammer. And these finished uppers are hand-lasted with nails around the last and insole (shown below).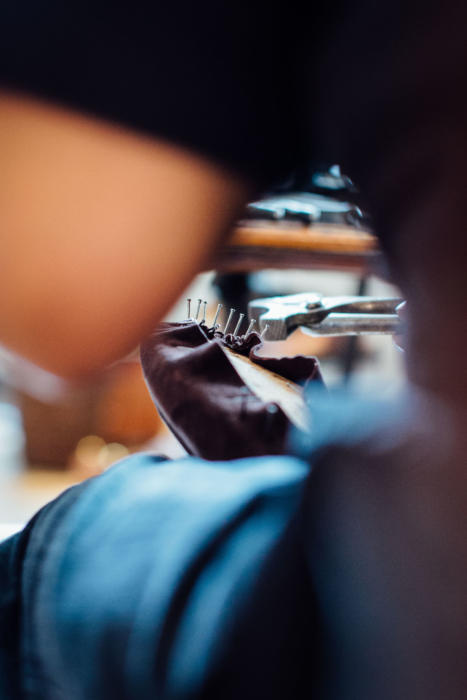 Lasting by hand is rarely done outside bespoke shoes, but Allan finds it helps to control the lambskin, given its softness. Also, to be fair, the team are currently using a lot of techniques taken from bespoke shoes, as this was where Allan came from. Once there is greater volume, some of the unimportant ones might change.
That insole that the upper is lasted with is another thing that makes these Belgians unique - it is a padded section in the insole itself, rather than an extra insert.
Next, the soles are cut in a workshop next door (with press knives) and trimmed. Once they're on, Allan colours, waxes and finishes the sole before hammering the 'three dot' logo on the back of the heel (above).
Then Kasim puts on the heels, and Allan cuts the insole from skins and inserts them.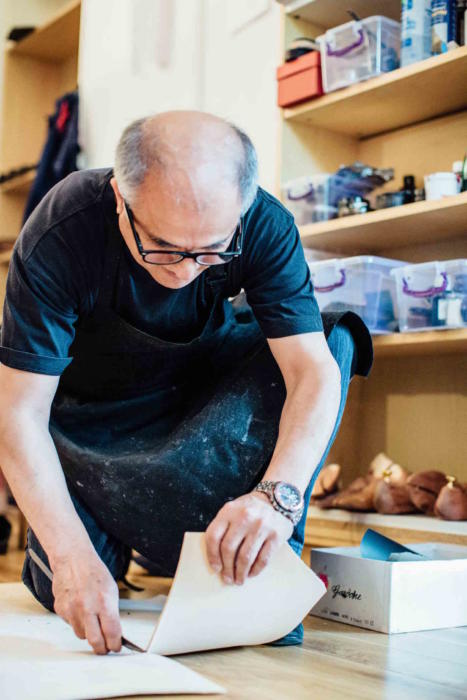 It's a pretty simple process, reflecting the simplicity of the shoe. But as outlined in my first piece, it is the materials (and small bespoke elements) that elevate them above any regular Belgian slip-on.
The shoes are available in six sizes currently, in stock, priced at £255. There are also several options on there for made to order, though there are also dozens of other possibilities for those that want a particularly unusual pair.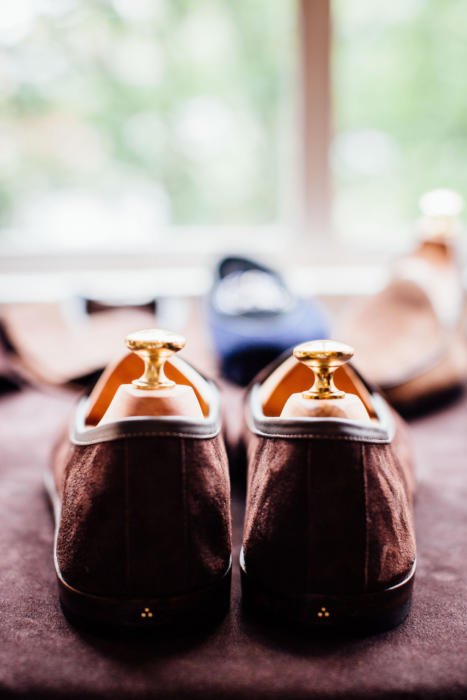 Photography: Jamie Ferguson @jkf_man