General Eyewear: bespoke and ready-made glasses, Camden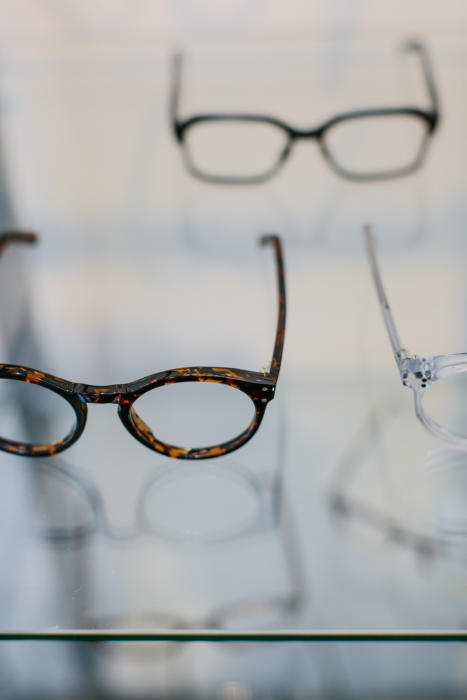 Note: General Eyewear now has a store in Soho as well as the Camden HQ - details here.
General Eyewear has historically been a source of vintage inspiration for glasses, supplying designer brands and costume designers.
But as it has starting selling its own products, the Camden house has become a strong source for English-made glasses - both ready-to-wear (from £350) and bespoke (from £450).
[Note: since the writing of this post, General Eyewear have introduced a much more involved, original-design bespoke service that starts at £650, while handmade ready-to-wear based on existing frames, with the option of a custom colour or finish, is £450]
You would be forgiven for being put off by General Eyewear's public face.
The website is deliberately basic, and both site and social media prioritise unusual, whimsical designs - as is perhaps inevitable for a vintage house known for the scope of its collection.
The location in Camden's Stables Market is also rather off the beaten path.
But it's worth the trip.
For as soon as one of the staff starts taking you through the collection, you realise there is the potential there to create anything - from the most conservative tortoiseshell panto to the most esoteric horn rims.
And in my experience of commissioning bespoke glasses, that guidance is crucial.
For I would argue there is a smaller margin for error with glasses than with any other item of menswear. Literally a millimetre too wide, or the lugs a millimetre too low, and the effect can be significantly changed.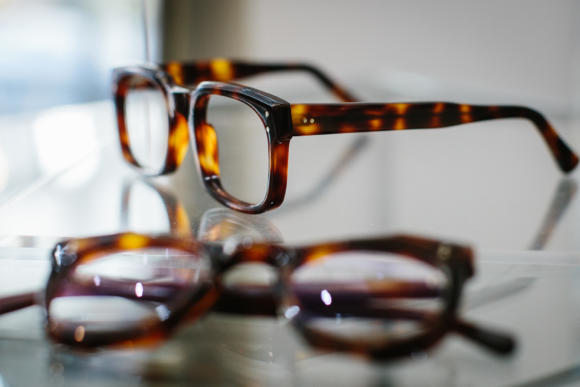 There is also the greatest danger of being too adventurous, or dandyish.
For while there is room in the wardrobe for rarely worn tailoring - an ivory-silk dinner jacket, or a super-heavy winter overcoat - few of us swap our glasses around to achieve particular 'looks'. They have to be versatile.
So you need a knowledgeable guide, and it helps a lot if you can work from existing models. Just as with bespoke tailoring, this is the easiest way to control the risk.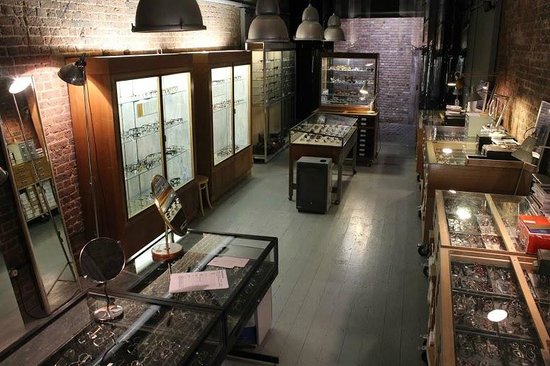 General Eyewear started out as a vintage clothing company in 1997, under the name of Arckiv.
The owner, Fraser Laing, was passionate about both but quickly found there was more of a gap in the market for glasses (plus they were lighter to carry around).
At the turn of the millennium, there was a lot of focus on designer ranges of frames - and the likes of John Galliano or Alexander McQueen would come by looking for inspiration.
In 2008, the company moved into a bigger, more permanent space in Stables Market, and renamed itself General Eyewear (retaining 'Arckiv' for clothing).
(They made the frames for the two films below - 'Charlie & The Chocolate Factory' and 'The Theory of Everything')
As demand for vintage glasses grew, Fraser and the team started making their own versions of old frames, as well as bespoke.
Go into the shop today, and the new General Eyewear lines are almost indistinguishable from the old pieces stored away in drawers.
Because there is so much focus on design, the team rarely work in buffalo horn or other unusual materials. Acetate just has so much greater potential to be shaped and re-shaped.
(As I've found with my buffalo glasses from Bourgeat, which really need some changes to the arms and bridge, but cannot be adjusted that far.)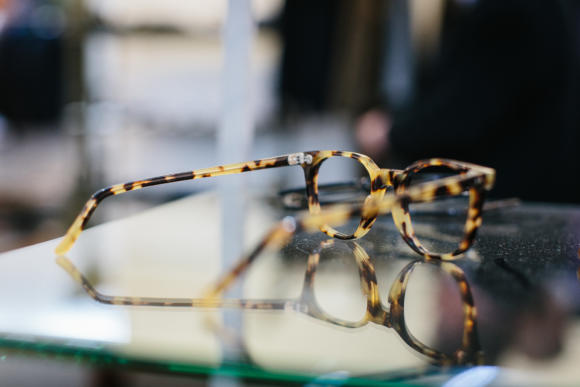 General Eyewear do, however, collect vintage acetates - and browsing through those can be as much fun as looking through vintage cloths.
Indeed in our pop-up store, Elliot from General Eyewear found it interesting how many parallels there were between their use of vintage acetates and Fox's vintage cloths.
"And there were a lot of parallels with the artisans used by Codis Maya," commented Elliot. "We both use small workshops or single, semi-retired makers around the UK, and none of them are training anyone. There's no fresh blood coming in."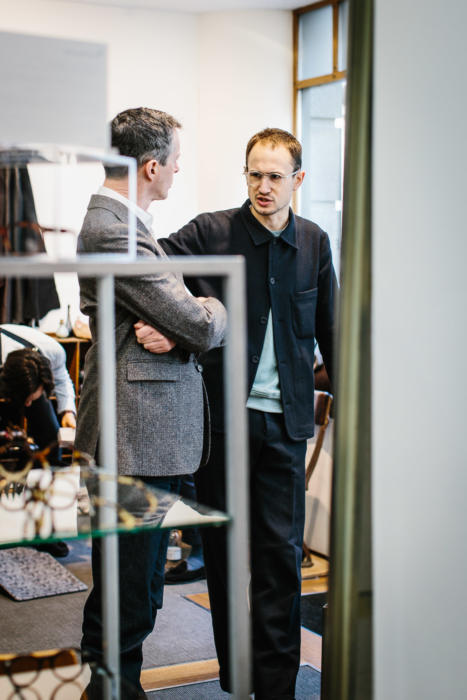 General Eyewear are in the pop-up shop until Saturday, March 11th, with both ready-made stock and bespoke availability.
After that you can track them down in Camden.
Photography: Jamie Ferguson @jkf_man