Designing bespoke glasses – General Eyewear, London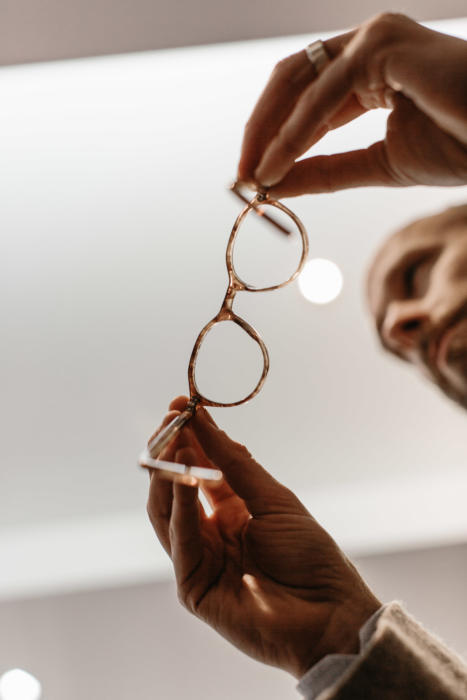 Note: General Eyewear now has a store in Soho as well as the Camden HQ - details here.
Choosing a block of acetate is not something I'd bet most people have done in their lives.
And it's tricky. Looking at a slab of coloured plastic, and imagining how that will look as a pair of glasses, is very hard. (See examples from the General Eyewear archive below.)
There are parallels with picking a suit from a tiny swatch of wool.
But where with a suit you have to imagine how a pattern will look repeated and enlarged, with glasses you have to do the opposite - consider a piece of solid plastic and imagine what a 2-4mm cut-out will look.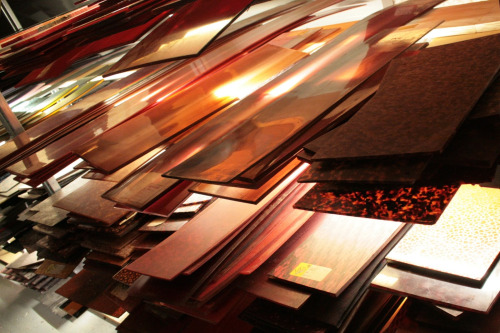 I'd argue that it's actually harder than picking cloth.
Particularly when glasses inherently have more impact, being so close to your face and probably worn more frequently.
I'd also argue that if any suit is in a bold pattern or strong colour, you should try to see it made up before you commission it. The risk is too great, particularly on bespoke.
So you should definitely do so with a pair of glasses. Don't just pick a piece of acetate. Pick from glasses that are already made up - and then at the most, consider other colours with the same pattern.
I've made that mistake before, and it felt like a real waste.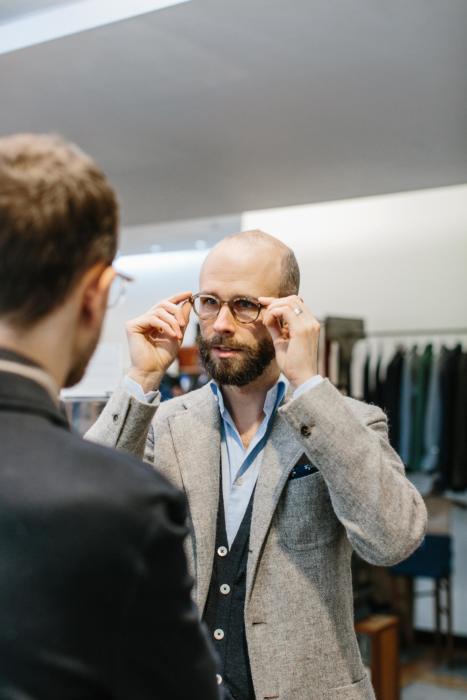 With my bespoke glasses from General Eyewear, pictured above, I'd learned my lesson.
I went to General Eyewear's studio in Camden, and spent a good while browsing through their huge archive of styles - looking for inspiration both in terms of design and colour.
My idea (again, very conservative following previous mistakes) was to start from the basic, classic panto shape I love (I brought my normal pair with me) and vary it slightly.
So from the archive we found a slightly chopped-off panto frame, which I liked; a nose shape without any 'keyhole' section to it; and a third with slightly rounded arms.
These three were then combined into the style you can see here.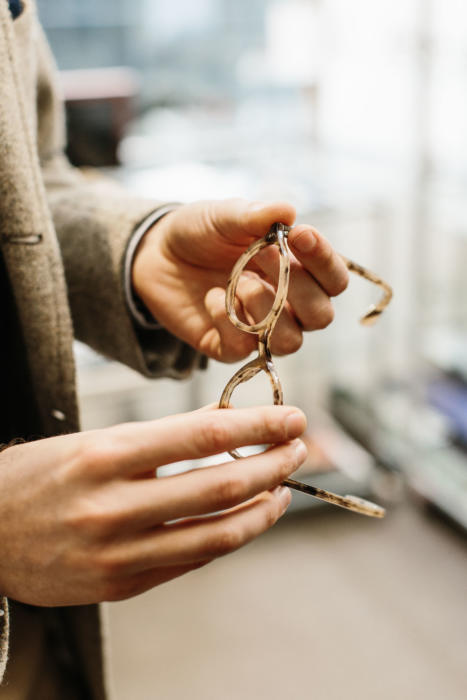 But the biggest change was the colour of the acetate.
I started off assuming I would merely go for a lighter-brown version of what I already had. But looking through the General Eyewear collection (all made up with acetates they had in stock) brought up lots of other ideas for colours.
In the end I went for the more grassy-yellow, more mottled shade.
I never would have picked it from an acetate plate; but seeing it made up gave me the confidence to pick it - and I'd very glad we did.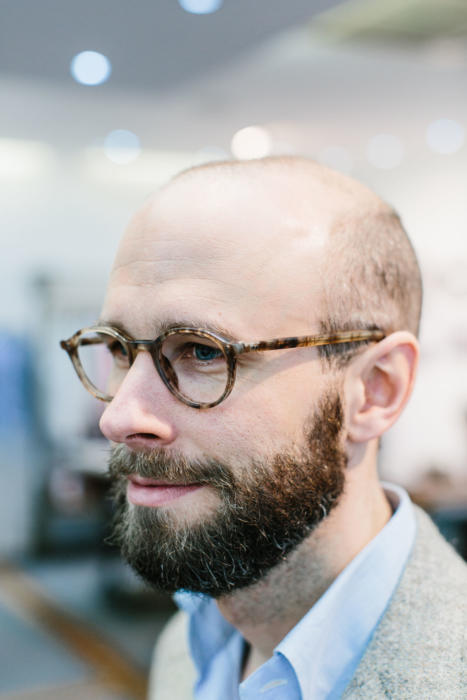 The final glasses need some work in terms of fit.
The arm length is perfect, but they are a little too tight at the back and the nose pads need some adjustment.
Fortunately, these are things General Eyewear can fix, given the material is acetate (a moldable plastic) rather than horn or anything more precious.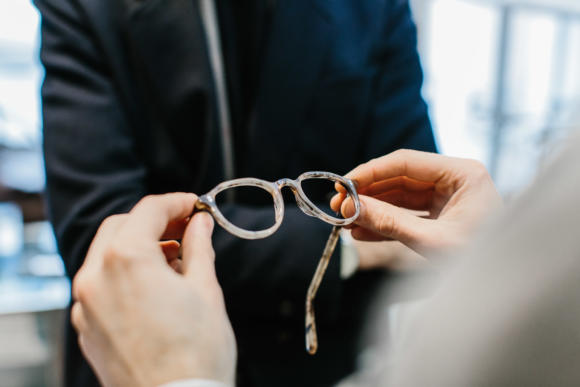 [Note: since the writing of this post, General Eyewear have introduced a much more involved, original-design bespoke service that starts at £650, while handmade ready-to-wear based on existing frames, with the option of a custom colour or finish, is £450]
The bespoke frames cost £450. They were entirely handmade in the UK.
Once a first bespoke frame has been made, General Eyewear can make subsequent pairs in the same design (with small tweaks or different materials) for £350.
For more on General Eyewear, see my post on them during our pop-up shop here.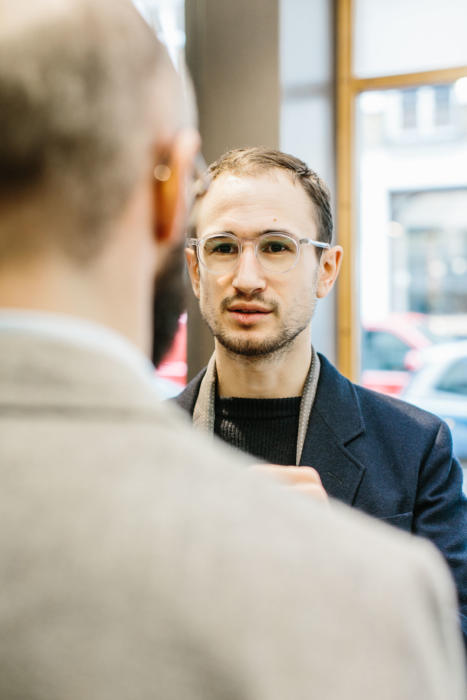 I am wearing:
Photography: Jamie Ferguson @jkf_man
Taken during our pop-up shop on Savile Row last month, where General Eyewear featured.