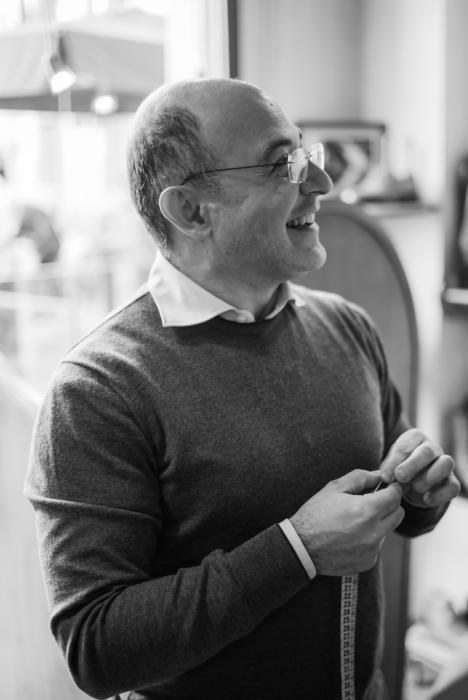 D'Avino is a small Neapolitan outfit run by cutter Fiorenzo Auricchio (above). He has no website, an abandoned blog, and little used social media. Email is the best contact option.
But he visits London regularly, usually twice a year at least, and from my experience over the past two years I am happy to recommend him as the finest of the visiting makers here. He is the zenith of perhaps three tiers of visiting shirtmakers I have used satisfactorily:
D'Avino. Every piece of handwork you could ask for, to the highest level. Much of it purely aesthetic, with no practical advantage, but a work of art. Starts at €300.
Luca Avitabile. My most commonly used maker. Visiting every month or two; introduced here on Permanent Style and now with a big London client base. Only the practical handwork, and not finished to the same level as D'Avino, but still good. Starts at €220.
Simone Abbarchi. Too early to write about him and recommend him fully, but great value for money for Italian bespoke shirts with no handwork. Based in Florence, comes to London and New York twice a year each. Starts at €120.


With all three, there are two reasons I use them:
Value for money. Better make than any English shirtmaker (in that there is no handwork, which I find a practical benefit in), and a lot better than the bigger Italian brands with shops in London, eg Kiton.
Style. Italian bespoke shirtmakers are particularly good at collar shapes (and the collarband shape – just as important). As I've found to my cost with several British and other shirtmakers, there is little attention paid to style in this sense and it is particularly wanting on open-necked shirts.
Fiorenzo, as I say, is the best. Here I am being remeasured to check a couple of things, in the Ugolini workshop in Florence.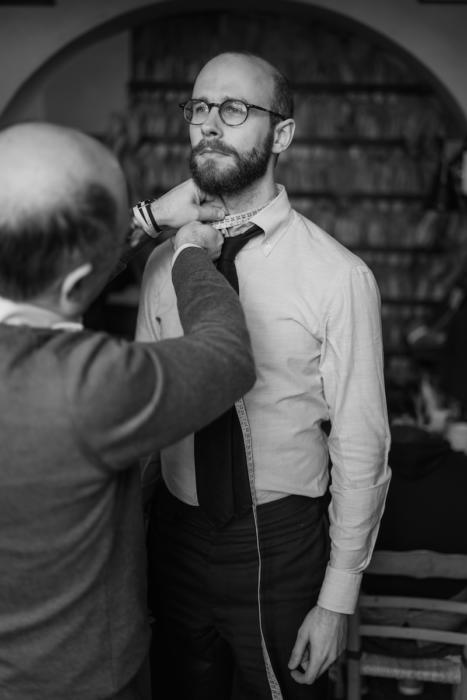 Shirts, perhaps even more than suits, are an evolution of taste and fit. I say more than suits because you are unlikely to have many variations of shirt style, while you might have lots of different suits/jackets. Two collar shapes normally suffice (eg spread and button-down), with perhaps two different cuff styles. Working with a shirtmaker, then, is about perfecting the body shape, button position, and those few style permutations. Here, with Fiorenzo, we are increasing the height of the collar slightly and raising the third button, to match that of my Avitabile shirts.
I've included a few more shots of Fiorenzo's latest shirt for me here, to illustrate the fine detail and quality, which you don't always get with Italian makers.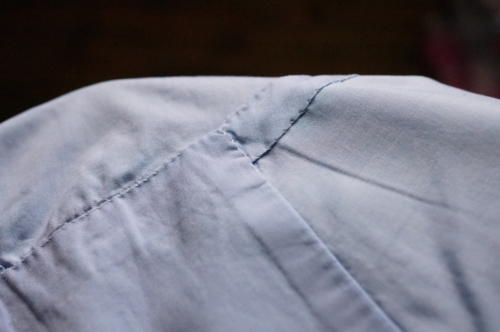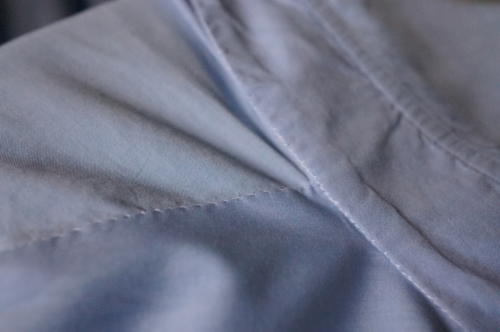 Main photos: Luke Carby