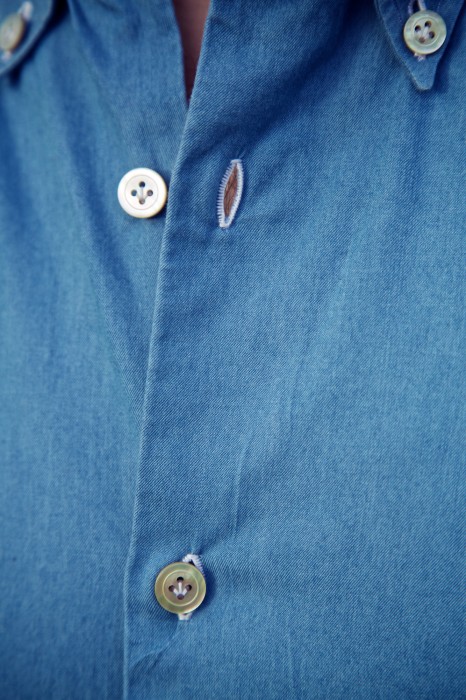 This is the final shirt from Neapolitan maker D'Avino. It is, as I expected, absolutely beautifully made, and a very good fit for the first order.
Neapolitan shirtmakers vary both by their price and their priorities. The shirtmaker I have used most often, Satriano Cinque, is towards the cheaper end of that scale. Shirts start at €180, with no minimum order. For that you get a bespoke shirt made to an individual paper pattern, including a meticulously designed collar. The handwork is all the functional things – hand-attached collar and sleeve – plus hand-sewn buttonholes.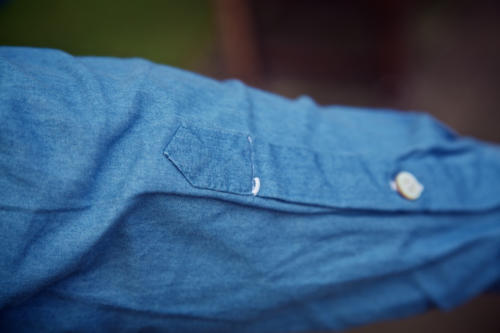 D'Avino is at the other end of the scale. The shirt is almost entirely handmade: shoulder seams, bottom edges and side seams alongside the functional points listed above. As mentioned in my previous post, D'Avino also goes beyond other top makers such as Kiton. The placket on the sleeve, for example, is attached by hand. The work is so fine you can barely see the stitches. For more detailed shots of the making, see my first post on the fitting.
Depending on your preferences and budget, you can pick where you want to be along this scale of handwork. But both Satriano and D'Avino are clearly separated from a lot of other Neapolitan shirtmakers – mostly producing ready-to-wear – who only do aesthetic things by hand, usually buttons and buttonholes. In this way, the makers vary both by price and priorities.




I deliberately photographed the D'Avino shirt after a few hours' wear, to demonstrate how Fiorenzo (Auricchio, the cutter) took into account the propensity of the denim-like cotton to wrinkle. This shortens the sleeve and it must be cut a little longer to compensate.
Elsewhere there are one or two things I would change on the fit – such as a slightly taller collar – but this is inevitable on a first iteration.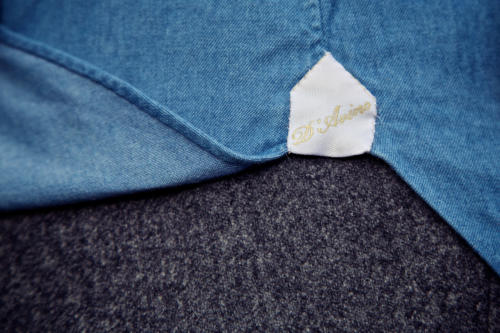 I have always liked denim shirts as a casual twist on tailoring, but they gain hugely from being bespoke. Most casual RTW shirts, including denim, are cut shorter and wider to allow them to be worn tucked in or out. Such a compromised fit simply doesn't work, and the shirt will inevitably billow out at the waist.
I highly recommend D'Avino shirts for those looking for the highest levels of craftsmanship.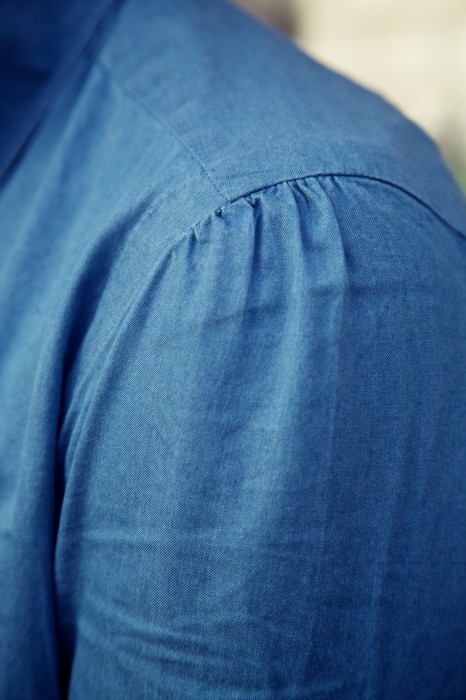 Photography: Jack Lawson