My glasses: A journey in eyewear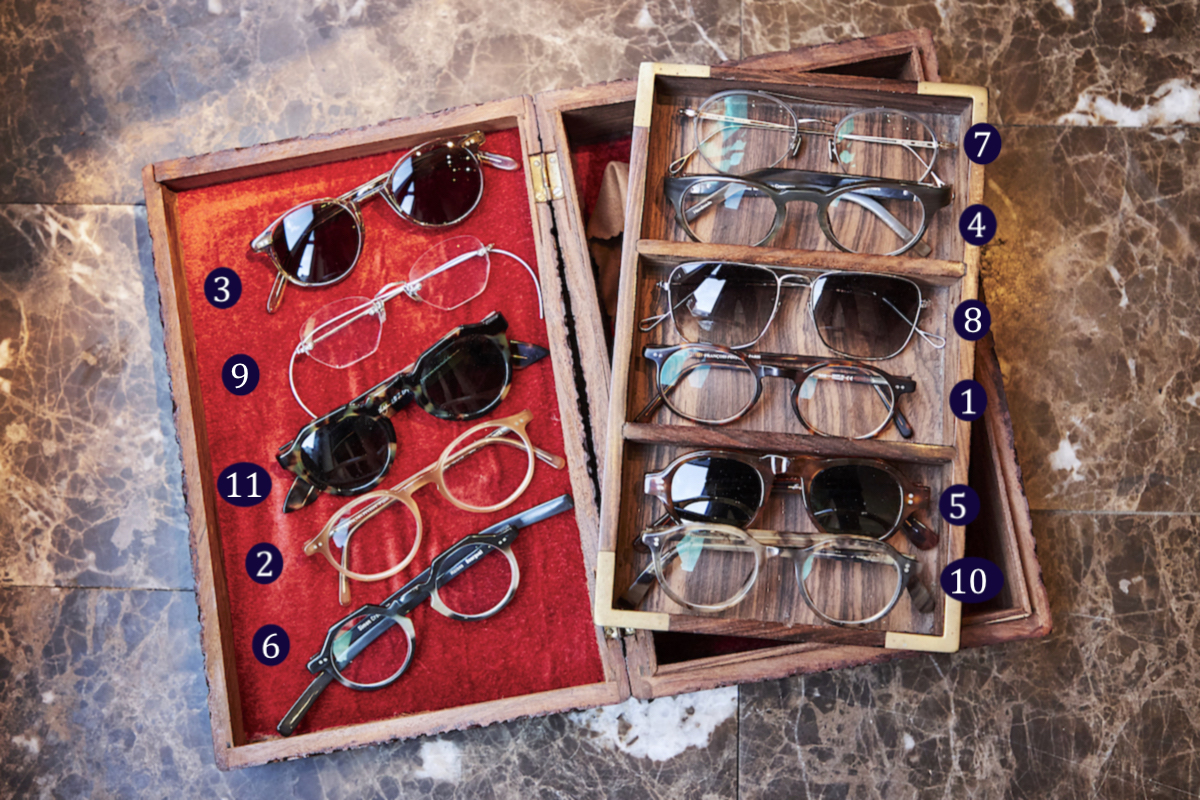 I've been short-sighted since I was young, and as a result have always worn glasses. Even when I switched to contact lenses as a teenager, I continued to have glasses as an alternative, both for style and health.
Once you start to become interested in craft, of course, glasses are one more thing to become obsessed about. You learn how buffalo horn warms to the skin in a way acetate can't; you aspire to expensive and rare pieces of tortoiseshell.
And you start to have glasses made for you. This is fairly easy to justify, as it's rare that a ready-made frame will perfectly suit the proportions of your face. If you look through an entire collection, you will probably find one - but then you have to compromise on the style.
The eleven frames pictured here roughly chart this process of mine over the past 14 years. They are numbered and labelled in the image above.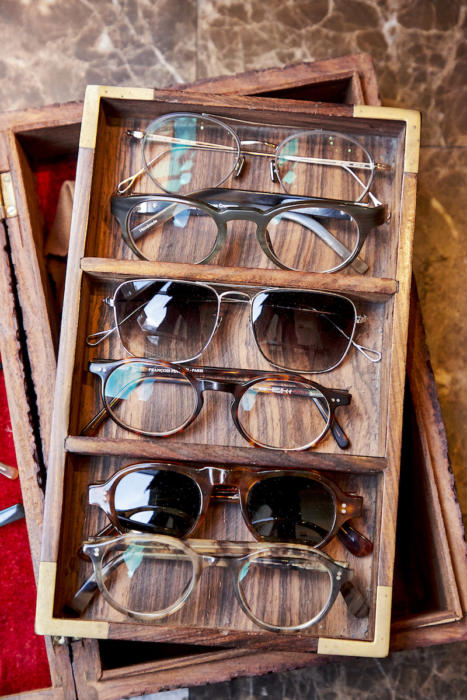 When I went to see Frank Bonnet at Maison Bonnet in London recently, I took this collection with me, in order to show him everything I've had made, and what I liked and didn't like about them.
I think he found it interesting. Certainly, it helped that it showed him the work of a range of bespoke makers - his peers.
But also, it was an easy way to demonstrate what style I liked. You'll likely end up doing this anyway by trying on multiple frames in the shop: quicker to start with a narrow selection you already have.
Here they are, in chronological order. Plus notes and with links to old articles where I have covered them in the past.
Needless to say, I don't endorse owning anywhere this number of frames. Optical eyewear at least should be limited to one or two, I think, given how much it defines your look. Luckily I've always had the drive (or excuse) of running Permanent Style to ignore this advice.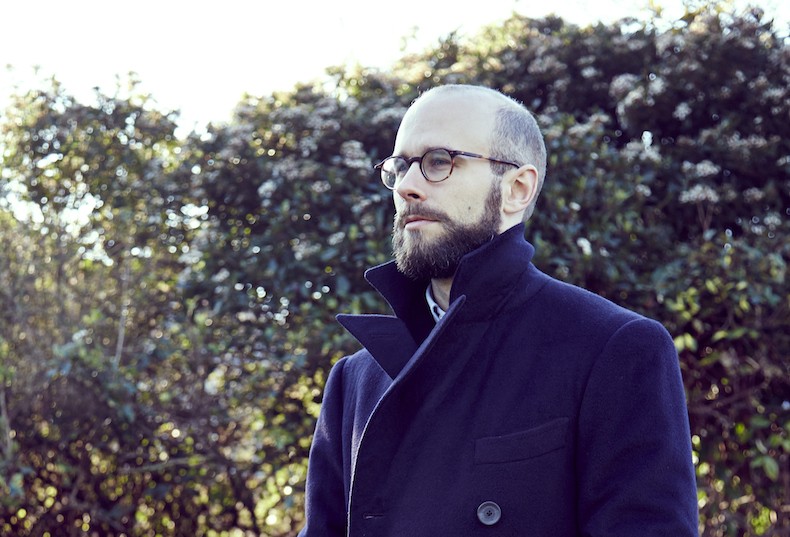 1. Francois Pinton ready-to-wear acetate
These were the first glasses I bought when I was getting into tailoring, about 12 years ago. They were from the optician around the corner, and weren't expensive.
I loved the style, and still do. It's a classic 'panto' shape in an imitation tortoiseshell which fits an elegant, classic look. The only downside is they weren't made for me and were a little wide (I have a small pupillary distance, otherwise known as eyes that are close together - which apparently makes you look suspicious…)
Glasses pictured in Cifonelli coat shoot here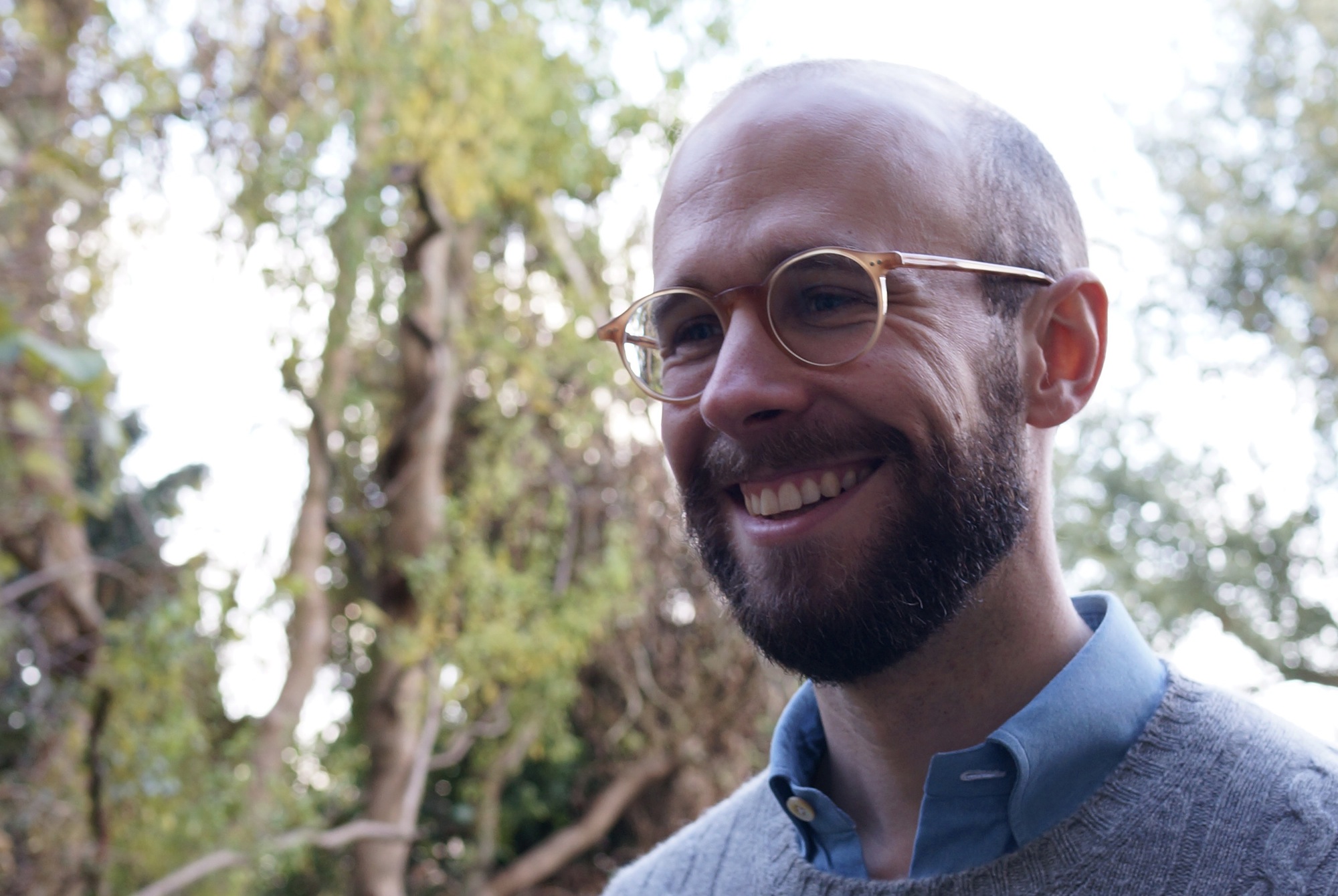 2. Francois Pinton honey-colour acetate
An attempt to buy the same style of glasses but in a more interesting colour. Will Boehlke used to stock them on his A Suitable Wardrobe shop. Unfortunately, the colour is too pale for me unless I'm rather tanned in the summer.
I do think that colour can look good, but you need a bit of colour in the skin - and it's easier if it's a pale tortoiseshell pattern rather than plain. Bruce Boyer and several older Italian gentlemen wear that look well.
3. Cutler & Gross ready-to-wear sunglasses
[No old image - see numbered picture at the top of the post]
An attempt to get a similar panto look, but in a sunglass. I met the Cutler & Gross team, interviewing CEO Majid Mohammadi for their in-house magazine, and liked the aesthetic.
These frames are a similar shape to the other pantos, and the pale acetate works better in a sunglass on me than optical. The quality was also a step up on Francois Pinton. I'm not sure about the metal bridge though. In fact, thinking about it now, I should really get those honey-coloured Pintons made into a sunglass.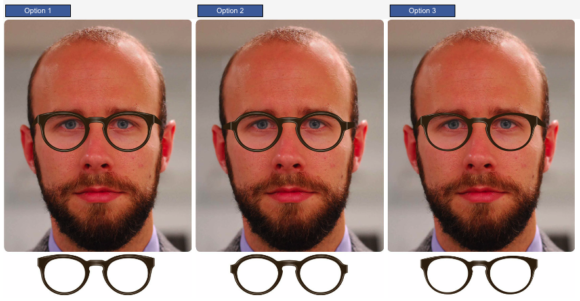 4. Tom Davies bespoke horn
Tom Davies is a really interesting company, starting by setting up their own factory in China and then doing so in London as well. A bit disruptive and innovative on the technology side too.
These bespoke frames didn't work that well, and in retrospect I think it was because we started from scratch. As attractive as that 'couture' approach is, it rarely meets expectations the first time around in my experience - in anything, but particularly in eyewear where the margins for error are tiny.
This was also right at the beginning of their service (in 2010), and I know it has changed substantially since then. I wouldn't use my experience as a guide there.
Post on that bespoke process here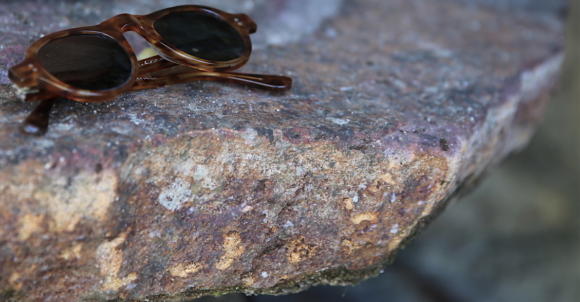 5. EB Meyrowitz bespoke acetate
With my next pair of bespoke frames, I kept it a lot simpler. I based it on a pair of ready-to-wear glasses at Meyrowitz that I already liked, and then just had a new pair made to the specifications of my face.
This was more successful. It didn't work as an optical frame I don't think (a bit chunky and showy) but was perfect once I changed the lenses to make them into sunglasses. Still my favourite style of sunglass I have (the 'Starsky').
Shots of the original optical frames here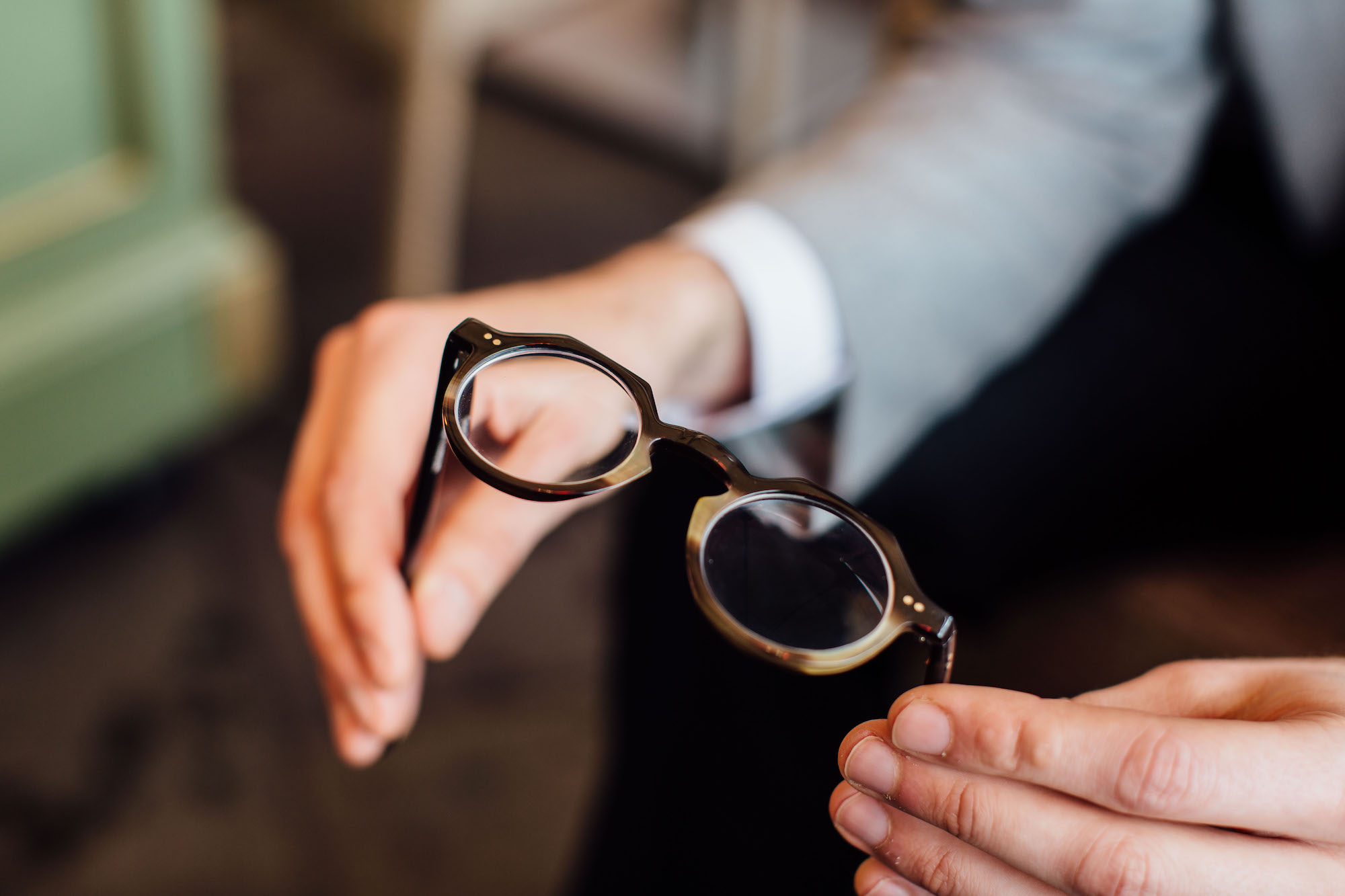 6. Maison Bourgeat bespoke horn
I wasn't looking to make any new frames, but when I covered the newly set-up Maison Bourgeat in Paris in 2016, Guillaume Clerc kindly offered to make me a pair. (Bourgeat is now under new management, and Guillaume has set up Ateliers Baudin.)
As it was a gift and I didn't need anything in particular, I went for something unusual. The resulting horn was largely successful, although I find I wear them a lot less than more conservative frames. The bridge fitting was also never quite right.
Original article on Maison Bourgeat here
Review of the finished frames here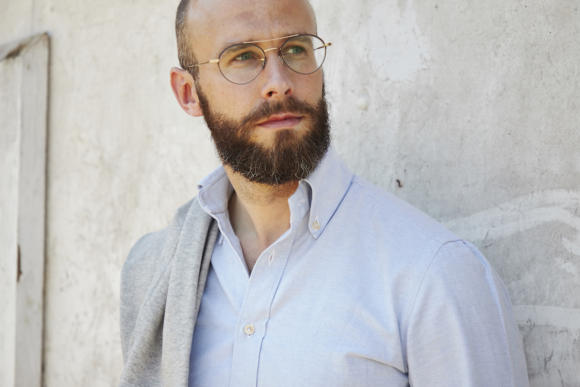 7. Eyevan ready-to-wear glasses, via Ludovic Lunetier
As I said at the start, there will always be the occasional frame that fits the contours of your face well enough ready-to-wear. (It's not hard to see those contours - just think about your eye socket and its shape in the face.)
This was one-such frame, bought from the lovely Ludovic at his bespoke and RTW shop in Brussels. They've since become one of the only two or three opticals I wear - I find they particularly suit more casual clothing. I hate to admit it, but it helps that they're a little fashionable.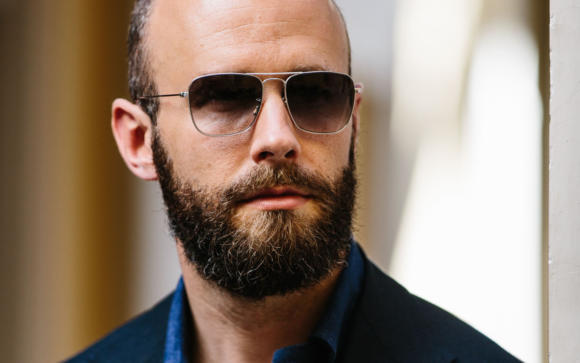 8. Retrospecs vintage silver Ray-Bans, made to order
Retrospecs is based in California but supplies vintage frames to dozens of opticians around the world. I met them in Florence during a shoot, and loved this vintage pair of Ray-Bans.
The advantage of Retrospecs being so big is that they often have different sizes of any frame, and can also swap around arms and nose pieces between pairs. So even though it's vintage, you can effectively have it made to order. I tend to wear these more with casual things like jeans.
(Retrospecs have also just joined the group for September's pop-up shop - in Week 2. Details soon.)
Shoot including those frames here
9. Retrospecs vintage silver rimless, made to order
[No old image - see numbered picture at top]
This second pair was less successful. These frames have some beautiful filigree work on the silver, and I love the vintage arms that curl around the ears. But the rimless look is not for me I don't think - particularly not in silver, which is a little too cold.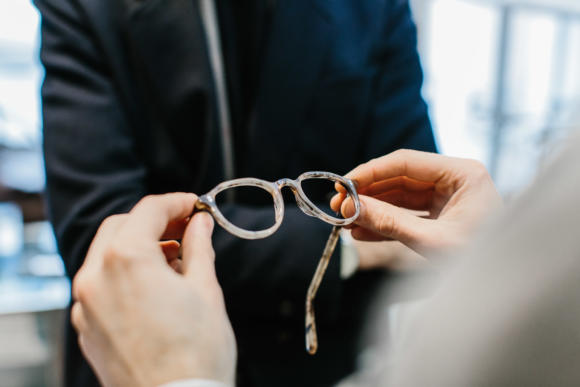 10. General Eyewear bespoke acetate
When I got to know General Eyewear last year - just before they featured in our pop-up shop - I wanted to try their service to review them, but by this point knew exactly the way to do it.
So no sketches, no starting from scratch. Instead, I picked a frame of theirs I already liked, and an acetate, and made it to my face. Going for an acetate that I had only seen as a slab was a risk, but it worked out very well. These are the frames I wear most today, alongside the Eyevan.
Piece on those resulting glasses here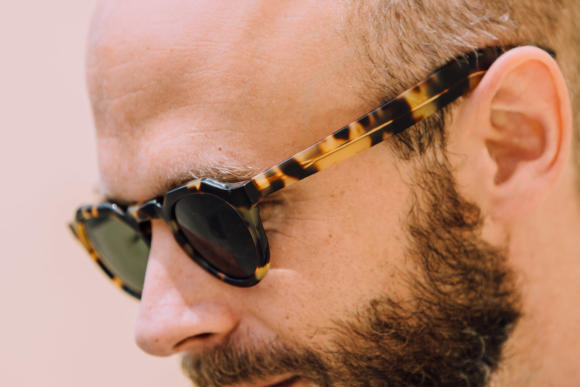 11. EB Meyrowitz bespoke acetate sunglasses
A new Meyrowitz commission, using the same process, based off the need to find a style that I really liked with tailoring. This also worked very well (after 14 years at least I'm getting better).
One of the most valuable points about this commission for me was realising how much I valued, and was prepared to pay for, good advice with bespoke commissions - as Sheel gives at Meyrowitz.
Article on that consultation process here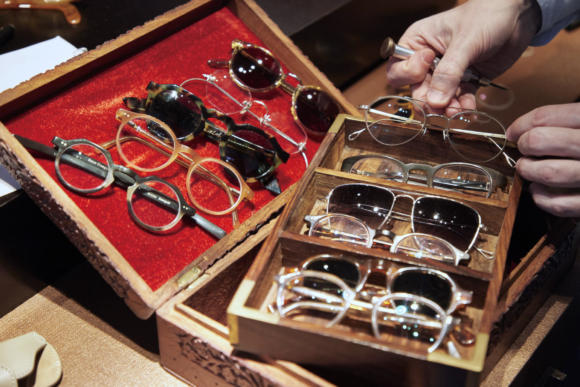 As well as the pairs pictured here, there are a few I have given away because I never wore them. These included a sunglass from The Bespoke Dudes (wrong size for my face really) and a bespoke pair from Cubitts.
I should also probably give away numbers 3 and 4 - and soon 1, given the Bonnet pair are very similar). I'll cover that Bonnet pair in a full review in a couple of weeks.
Hopefully readers find going over this entire process interesting, and useful. It's been a journey, but one with some clear lessons along the way.
You can see all eyewear-related articles on the dedicated category page, Glasses and jewellery