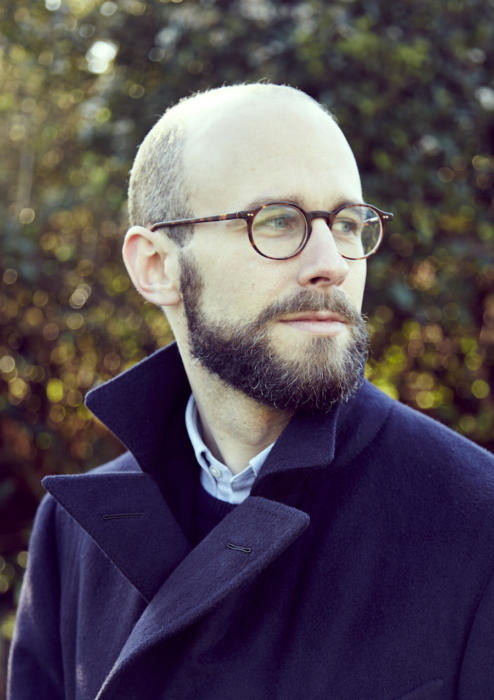 One of these days I'll put together an editorial calendar. It always comes as a surprise when people start asking for advice on overcoats as the weather turns cold, but it shouldn't. The same people ask for tips on luggage and swimming trunks in June.
So. Spurred by those requests, here are my tips on investing in a good winter overcoat.
Going by the questions posted in recent weeks on items like my Cifonelli cashmere coat and my Vergallo top coat, there is an even split between those looking for bespoke and those for ready-to-wear. The former will be more interested in unusual design details and cloths. But both should consider things like length, colour and material.


1. Get it long
Most overcoats are cut too short. A top coat should finish just above the knee, while a full overcoat should be a couple of inches below it. This is not just an old-fashioned rule. It's both practical and stylish.
A shorter coat – most modern ones are around mid-thigh – does nothing to protect the legs from cold or rain. It simply fails to fulfil its function. And it has no style. It has no skirt, no swish, no movement as you walk. It just sits there, like a slightly awkward long jacket.
E.g.: Dunhill has a nice cashmere duffle coat this season. An overcoat should be at least this length.


2. Get it altered
One reason guys are afraid of longer coats is they are afraid of being drowned in a big piece of heavy material. Somehow being shorter means being fitted as well.
There is an easy solution – get it altered. It bewilders me that even men I have convinced to have their RTW suits altered don't think to do so for their overcoats. A coat can fit well; it shouldn't fit as close as a suit jacket, but it can be a great fit nonetheless. The only exception is deliberately roomy coats, eg a Loden.
E.g.: Cordings has some lovely Lodens in London, and reasonably priced.


3. Get it classic (in style)
There's a reason most brands come out with variations on classic designs every year: great coats, covert coats, pea coats, duffle coats. They suit most functions and levels of formality a man requires, and they have a refined style that only comes with time.
Don't feel bad about getting a standard coat. And if you're going bespoke, start with a classic design and only make small changes.
E.g.: This is a classic from Ralph Lauren. It's also a top coat; note the length.


4. Get it conservative (in colour)
Unless you plan on getting three or more good, investment overcoats, it's worth being conservative with colour. Navy is number one, by some way. If it's a formal coat, charcoal is probably second. Paler greys as you get more casual.
But don't make the mistake many people make with fashion overcoats – and many first-time bespoke customers make with bespoke – and get an unusual colour. Your overcoat has to go with everything else. Including unusual suits, jackets and shoes.
E.g.: The only slightly unusual coat I have is my green coat from Vergallo, and that's a very dark colour. I wouldn't wear it with anything very unusual underneath, but then I have five overcoats…

5. Get it DB
Double-breasted overcoats look great, if they fit well. See 'Get it altered' above. If you've always shied away from a DB in a suit, try it in an overcoat. It's also warmer.
Four of my five overcoats (Cifonelli, Gieves, Graham Browne, Stile Latino) are double breasted. Only one is not (Vergallo).
E.g.: See the bespoke Gieves & Hawkes pea coat for the beautiful line of a DB front edge.


6. Get it bespoke
No one seems to believe me when I say how wonderful a bespoke overcoat is. How it's just like the fantastic fit of a bespoke jacket – but bigger, more dramatic, more of that lovely cloth, more versatile (you'll wear it every day, unlike your bespoke suits).
A structured, hand-padded chest wrapped around you. A structured collar that will go up and stay up. Most of all, the sculpting of the whole silhouette. Your overcoat does fit, but only in the same way a ready-made suit can fit adequately well.
I'm going to shut up now.
E.g.: Of all the coats I've had made, the Graham Browne herringbone was probably the best in this regard. But a new Edward Sexton looks very exciting….


Also:
Be classic, but experiment with little things (belts, cuffs)

Go for a heavy wool, not synthetic. And heavy cashmere if you ever can. It's amazing.

Avoid a raglan sleeve unless you really like the style. It's usually pretty shapeless (although it does make it easier to fit over both a suit jacket and knitwear)

Think about how you will wear the coat. Really wear it. Open mostly, or closed? Collar up or down? Scarf?

Pictured top and below: Cifonelli double-breasted cashmere overcoat. One of the few things that actually feels amazing every single time I put it on. And I put it on a few times a day – every day – at the moment.
I also love the design of the back (it's worn with just a sweater below, so there's a touch of excess cloth below the shoulders that is pulled up with a jacket). Cashmere from Harrison's.