The suede blouson for travel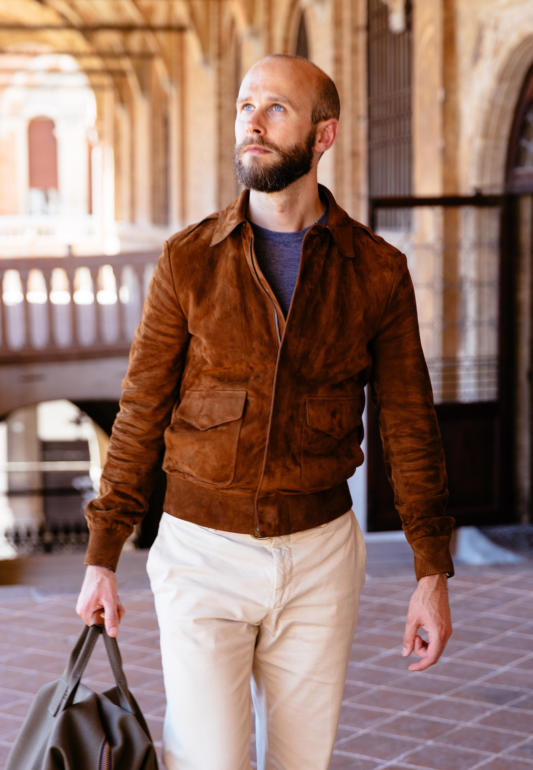 Blousons come in many shapes and sizes, but they are united by a short length, fuller body and collar.
Blousons work particularly well with higher-waisted tailored trousers, and for that reason make a great casual alternative to a tailored jacket. I'm wearing my suede blouson here with Incotex chinos, but often wear it with higher-waisted trousers - flannels in the winter, high-twists in the summer.
The close waist is particularly satisfying for someone used to fitting jackets to their body - larger or longer jackets can seem to swamp you by contrast.
If the blouson has a two-piece collar, as this one does, it is often best when oversized - certainly much larger than you would expect from the proportions of tailoring.
That's one thing I would change about my bespoke leather jacket from Gieves & Hawkes (shown below). Davide and I consistently cut back the collar from his original drawings, but we should have kept it large from the start.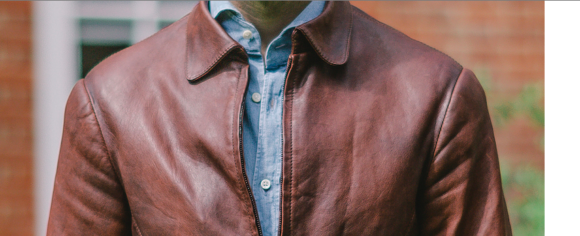 The setting is Padua, just outside Venice, which myself, Michael Hill and James Munro of Drake's were staying in while we visited the Belvest factory just outside.
Trips abroad are a great excuse to take some shots on location, so James and I had some fun around the city finding beautiful walls and colonnades to shoot against.
Blousons are also great for travel because they can be worn with the the same tailored trousers as a jacket, so you need only take one pair if you want to travel light.
And they usually have handy pockets, although of course suede is not the most practical of materials in other respects. Fortunately there was no forecast of rain.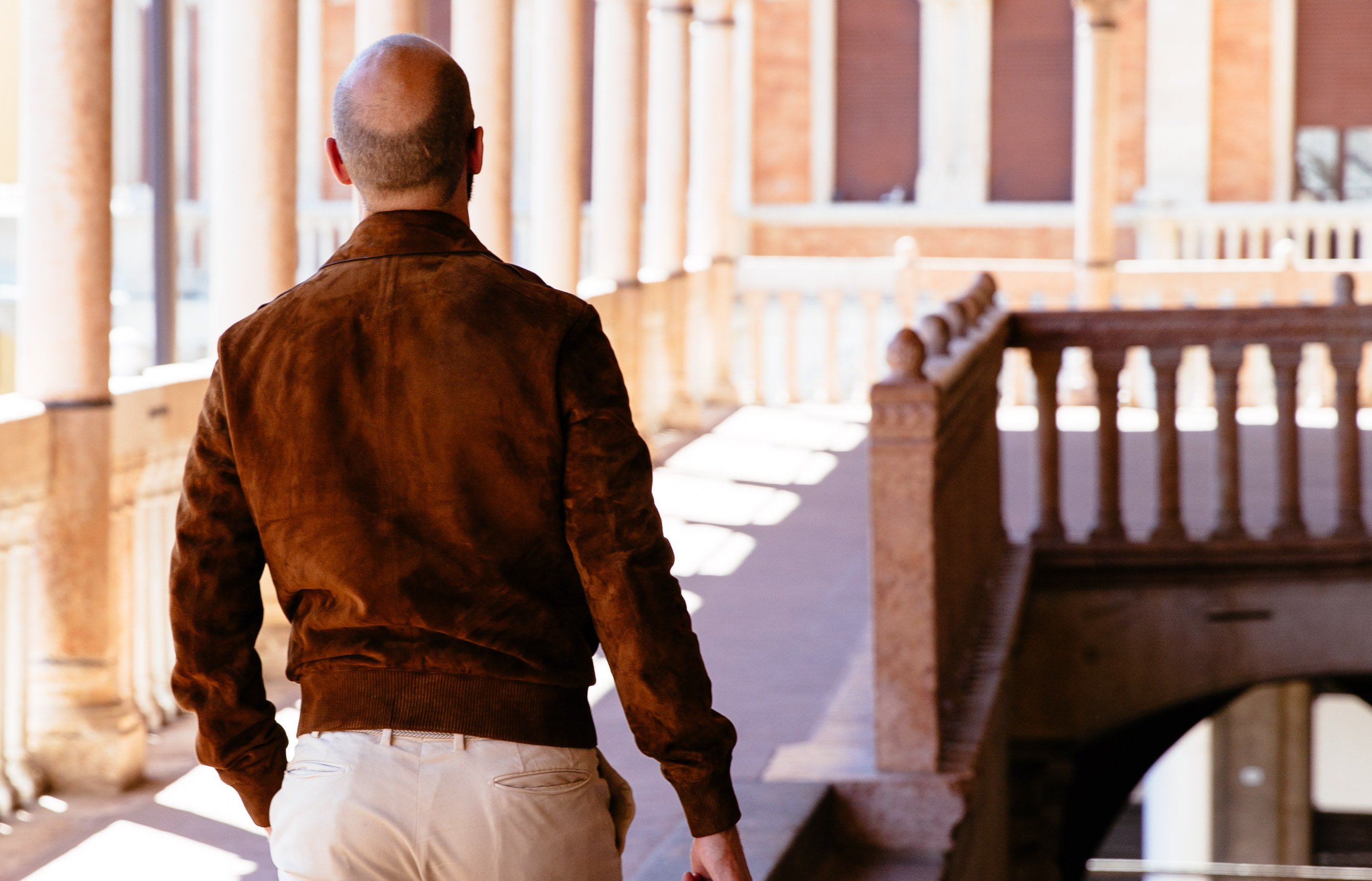 The blouson is from Ralph Lauren Purple Label. The tobacco suede goes well with almost any colour of trouser, but is particularly nice against cream.
The grey cashmere sweater is from Anderson & Sheppard, with a Sunspel T-shirt underneath.
Weekender bag from Bennett Winch, 'Starsky' glasses from EB Meyrowitz.