Bennett Winch bags: Luxury canvas
Most of the products we recommend on Permanent Style have a key appeal in their materials - the quality of it, the tactile pleasure of feeling it every day.
The canvas used on Bennett Winch bags is one such material. The first time I took down one of their weekenders from a shelf at Trunk, the feel of it struck me.
It is a 24oz cotton canvas, substantial and with an appealing brushed finish. Pleasingly, it is also practical, being actually two layers of cotton bonded together (similar to how Mackintosh material is made), which makes it waterproof.
The quality of the materials extends to the vegetable-tanned full-grain leather, and solid brass hardware.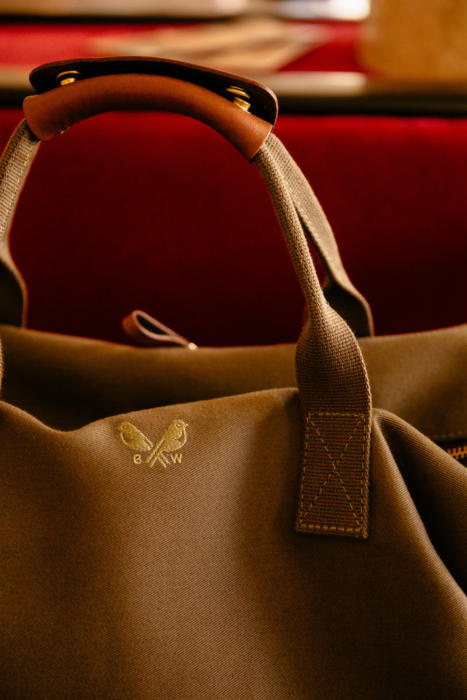 There is a huge amount of competition for men's bags. As commented on several times before, it is a relatively easy area to start up in, and many companies do. Often two guys who quit their jobs to pursue their dream of a menswear start up, as it was in this case.
To stand out, therefore, you need something different. With Troubadour, for example, that was luxury materials with a much more modern aesthetic.
Bennett Winch have it harder in a way. The aesthetic is very similar to traditional canvas bags, but they're set apart by the materials and by technical innovations. (At a reasonable price point - bags from £295 to £495.)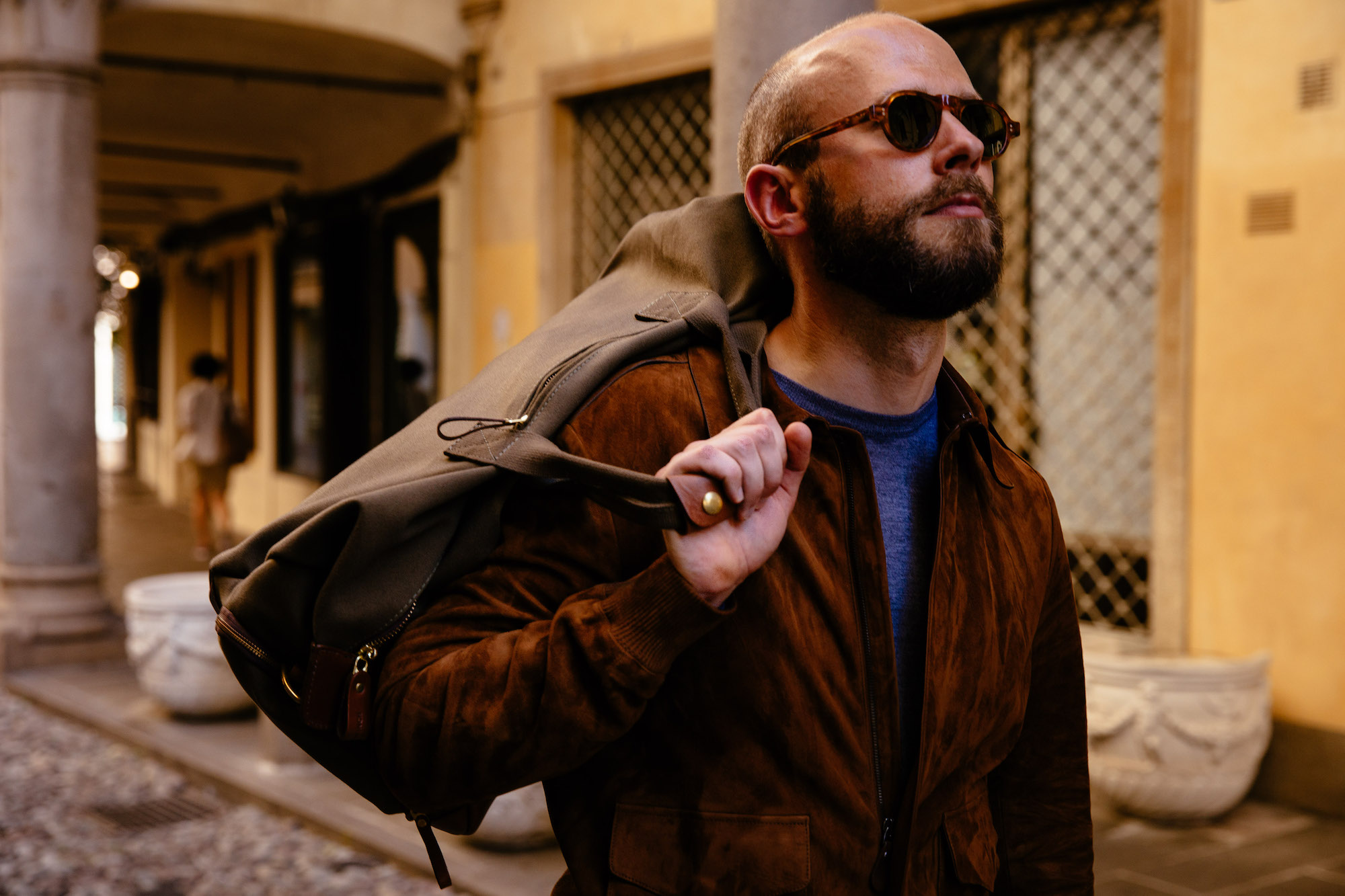 Other than the bonded canvas, technical details include the laptop sections being padded on all bags (surprisingly expensive to do), the internal pockets on the bigger bags being waterproof, and the innovation of a shoes section in either end of the weekender.
The latter is a nice touch. There is a zipped compartment on both ends which expands into the middle of the bag - you can put a pair of shoes in there, dirty clothes, or anything wet like swimming trunks (picture below). And the compartments fold away into a webbed pocket when not in use.
The only design thing I might change is the zipped compartment on the outside, which might be subtler and easier to access if it was open and fastened with a magnet, as Troubadour do on their suit carrier or Bown's wonderful old weekender had.
Bennett Winch's bags are all made in the UK, and both the canvas and the webbing for the handles and strap are British.
Other than Trunk, they are stocked in Private White VC in London. There is a broader stock range there, including the smaller Commuter bag and tote, both of which I'd recommend.
The photography of me using one is taken from a recent shoot for Drake's, in Padua. (More on that and the clothing at a later date.)
It was nice to be able to road-test the bag on that trip, and it did very well.
I wouldn't necessarily take a weekender for anything more than a brief overnight trip (unless I was travelling by car) as it's just too heavy. The lovely big panel on the bottom of the Bennet Winch model doesn't help either.
But the zips function beautifully, the pullers are easy and quick to access, and most importantly the handles sit together naturally in the hand.
Photographer: James Munro for Drake's