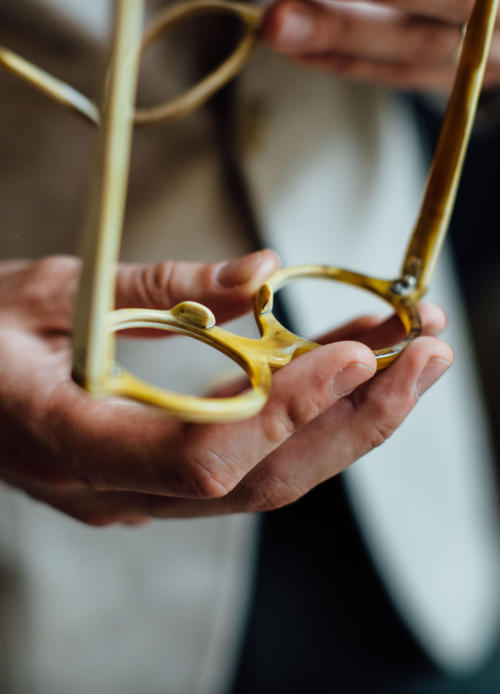 *Since this article was written, Maison Bourgeat closed and Guillaume has left. The shop has now re-opened under new management*
Maison Bourgeat is an old French glasses manufacturer that was relaunched last year as a bespoke outfit, with a beautiful store on Rue du Faubourg St Honoré (just around the corner from Cifonelli).
It has a nice back story. The company was founded in 1879 in Morez, the traditional centre of French glasses making, and over the years made for Dior, Givenchy and others (it has a great archive including some very 70s frames).
A couple of years ago, business was so bad that there were only two people left in the workshop. The master craftsman – who had been working there for 50 years – was about the retire and shut up shop. But Guillaume Clerc, who came from the region and had always had an interest in spectacles, bought it and convinced him to stay on.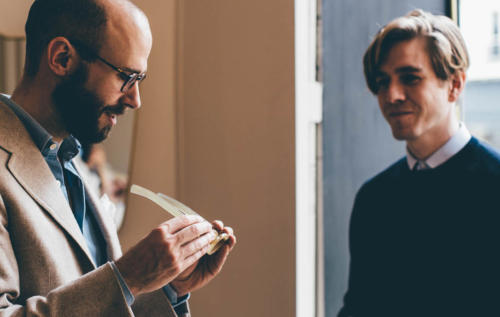 The workshop is now expanding, but making only bespoke glasses and only under the Maison Bourgeat brand. They have recently experimented with a bespoke 'collection' to help inspire customers (otherwise all the frames around the shop are from the archive) but there are no immediate plans for ready-to-wear.
The shop is lovely, with a full workshop on site and a studio in the back for conducting eye tests. Most impressive are those vintage pieces, sitting scattered around and in glass cabinets.
There are wire pieces, acetate, horn – and not just buffalo horn but antelope and even mammoth. The shot at the top of this piece shows two different horns, while I'm looking at buffalo horn above.
Below: vintage acetate, antelope, and mammoth.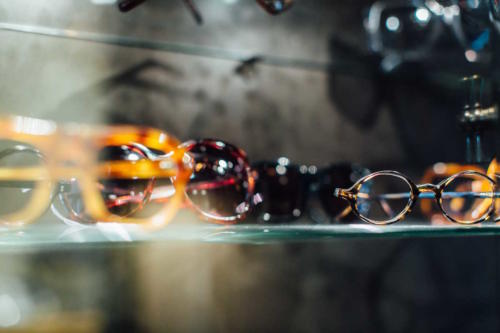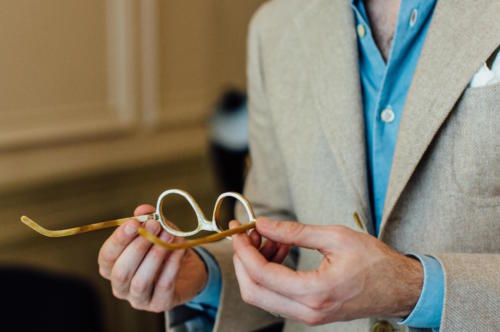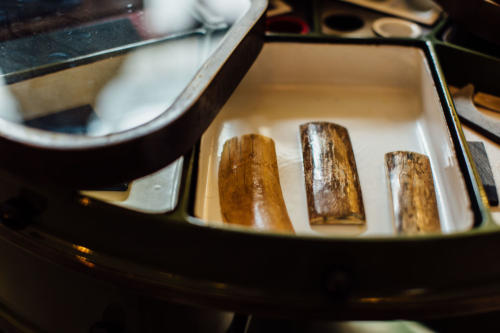 In common with other top-end makers, Bourgeat makes pieces from single, thick slabs of horn, which is harder today as buffalos are killed younger and therefore have smaller, thinner horns. That's why you often see horn glasses with several pieces sandwiched together.
Bourgeat is also one of the few houses making bespoke wire frames. Perhaps counter-intuitively, wire frames are hard to make, as different machines are required for each part – arm, bridge, rim – and there are few around.
The workshop on site can do everything, from the initial cutting of the frame to inserting hinges and polishing. I particularly liked the three stages of polishing: once with wood chips (below) in jar, the second time with pieces of rubber, and finally with a polishing wheel (much like a shoemaker's burnishing wheel).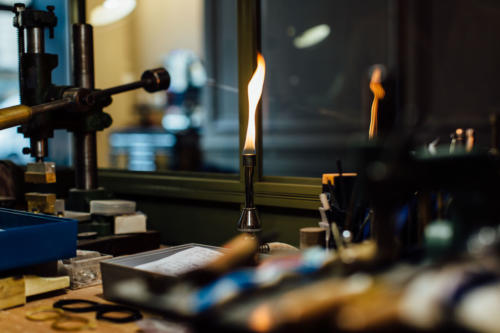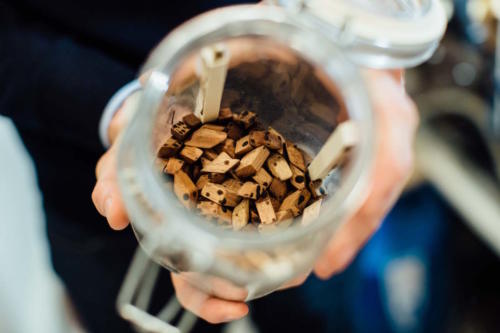 Bespoke frames normally take 2 months to make and require 2-3 fittings – one at least with a prototype to check the size and shape, and the second for the fitting around the ears and bridge. Acetate is usually quicker and horn a touch longer.
Interestingly, Bourgeat are apparently working on a new natural material that is just as malleable as acetate. Malleability is one reason acetate came to dominate the market. Natural materials tend to be more comfortable, as they warm to the same temperature as the head, but cannot easily be manipulated or repaired when they snap (tortoise/turtle being the exception).
Look out for Guillaume from Maison Bourgeat at our Accessories Symposium next week in Florence.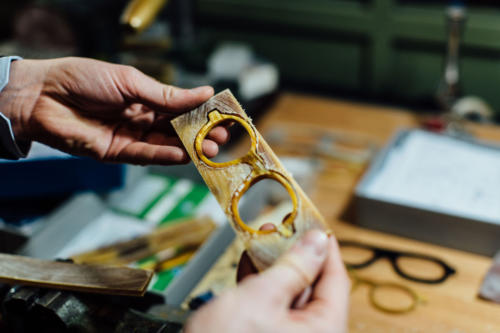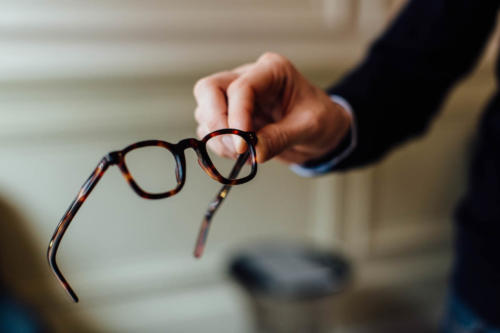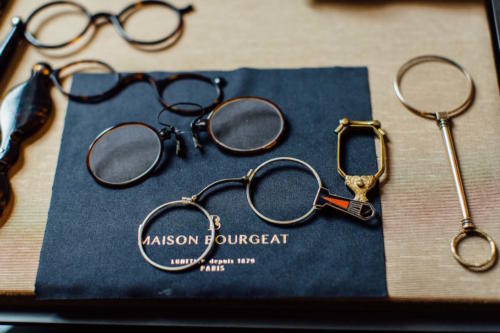 Prices: €650 for acetate, €1000 for horn.
I am wearing (more details in a later post):
Sand-coloured cashmere jacket, Elia Caliendo
Denim button-down shirt, D'Avino
Photography by Jamie Ferguson @jkf_man