Interview: Isabel Ettedgui, Connolly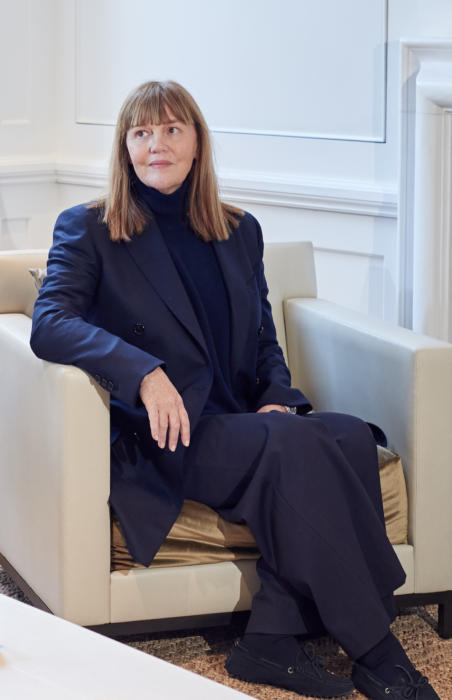 *For the full article on Connolly, its designs and collections, click here*
Permanent Style: Good to see you Izzy. It's great to have Connolly open in London again - there are still so few independent shops offering this combination of real craftsmanship and original design.
You opened in November 2016. How has the reaction been since then?
Isabel Ettedgui: Very good, particularly from the old, very loyal Connolly customer. But it's interesting to see how many new customers are coming in - and women too.
We've also been picked up by Matches and by Mr Porter, which is helpful because as a small store we don't have a big advertising budget. So those shops help to spread the word.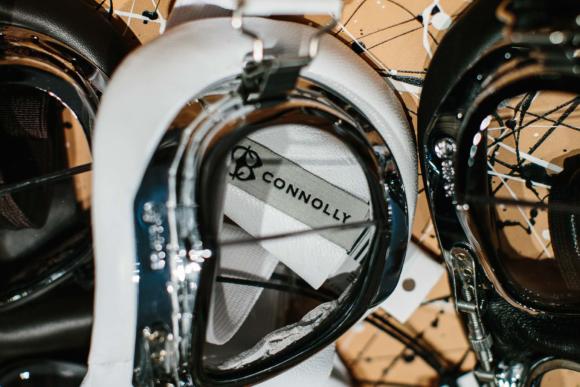 Was the plan always to do wholesale as well as retail?
Not really. I think for a brand like ours, it can be hard because we get lost in the big, shop-in-shop department stores.
Online is OK, and we will be in Fortnum & Mason too from September, which is a different proposition. But wider wholesale is less attractive.
Do you like the way Fortnums has been revamped?
I do. The third floor is a really nice space - open, where you can see all the product, and I bump into an increasing number of people who go there for their perfume, or for a shave and so on.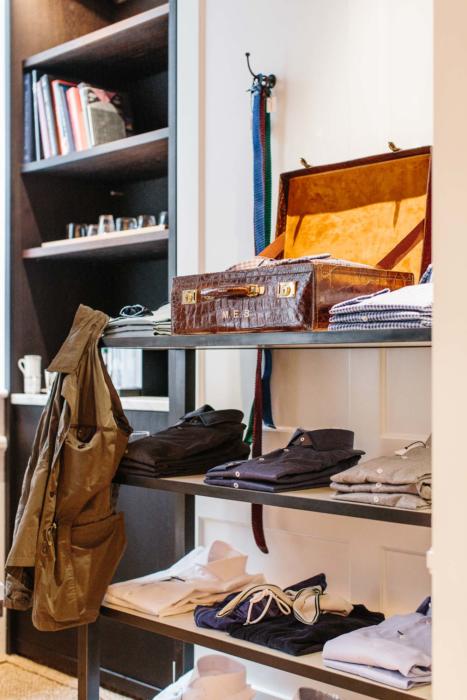 Will you have the whole collection in there?
No, we will keep it quite tight, just a small story around the driving collection. I think if you're going to make any money as a small store you need to have a tight, clear message in a place like that.
We will also refine the collection in the Connolly store over the next year or so. There are a couple of pieces of big luggage coming in for the winter, and some new coats; but we don't want to add much more - we need to see what really works.
So you plan to reduce the number of collections, or the number of pieces?
The pieces, probably. Just each collection until we discover the core 20% or 30% that defines our offering and really drives the business.
That's interesting. It must be tempting as a brand to start small, then add season upon season, until you have something that is a little unwieldy - hard to communicate and stock accurately.
Yes, but we had to start fairly big because we had a shop to fill.
It's amazing how much we have - I can't believe that five people put this all together. Particularly given that when the store was open before, we were buying a lot of it, like Loro Piana, not designing our own.
That trend in menswear has been interesting over the past 20 years. Beginning with multi-brand stores like your own, then all the designer brands opening their own stores, and now many of them struggling.
Yes, a lot of the brands have tried to grow very fast. There are too many stores, and that creates a lot of pressure. It often reminds of that Dali painting of someone eating themselves!
I've gone back to a mom-and-pop store in a way - I even live above the shop. It's all personal finance and that means you really have to strive to grow, and invest for the long term.
A lot of brands seek out private-equity money, but it can force many of them to grow too fast.
Absolutely. I think the luxury industry is going to change a lot in the next few years. It can't sustain the way it's been growing, and young people are just not responding to it any more.
Luxury is about time and experience. I love the brands that just have three or four shops, that have been around for generations. You get a lot of them in Germany.
It's unusual - even for independent stores - to have your mix of mostly own-brand product, but a significant amount from other brands - Charvet, Car Shoe, Stile Latino. Why did you want that mix?
I just like the variety. It's never going to be the core of what we do, but I love to have the freedom to bring in a few pieces from other brands I love.
In my initial piece on Connolly, I defined your approach as working with artisanal, heritage manufacturers, but often with subtle, contemporary design tweaks. Is that fair?
No one else has put it that way, but yes I think that's right. We take a lot of inspiration from vintage pieces too - so that cream sweater with the extended cuff you mentioned [pictured above] was inspired by an old 1940s piece.
Those kind of designs are also more often used in womenswear. It's nice to bring some of them across to men too.
How does it work with the designers you use, like Adam [Cameron, Driving Collection] and Marc [Audibet, Classic Collection]?
I think all design is about working with talented, creative people, so in a way this is not that different.
But the bottom line is this is my brand and I have to be sure I can sell it. So they propose ideas and I give my guidance on whether I think it will work or not, what direction it needs to go in.
And at the very beginning, I'll often give a view on where I want to take things.
Although it's always surprising what works at what doesn't.
It's the same with most brands, but it never ceases to surprise me how you have pieces at the beginning of a collection that you think are sure-fire hits, and they don't sell but something else goes immediately.
Thank you Izzy, it was a real pleasure talking to you.
No problem. I really love your denim jacket by the way, and the combination with the natural-coloured shirt. Where are they from?
The jacket is from Cifonelli, the Parisian tailor. And the shirt is from Neapolitan shirtmaker D'Avino.
I do particularly like this shade of shirt at the moment - it feels like the opposite of a white, starchy corporate shirting.
I do often envy men and the relationship they can have with their tailor. It must be such a lovely thing to develop.
You find your shape, and then it's just a case of the little changes, the cloths,the colours, the patterns.
When Joe [Joseph Ettedgui, founder of the Joseph brand] died he had around 400 hand-made suits.
I think that's what a brand should do really - find its shape and its line, and then vary it a little every season.
Like a band's second album. Everyone basically wants the same album, just different.
Exactly! That's often not the best thing with music, but with menswear it's perfect.
Do you like the way Clifford Street has developed by the way?
Oh, it's a great place to be now.
Next to Drake's, and the Haberdashery. We're different to both of them, but I think compliment them nicely as well.
I think this street is on its way to be the best for menswear anywhere in the world - and right around the corner from Savile Row as well.
Photography: Jamie Ferguson @jkf_man