As work environments become increasingly casual, men are more in need of less formal shirts – usually worn without a tie, often with flannels or chinos.
It's fairly easy to see which styles of shirt are more casual.
A French or double cuff, for instance is clearly more fiddly and formal (traditionally, because no seam is visible at the end). Single cuffs are more casual.
With collars, too, a soft, curved button-down looks more laid back than a sharp cutaway.
But fabrics can be trickier. They exist on more of a spectrum, and picking the right one is something men can get wrong.
Having dealt with fabrics for business shirts in the last article in this series, this piece will help define what makes a casual fabric, and make some recommendations.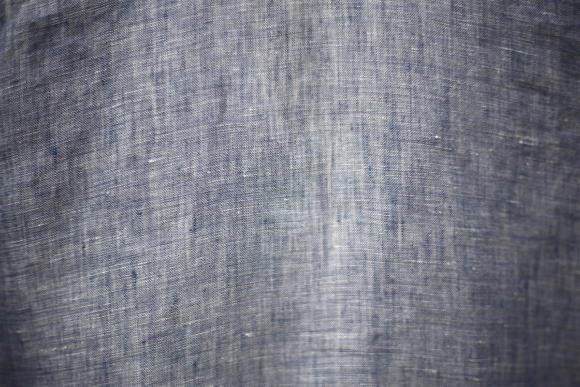 Three things can generally make a shirt fabric more casual:
Bigger, bolder pattern

Stronger, brighter colour

Greater, thicker texture
This is generally the order of their importance, too. Strong patterns are common, even on quite smart shirts, and it's therefore most important to realise that these make the shirt more casual.
Patterns
Most shirt patterns are checks or stripes. (And most that are not will be rather casual.)
Of these, a check is more casual than a stripe (because there's more going on, and the visual impression is more broken up).
And a bigger, more open or more widely spaced version of either is more casual.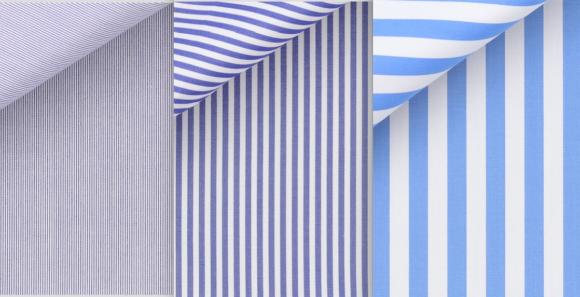 So with stripes, a hairline or pin stripe will be barely noticeable, little more than texture compared to a plain; a bengal stripe can still be quite smart; and something like a butcher's stripe or bigger will be very casual.
Of course, it also depends how strong and bright the colour of the stripe is, but that can be considered under the colour section further down.
With checks, a graph check is quite subtle, a gingham check less so (and borderline acceptable in a formal office) while more complicated checks like Prince of Wales or tattersall are at the casual end of the spectrum.
Shirts or shirtings companies will sometimes refer to smaller patterns as 'casual' and large patterns as 'sport'.
This is cute if a little anachronistic – given no one anywhere is playing sport in fabrics like these – but it does indicate how casual the patterns are considered.
Colour
Colour is more straightforward. In the same way that a pale-blue or pale-pink shirt is more casual than a white one, so a more unusual colour like a yellow or mauve will be further along the same spectrum.
Strength matters just as much as the colour itself.
So a strong pink or blue will be more casual – and even small gradations can make a difference. (I often take a blue shirt with me to a bespoke appointment, to make sure I have a reference for picking the right one.)
There are many types of 'denim' fabric for shirts, usually only united by the fact that they have an indigo-type colour and a twill weave.
What makes them more casual is usually the strength of the colour or the way that colour fades, plus a little texture.
Texture
Textures are harder.
Or rather, they're fairly easy if you see the fabric in person, and consider how much texture it has. Rather than being distracted by the names.
So for example an oxford shirt (made in a fabric with an oxford weave) is inherently casual. Both because of the texture of the weave and the shirt's cultural associations with Ivy style.
But there is a big range of oxfords, depending on the fineness of the cotton fibre, the ply of the yarn, the weave and the finish. Some are heavy and rugged, others (such as Royal or Pinpoint oxfords) much finer.
Oxfords are still, in general and on average, more casual than poplins or twills – but the important thing is to consider the fabric on its own merits, perhaps next to a different weave.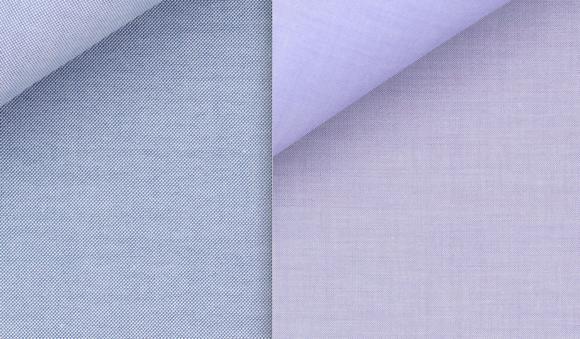 Chambray is similar. Although defined as a plain weave with a coloured warp and a white weft, it has come to mean a shirt with some slubbiness in the white weft that gives it texture (and hence casualness).
Some chambrays are very subtle and look like a slightly irregular end-on-end. Others are thick and rugged, more similar to denims. Again, judge them independently.
Subtler weaves like end-on-end (below) or fil-a-fil also add a touch of texture (and could even be considered under the 'stripes' section given the nature of that texture).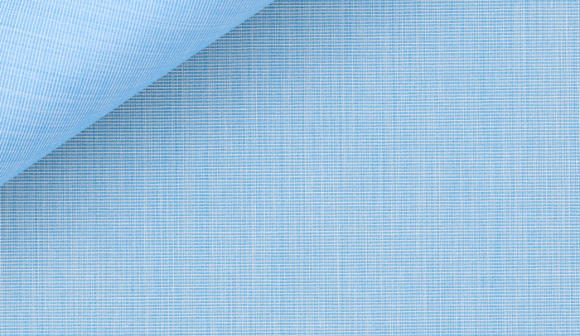 Fibres and finishes
Changing the fibre mix can add a little texture – as with linens or linen/cotton mixes.
I'm a particular fan of linen/cotton in the summer, as the cotton stabilises the fabric and makes it less prone to wrinkling, yet it has the coolness and texture of the linen.
Texture can also be added through a brushed finish (brushed-cotton or flannel shirts), or washing techniques.
Some mills, for example, will wash a normal fabric with twice the amount of softener, then tumble dry it without ironing, breaking up the surface a little.
Personally, I love fabrics with more texture like this in the winter. There is little it makes sense to change in the winter for shirtings, but adding some flannels to the rotation is one of them.
They also drape better (and feel pretty much as soft) as cotton/cashmere mixes.