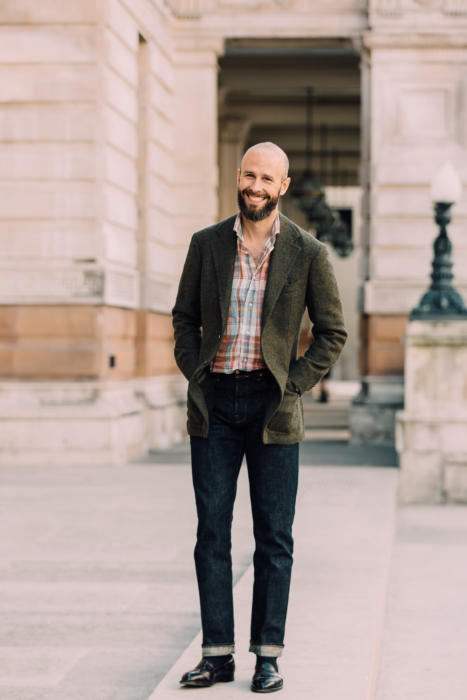 The next chapter in our Shirt Style series is on checks and related patterns.
The first, looking at stripes, was surprisingly popular.
I always imagined this type of article would be most useful in the long term – as a piece to look up, to link to, check back on. That's why I do them – to slowly build up into a 18-chapter work like the Guide to Cloth, which is the most comprehensive work out there on tailoring materials.
But there was a lot of interest in the stripe nomenclature, I think because people do have a genuine issue communicating these things – whether to friends or to shirtmakers.
And there is genuine misuse or confusion. With checks, I've always been confused by (usually American) brands that refer to windowpane-check materials as tweed, regardless of the material they're made of. There are fewer issues with checked shirtings, but hopefully our list and illustrations below sort out some issues.
As mentioned on the shirts piece, I also think these checks are going to become increasingly relevant for guys going forward, given the little ties are worn anymore. These are the new patterns to obsess over.

Graph check
There are a few ways to divide up check patterns, just as there were with stripes. One way is to look at checks that are composed of thin lines, first, rather than wide stripes. The most basic stripe of thin lines is the graph check, where those lines are evenly spaced, usually close together, and normally on a white background. It is, as a result, redolent of graph paper.

Tattersall check
A graph check can be composed of more than one colour of stripe, though it rarely is. The tattersall check, however, is defined by these multiple colours, and is made of thin lines like the graph check. Often used on country shirts, the tattersall usually combines six to ten different colours of stripe, on a white or yellow background. Its name originates from the Tattersall horse market in England, whose blankets in the 18th Century were made in this pattern.

Windowpane check
Although not commonly seen on shirt materials, the last type of thin-line check is the windowpane. Similar to the previous two checks, just bigger in scale, it is most often seen in shirts combined with other patterns – as part of a Prince of Wales or tartan, for example.

Gingham check
The next category of checks uses wide stripes. The most common is the gingham, which is small in size – not too dissimilar to the graph check – and usually a single colour on a white ground. Checks are simpler than stripes in at least one respect, in that there aren't lots of different names for different sizes: all small to medium checks like this are referred to as gingham. The origin of the cloth is debated, being either French or Dutch before it came to England in the 17th Century. But it was in any case a stripe originally. The check became dominant only in the 20th Century.

Buffalo check
When a gingham check becomes much larger in scale, it does proliferate into lots of different colours and permutations, none of which are really dominant enough to have a common name. The one exception is the buffalo check. This red-and-black pattern was created by Woolrich in the US in the 19th Century, imitating a Scottish check known as the Rob Roy. The American version is now much better known, and indeed has become particularly fashionable in the past three years.

Houndstooth
Another pattern which is effectively a variation on the gingham check is a houndstooth. It often has a similar scale, and is composed of equally spaced lines, but the twill weave of the material (gingham is usually a plain weave) creates a jagged effect that apparently resembles a dog's tooth.

Glen check
We now move onto checks that aren't evenly spaced. The glenurquhart or glen check uses lines of lines to create small and large checks across the material, with its (usually) twill weave also meaning that a houndstooth pattern is created where the lines cross. It can be in any colour, but is most commonly seen in black or brown and white, and is rarely multicoloured. The pattern originates with an estate tweed created by the Countess of Seafield in Scotland.

Prince of Wales
The Prince of Wales is essentially a glen check with a windowpane stripe over the top, although the two are sometimes used interchangeably – one good reason for writing down the difference, as a reference. Both checks are rarities in shirtings, and frankly rarely look stylish unless very subtle. The name originates with a variation on the glen check created by Edward VII when he was the Prince of Wales.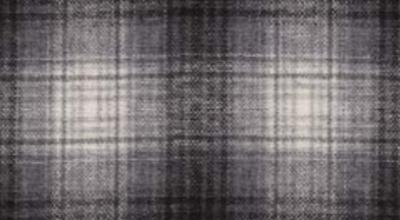 When variations on the Prince of Wales or glen check use a single colour, and vary its strength (by weaving in black or white) in order to create the effect of fading in and out, it is often referred to as a shadow check (above).

Tartans
The biggest area for named checks is tartans. These patterns were used on kilts and other items of Scottish dress for centuries, but only really became symbolic when a ban on them was repealed in 1782. The idea of tartans belonging to certain families was also a Victorian fashion, popularised by English that wanted to state their (real or supposed) Scottish roots. Plus ca change. Nonetheless, there are several tartan checks that are now referred to by particular family or regimental names, including the Black Watch, Royal Stewart (shown above, left and right respectively) and Clan MacLeod. The checks are typically a mix of thin and wide stripes, in three or four colours.

Madras
Madras checks have no fewer variations than tartans, but have simpler, organic roots and no real systematisation. The material was originally hand printed in Madras, India (now Chennai) with various patterns, but became best known as a check when it was imported into the US in the 18th Century, and was then popularised by Brooks Brothers in the 1960s. It is usually an irregular check, using a small number of bright colours.
Self check
Perhaps not really a check. A fabric of a single colour in the warp and weft that looks like a check because of the structure of the weave. It belongs, perhaps, more in a class of 'patterns' in plain cloths that are created by their various weaves. These include fil-a-fil and other geometric patterns.
There is a more detailed article on that in the 'Weaves and Designs' chapter of our Guide to Shirt Fabrics. This looks at materials, yarns and finishes – brushed cottons, slubby linens and superfines – separate from the ideas of style in this series.
Shirt pictured at the top of this post, and below, the PS Madras linen, made up bespoke by Simone Abbarchi