The future of Crockett & Jones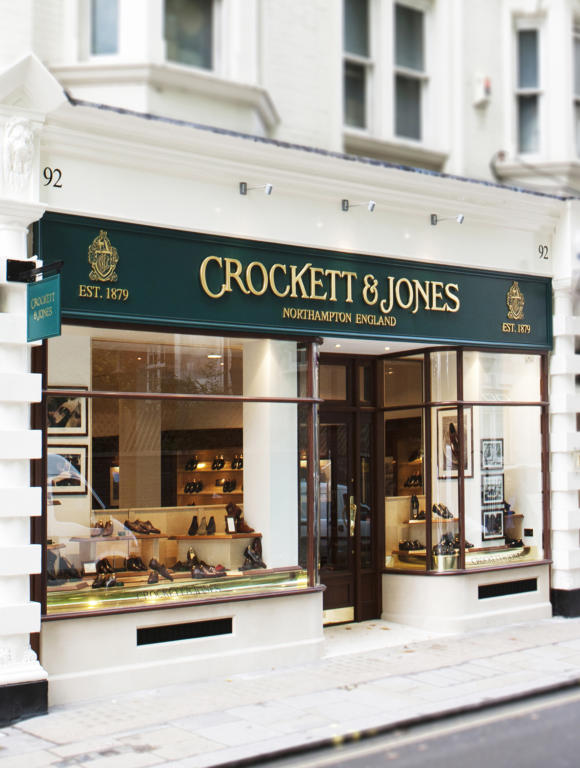 Shoe brand of the year: Crockett & Jones
Runners up: Edward Green, TLB
Crockett & Jones has won our 2021 award for best shoe brand - an accolade intended to recognise a shoemaker that is adapting to this age of online retail and casualisation.
Among the votes from readers, however, several did bring up Crockett's lack of e-commerce, and perhaps old-fashioned outlook.
Said one: "Whilst C&J would always get my vote on the balance of quality/price, I certainly wouldn't consider them for adapting to the current situation… still no web orders, and annual sale has been a bit of a mess with the idea of having to email each store individually to find out what they've on sale."
And another: "My other half used their mail order to buy me some boots for Christmas; she was bemused at the process of having to email them rather than just buy online. In not addressing this during Covid they've really missed a trick."
These comments were easily outnumbered by those lauding things like Crockett's excellent customer service, but still the overall feeling was of a great company, not quite keeping up.
When I arranged to interview James Fox, their head of marketing, it turned out that the award was oddly well-timed. I was saved from writing something more critical by the fact that Crockett's was actually about to launch its e-commerce.
James spoke to me - at the end of January - from the company's new e-comm headquarters, across the street from the factory. And the service is now due to launch later this month.
Permanent Style: James, were you surprised by these comments from readers?
James Fox: Not that much. As a company we're a stalwart of the 'if it ain't broke, don't try to fix it' approach. That's probably been the foundation of a lot of our success over the past 30 years, but it does also create a situation where people aren't that open to change.
A lot of people have been at this company a long time, and that leads to institutionalisation. I think that happens to all of us, and to a lot of companies. But it's a particular issue for traditional manufacturers.
PS: That must have made all the changes you've had to make in the past year - from Covid, from Brexit - particularly difficult.
It has. I think we've gone through more fundamental change in the past year than at any time since the Second World War.
Most of it comes from trying to remain who we are, though, in the face of legislation and other things that have been imposed on us. For example, all of the changes we've had to make to working conditions as a result of Covid - PPE, personal distancing.
And the business changes have been a nightmare. The government seems to think it's easy to shut down a whole retail operation within a few hours.
PS: What convinced you to finally introduce e-commerce?
It's something we've been thinking about for almost a decade, certainly since I joined the company. But the pandemic was the opportunity to make it happen.
PS: I guess ideally it would have launched at the beginning of the pandemic, not the end. Why didn't you launch it earlier?
Like everything we do, we wanted to do it right. And our success as a business means we can afford to take our time, even if our retail has effectively been closed for 80% of the past year. So we've been working incredibly hard to make it exactly what we want it to be.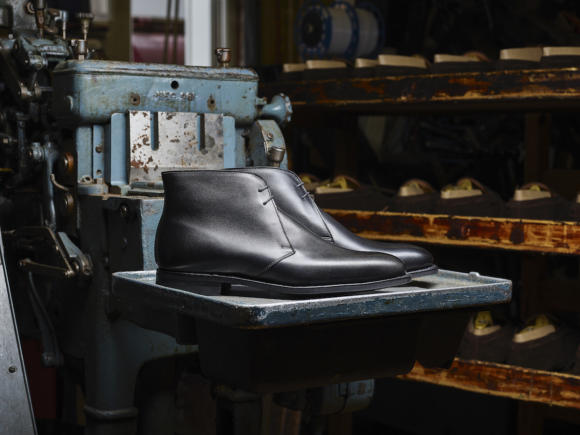 PS: There are some pretty standard problems traditional companies have when they start e-commerce - including setting prices internationally, and aligning stock between stores. How are you tackling those?
Pricing is less of a problem for us, because we've had our own retail for a long time, and always stated prices on our website - even if you couldn't buy from there.
Stock is certainly an issue. Our approach is to set up a new retail arm here, in this building across from the factory, which will serve as the e-commerce.
PS: So they will have their own stock, separate from all the shops?
Yes that's right.
PS: What happens if a customer wants a shoe that's in one of the stores, but not in the e-commerce building? They'll expect to be able to buy it, won't they?
We've tried to tie those two together to a certain extent. So, if you're in a shop, the retailer will be able to access both their stock and the e-commerce stock. They can sell you all of it, and easily look up what's available elsewhere.
But if you shop online, you will just have direct access to the e-commerce stock. If you want to see if the shoe is available in a store somewhere, there will be a search function to look that up. Then you can talk to the store and buy from them.
Part of the reason we wanted to do this was so we weren't cannibalising the sales in the physical shops. It would also be logistically difficult to sell the shops' stock on the website. They could offer a customer a shoe, only to find it had just been sold online.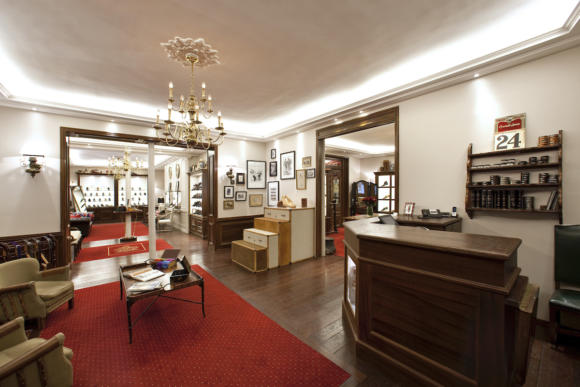 PS: I can see that, it makes sense internally. But from a customer's point of view, they just see one brand and one website. It can still seem odd that the site says a shoe is unavailable, even though it exists in a shop.
Yes, I understand that. It's just very difficult unless all the stock is in one place. We have increased production in some areas to make it easier though.
So for example, our collection is divided into stock shoes - classic styles, available all the time - and made-to-order shoes, which stores can order 10 or 12 pairs of, with small design changes, different leathers and so on.
We've now increased production of those made-to-order shoes that are in our stores, so they're all available online as well. It's more styles we have to be making regularly, but it reduces the chance of something not being available.
PS: I guess part of the issue is that many brands readers will know, have just one shop, or perhaps two. And all of their physical and online sales are done from one place.
Yes, it's harder for bigger brands in that respect. They're also more likely to have the issue of both retail and wholesale.
We certainly have that with different styles. For example Barneys Japan often orders quite unusual MTO shoes - they have their own taste, and they need to stand out in what is a pretty crowded marketplace for Crockett in Tokyo. Those shoes are unique to them, and won't ever be available from our e-commerce.
PS: I know that's common with brands, and yet it can still be confusing. The shoes will say Crockett & Jones on them, after all.
I think we're helped by the fact that the Crockett's customer is pretty intelligent, and worldly. They usually understand these issues.
PS: And you have an extra wrinkle, with your French and Belgian stores, correct?
Right. The stores in Paris and Brussels were the result of a partnership with a long-time customer, years ago. And they have always had their own styles, and last development. Indeed, until a few years ago they had their own website as well.
Their stock will continue to be separate from everything else. Though we may sell some of their styles on the e-commerce site. Paris has always had a style that's more, not feminine, but certainly dandyish.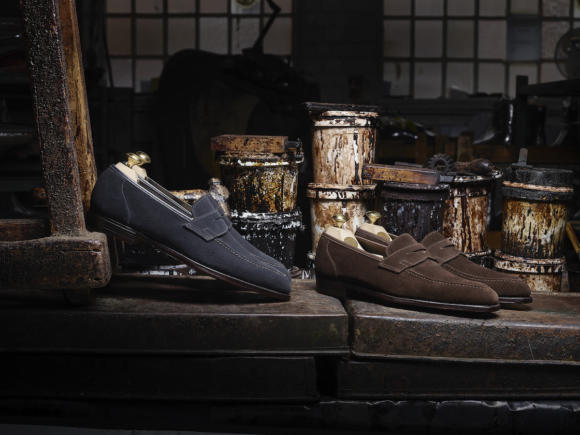 PS: OK, I think we've successfully pulled apart that thorn bush, and hopefully explained it to readers. Let's move onto the other big challenge for a modern shoe brand - style. What changes have you seen in what Crockett's customers are buying?
In the past few years, sales of our more formal shoes - cap-toe oxfords, smart derbys - have levelled off. Not dropped, which is interesting, but certainly plateaued. And at the same time, we've seen a huge increase in sales of boots and loafers.
That might have been accelerated by the pandemic, but it's nothing new. We've also introduced styles that suit this more casual approach, and the push for comfort. So we have more unlined models, for example, in suede or grains. I absolutely live in my unlined Teign, they're so comfortable.
And we introduced the City Rubber sole, a slim version that looks just like a leather sole from the side. That's been incredibly popular.
PS: That's good, I know in the past there were more Dainite soles, and not everyone likes them.
No, the normal Dainites aren't great for city wear - the circles on the bottom don't give much surface area to contact with the ground. They were designed for country wear really.
We did work with Dainite on our City Sole, though, so it's still British made, which we liked. It also has a higher rubber content than some soles.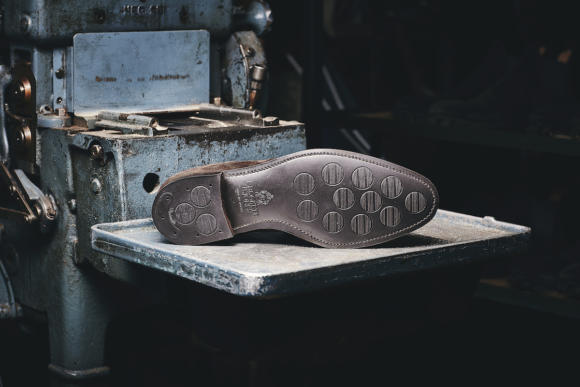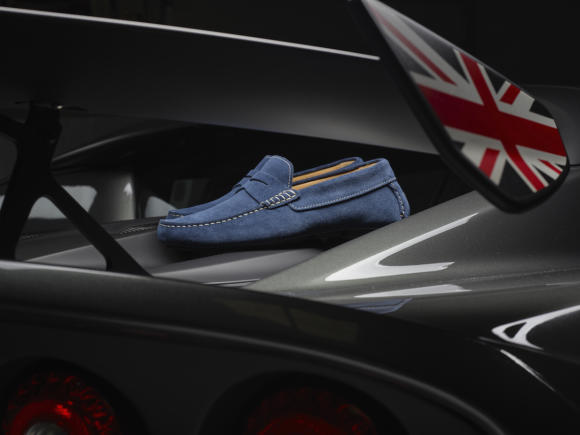 PS: If you're stripping out the lining on shoes, in casual styles, and changing the soles, at what point does it stop looking like a Crockett's shoe?
Good question. I guess we always want it to be Goodyear-welted so we can resole it, adding to the longevity.
We're releasing an even more unstructured shoe in the Spring, which has no structure at all in the toe box, and a more flexible sole and welt. But we still wanted it to be Goodyear-welted.
PS: But you also sell slippers, and driving shoes, which aren't welted. So isn't it more about aesthetics - about not fitting with the look of the brand?
Of course, the shoes still have to look like they belong in the Crockett & Jones collection. For example, we don't produce our driving shoes or slippers, these are outsourced to manufacturers in Italy and the UK. We are heavily involved in the development process and both products fit well into the wider product offering.
We're also one of the few Northampton shoemakers not selling a trainer or sneaker, and this is by choice. We could easily source some and brand them C&J. The reason we don't want to offer a trainer is simple, we have absolutely no expertise in that market. Ok, we use to make spiked running shoes, cycling shoes and golf shoes before the war, but nothing like the trainers you see today. This is best left to the experts, just like Goodyear-welted footwear is best left to us.
PS: Finally, how do you feel about the future? Do you really think a formal shoe company has long-term prospects?
I do. Ours has never been a growing market. We've always been more interested in maintaining or growing our share of that pretty static dress-shoe market. And it might shrink a little. But there will always be a desire for the kind of shoes and boots we sell.
PS: Thanks James, and good luck with launch of e-commerce, as well as the new unstructured shoe. They both sound like the kind of thing PS readers were after.
My pleasure Simon. And thank you to all your readers for voting us their favourite shoe brand.