Seiji McCarthy bespoke shoes: East Meets East
Seiji McCarthy is someone I've wanted to cover on PS ever since we hung out in Tokyo some six years ago. But with no prospect of travelling to Japan soon, I turned to local writer and friend Christopher Berry to visit Seiji and report - on Seiji's American style and MTO process in particular.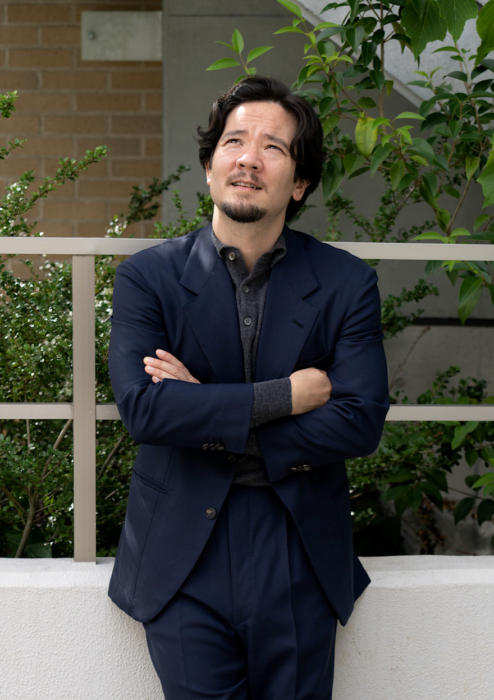 By Christopher Berry
I recently had the pleasure of visiting Seiji McCarthy, one of Tokyo's most interesting new bespoke shoemakers. I say new, but actually he's been in Japan for five years, assiduously honing his craft and building a brand. He just tends to keep rather a low profile.
Seiji first lived here in his twenties, both to master the language and to re-connect with his roots (he is half Japanese, on his mother's side). Back in the US, he pursued a career with the NBA (that's the National Basketball Association), which took him all over America and Asia. But then he returned a few years ago to pursue shoemaking.
Somehow, Seiji has managed to make a name for himself in a country renowned for its master shoemakers. Some might have called the move foolhardy, given the country already seems to be bursting with names. But I think this is to misunderstand the local culture. Whether it be in shoes, suits or watches, whenever a new player enters the arena, everyone pays due attention - and often the bar ends up being raised for everyone.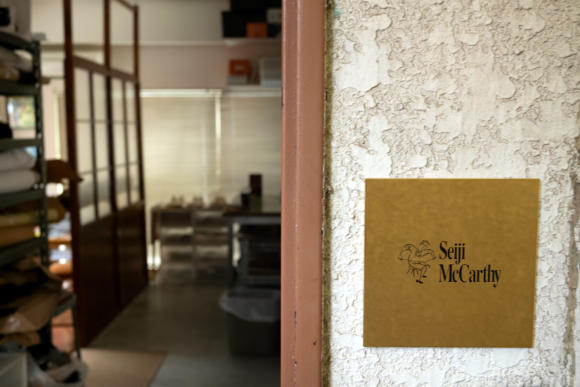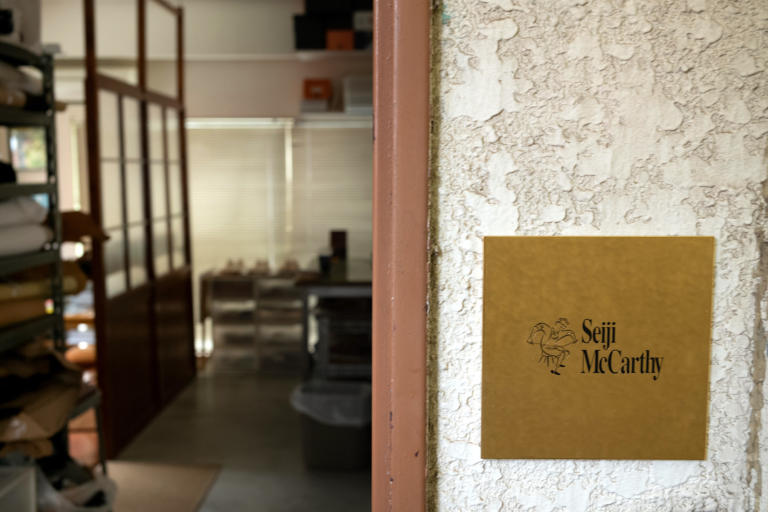 When Seiji started he shared part of the upper floor of World Footwear Gallery, in the Harajuku district of Tokyo. But today he is in a new atelier - a discreet ivy-clad building around the corner, a stone's throw away from Bryceland's - and frankly it is a joy to see him thriving in his own space.
After settling into the jazz café-themed workshop, Seiji explains to me his new made-to-order service. This is quicker and less expensive, and presents a high level of value to those who want bespoke quality, but have fairly regular feet.
The fitting process is inherently an additive one. First, clients are guided into their best-fitting trial shoe. Then, corrections to the pre-made form are made as necessary. For each altered location on the last, an additional charge of ¥5,000 (£30) is added.
This process can also be done remotely, but is only recommended for people that can fit into a standard sized last of a commonly known brand. For example, one could tell Seiji they were a 9.5 in, say, Alden and select a style and leather. The shoe would then be made in one shot with zero fittings, according to the customer's appropriate size based on those discussions.
There is one final option, where a trial shoe is sent as part of this remote MTO service, for an extra ¥70,000. For those who are travel-restricted, these options all work well, to good customer satisfaction. However, Seiji always advocates in-person fittings when possible.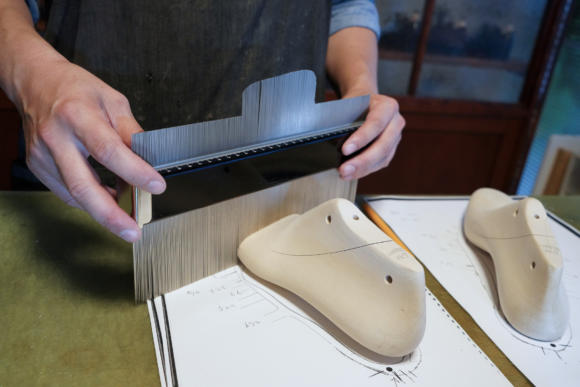 Bespoke is inevitably where things get more interesting.
While Seiji's shoes are as far from a factory product as possible, he places a heavy emphasis on factory-like levels of consistency: "I like to take as much guesswork out as possible. If I have a gauge that shows me how your foot looks, I can imagine it in 3D so much better."
While European shoemakers typically favour simple tape measurements and foot tracings, many in Japan and Asia use more involved fitting processes, replete with plastic shoes, pressure sensors and even plaster moulds. These devices can provide a 1:1 anatomical reference in the absence of the customer's foot, but in Seiji's view don't always guarantee better results.
In his experience, topographical cross sections of the foot using a gauge are extremely useful for achieving a good fit, on top of tracings and measures. Although as in many areas of craft, ultimately the proper decision about which tools to use is up to the artisan, and which they find delivers the best results to their customers.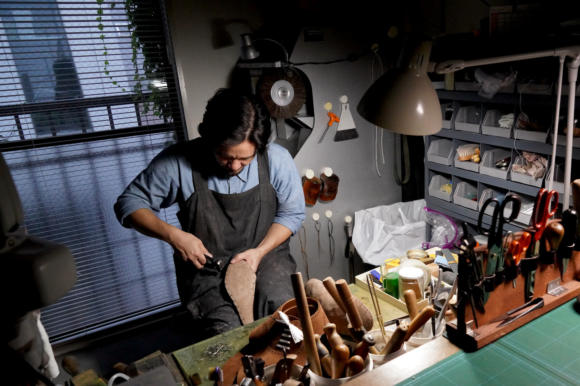 It's also useful to note that 'well-fitting' shoes are considered differently here in Japan than abroad.
For example, people take off their shoes with more frequency, and no one wants to garner even the slightest negative attention from peers or superiors by spending too much time lacing or unlacing their footwear at professional functions. Consequently, Japanese people typically wear shoes about a half size too large, and sometimes more.
Here, people prefer to jump in and out of their shoes in a flash, so that the gears of society may continue to turn uninterrupted.
Seiji and I agreed these societal and workplace norms are also the reason why men in Asia tend towards a more elongated shoe. Convincing customers to break with this visual bias has not always been easy. But, with much of the world becoming less formal the tides seem to be finally turning, and Seiji is enjoying the opportunity to cultivate and educate customers during this cultural shift.
There is also a parallel with Seiji's own journey, from idolizing super-slim London shoes to the more American-oriented styles he prefers today.
"When I started as a bespoke maker I wanted to make the George Cleverly Churchill-style chiseled toe. But the style I've developed since living here is a lot less chiseled and a lot more round," he says.
"Today the most popular shoes we sell are still brogues and dress shoes, because Japanese guys typically wear more dress shoes. But whereas in the past I'd sell a brogue with a super chiseled toe, now we do things much more rounded. Now I'll push people into grain leathers or suede, or I'll suggest people try cordovan, which instantly gives that bulky, waxy feel."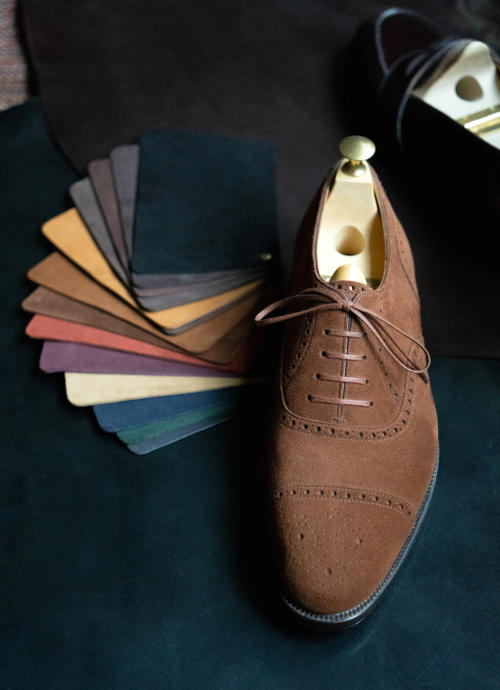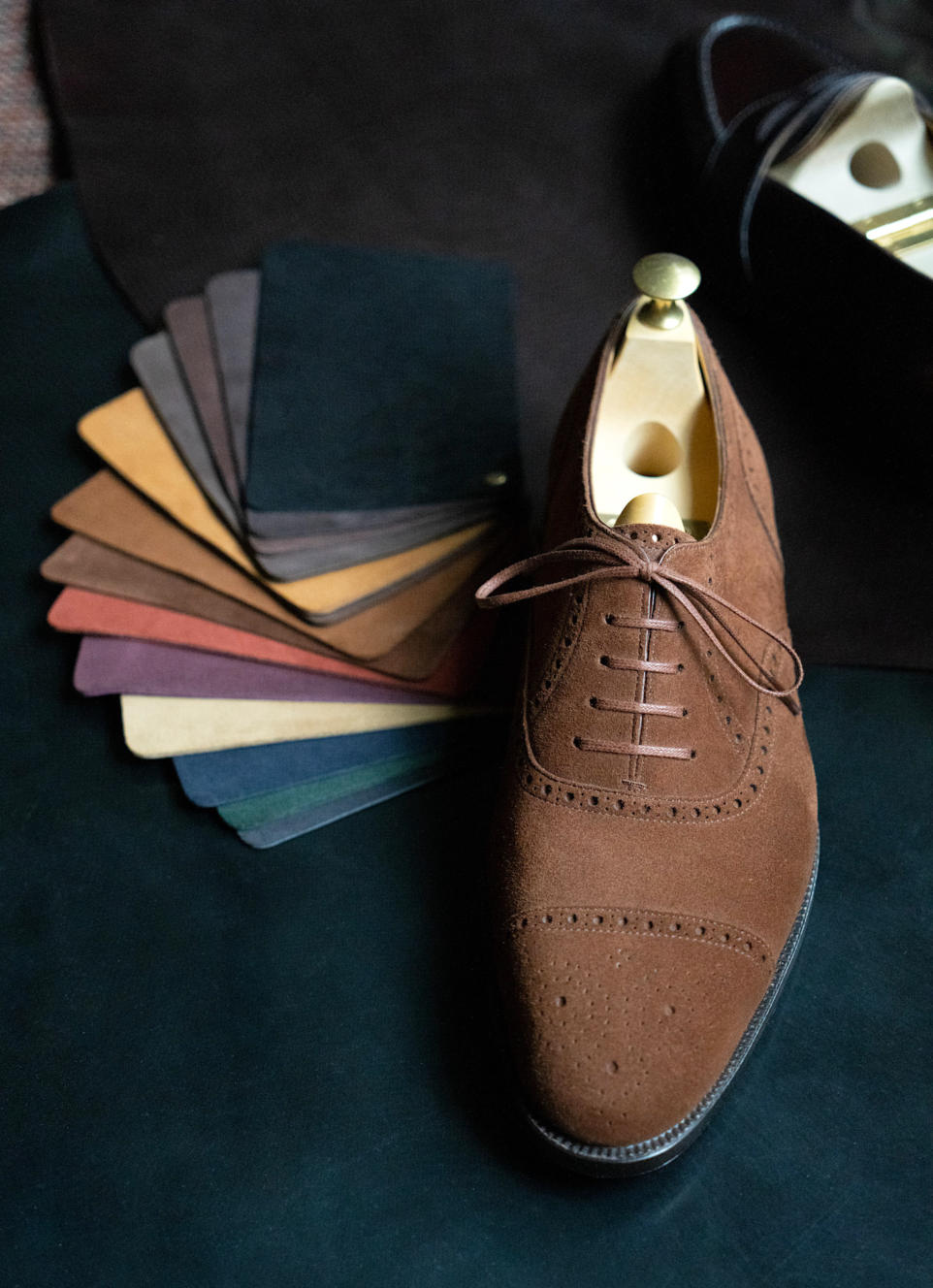 It's interesting to hear this, as cordovan is notoriously one of the more difficult leathers to work with. With shell, especially on the heel and toe areas, Seiji likens getting a clean pull over the last to "hog wrestling."
And even suede skins are harder, because they have to be kept spotless throughout the (physically demanding) making process. "The materials I recommend the most are some of the toughest to work with as a maker, but I don't mind. I enjoy the challenge. I love the feel and look of those materials for myself and for my customers," he says.
While many will associate cordovan with ready-made shoes, you could argue its sought-after properties are actually better suited to bespoke in some ways.
On a bespoke last the material adapts more readily to the foot and gives in all the right places from the first step. Ready-made cordovan by contrast can be harder to break in, and the pain lingers in our memory (and sometimes feet) for years.
The author personally wears a size EEE in Alden and can attest to this phenomenon. A lot of it also has to do with age. As we get older, our feet spread out or can become misshapen by years of ill-fitting shoes, causing further injury.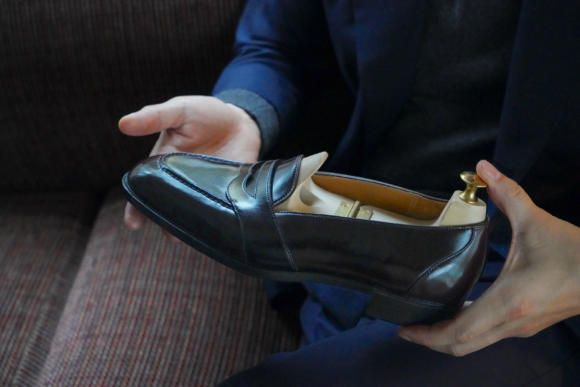 Seiji's range includes both English and American styles, but it's the creation of an elevated, more refined version of the latter that arguably sets him apart from other makers. This casual elegance really seems to put the shoes into a more versatile category of bespoke, approachable by a wider variety of customers.
It's a style heritage he and I have in common, having both spend time at school in Philadelphia. "Wide leg chinos and button-down shirts - if you're from the East Coast, we get born in these things, you know? Penny loafers, khakis, rugby shirts and jackets."
Practicality is also at the centre of the appeal, for him: "I'm probably at the age now [46] where I don't want to even ride the subway anymore. I mean I will, but there's a focus on quality of life stuff. I really prefer walking or commuting by bike.
"I like shoes, but I don't want to have my toenails split. I want a pair that is comfortable and that I can keep for 20 years. You don't really expect 20-year-olds to show up in bespoke shoes. But I'm at an age now where it makes more sense."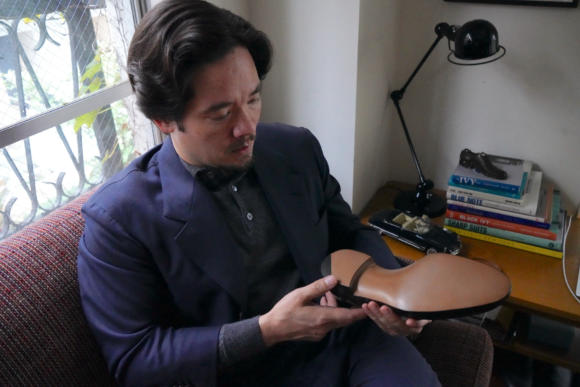 There's little surprise that his East Coast beginnings greatly inform the type of clothes Seiji pairs with his shoes. With that in mind, it will also come as little surprise to readers that his workshop is so close to Bryceland's, the menswear store run by Ethan Newton.
"Ethan really influenced my style to the point that if I hadn't met him, I think I might still be making British-style shoes. He got me into vintage. I think of him almost like a Rick Rubin. He supports artisans in a way that is ridiculous," says Seiji.
"The style I've developed since living here in Japan is a lot closer to my heritage and a lot more based on daily life. In the end you get back to who you are."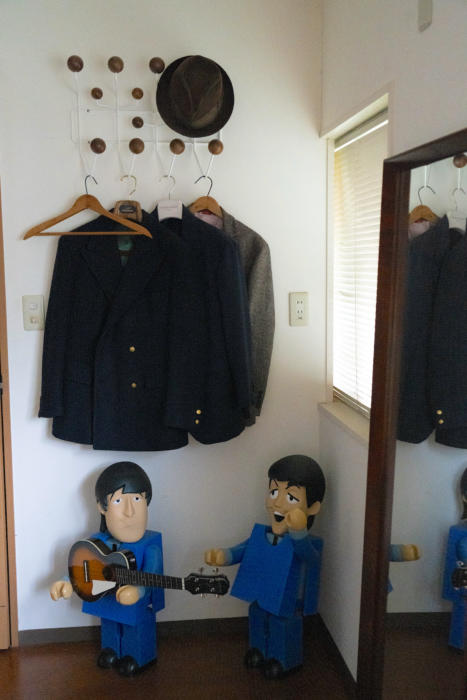 Seiji is planning international trunk shows in the future. Stay tuned to this space and Seiji's Instagram for updates.
Prices in JPY as of September 8 2022:
MTO:
Price: ¥200,000 (£1225, plus ¥5,000 per last adjustment)
Lead Time: 3-4 months
Fittings: 1
Bespoke:
Price: ¥400,000 (£2450)
Lead Time: 1 Year
Fittings: As necessary