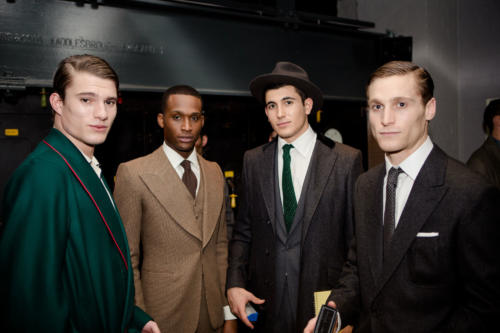 The latest installment of the English Gentleman show, which took place last night in the Churchill War Rooms, was an absolute triumph.
The underground command centre, well-known to boys and history students in the UK, provided a highly atmospheric backdrop to the Savile Row tailoring. Each war room became a vignette of strategy and military planning, with the models gathered around maps and ranks of variously coloured phones.
Elsewhere, there were living quarters and kitchens – with two Chittleborough & Morgan models preparing sausages on the gas cooker. Although the historic nature of all the props meant that the frying pan was actually the only thing they were allowed to touch.
Also nice to see such celebrities as Michael Gambon, Tommy Hilfiger and Elton John supporting Savile Row.