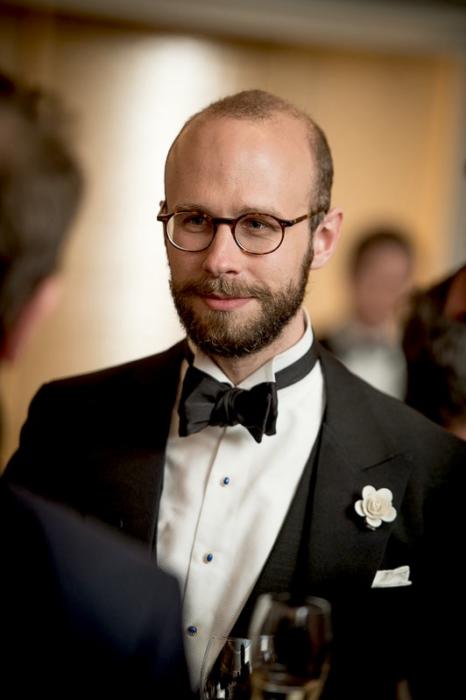 Dress way the hell up, as our American cousins might say. New Year's Eve is a special event, and it deserves a special effort where our clothes are concerned.
That doesn't have to be black tie, as above, but wear a jacket at the least. And if you want an alternative evening outfit, try a dark suit with white shirt and navy satin tie. Satin is the most formal form of silk, and particularly suits the lights of evening. Or my favourite formal outfit, silver tie on a blue background.
The tuxedo above was made for me by Richard Anderson, in a black mohair mix (personally, I don't like midnight blue). It was detailed in The Rake at the time, so there are no posts on Permanent Style – but you can see the making of the dress shirt with detachable collar, cut by Sean O'Flynn.
Studs (and cufflinks) from the Hanger Project, in lapis and gold. Bow tie from Le Noued Papillon, and ceramic flower from Boutonniere. The latter produces easily the most beautiful synthetic buttonholes I've seen, though I do prefer a real flower where possible.
Enjoy tonight, and do try not to spill anything down that lovely tailoring.